Street of Fear
Bear Stearns may not be the last surprise in the subprime saga
By and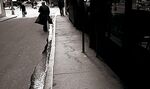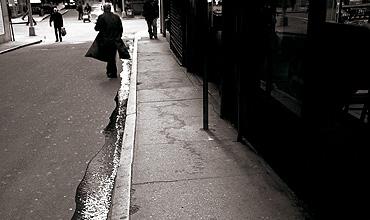 Wall Street is careening from crisis to crisis like a character on the hit TV show Lost. The latest plot twist: Bear Stearns' (BSC) surprising swoon toward bankruptcy, which sent the stock market tumbling in mid-March. But while the markets may have averted one disaster with the Federal Reserve-backed buyout offer for the investment bank by JPMorgan Chase (JPM), the subprime saga is far from over. "We now have two major companies that have gone under: Countrywide Financial (CFC) and Bear Stearns," notes Jeffrey Gundlach, fund manager for the TCW Galileo Total Return Bond Fund (TGLMX), which invests primarily in mortgage-backed securities. "There will be more. We are [still] in a free-fall stage."
There's no telling when the fog will lift for good. For one thing, the original Bear deal is far from certain: Shareholders may be holding out for a higher price than the shockingly low $2 per share initially offered. When Bear does hook up with JPMorgan or maybe another suitor, that won't unfreeze the credit markets. The Fed is still the only buyer of risky mortgage securities in town. A Bear Stearns spokesman declined to comment.
What's more, there are no more giant banks able to step in should another major firm find itself on the precipice. JPMorgan has its hands full with Bear, while Citigroup (C), Bank of America (BAC), and Merrill Lynch (MER) don't have the deep pockets to make a big deal. Meanwhile, vulture investors with billions in cash are still largely waiting on the sidelines for the elusive market bottom—a sign the group thinks there's more room to fall. "It will get worse before it gets better," warns Glenn Schorr, an analyst at UBS (UBS). Adds Sanford C. Bernstein (AB) analyst Brad Hintz: "The patient isn't going to die, but it isn't ready to run a sprint in the Beijing Olympics."
There are, to be sure, some reasons for optimism. Lehman Brothers (LEH) shares jumped 46% on Mar. 18 after its announcement of better-than-expected earnings and an adequate liquidity position quelled fears that the firm faced the same fate as Bear. Goldman Sachs (GS) and Morgan Stanley (MS) spiked as well after beating analysts' estimates for the first quarter. MF Global (MF), a commodity and futures broker, soothed doomsayers who worried that it, too, was in a liquidity crisis.
But many investors, burned by premature excitement in recent months, are curbing their enthusiasm now. The next crisis, after all, could emanate from almost any corner of the financial world. Another big hedge fund or investment bank could suddenly find itself without the necessary money to meet margin calls or customer demands. Despite the Fed's recent moves to ease liquidity pressures, it's still nearly impossible to turn the riskiest subprime securities into cash. At the same time, banks including Citigroup, Washington Mutual (WM), and National City (NCC) face more writedowns as consumer spending and economic growth weaken. And private equity firms are bracing for trouble as pending buyouts, like those of radio operator Clear Channel Communications (CCU) and Canadian telecom BCE, twist in the wind.
The market's biggest problem may be fear itself. Bear's management for days assured skeptics there was no cash crunch; hedge funds and other customers, it said, were not pulling money out en masse. On Mar. 12, Chief Executive Alan D. Schwartz even took to CNBC to assert that the firm had ample cash. But the mere mention of a liquidity crisis sparked panic. Within 24 hours of Schwartz's speech, Bear was in a death spiral. Frightened customers and investors acting on rumors fueled by hedge funds and others had sealed Bear's fate.
The Federal Reserve was quick to line up JPMorgan to make a deal and keep the markets from melting down. "If you have a bankruptcy of a securities firm, there would truly be a run on the banks," says Daniel Alpert, managing director of Westwood Capital, an investment bank.
While the hysteria has subsided, there's still a chance that JPMorgan's bid for Bear will fall apart. Shareholders, including most of the company's 14,000 employees, are balking at what they see as a lowball offer. The staff, from the investment bankers to the secretaries, routinely collected stock as part of their compensation. The current $2-a-share offer would effectively leave their accounts dry.
In the days since the controversial pact was announced, investors bid Bear's share price above $5, betting that JPMorgan would sweeten its offer or that another bidder would emerge. There's even talk that Bear Chairman James Cayne, whose distant management style came under fire last summer amid the credit crunch, has approached buyout firm Kohlberg, Kravis & Roberts, whose founders once worked at Bear, as well as another big bank about putting together a competing offer.
Assuming the JPMorgan-Bear deal goes through at some price—and JPMorgan officials say the odds are good—the blue-chip firm won't be able to play the role of savior for a while. That means if another big bank or broker gets sick, the Fed will have a harder time orchestrating an emergency rescue.
More than a year after the subprime mess started, precious few companies are able to step into the breach. Bank of America is busy with its acquisition of troubled lender Countrywide. And it could face an additional $6 billion in writedowns in the coming quarters, according to Deutsche Bank (DB) analyst Michael Mayo. A BofA spokesman says the Countrywide acquisition is proceeding as planned, with "no surprises."
Meanwhile, Citigroup, which has already taken $21 billion in writedowns, may soon face another round of losses. Analyst Diane Meridian of research firm Keefe, Bruyette & Woods forecasts an additional $15 billion hit based on the deteriorating housing market. In the worst case, says Meridian, the toll could top $60 billion.
Whichever scenario plays out, Citigroup could choose to raise capital from outside sources. Sovereign wealth funds and other investors have already pumped $30 billion into Citi in recent months. More likely, the behemoth would move to lighten its balance sheet by dumping as much as $200 billion in assets such as its U.S. consumer finance business, which includes credit cards. "We have taken decisive steps to strengthen our balance sheet," says a Citi spokeswoman. "At the time we raised capital, we undertook a rigorous analysis to determine the right levels to take us through a variety of severe market conditions."
If another fire flares up, the Fed would likely have to turn to a foreign bank. Deutsche Bank (DB) and the Royal Bank of Scotland Group (RBS) remain on solid ground amid the turmoil. But seeking help overseas raises its own set of concerns. Some politicians hyperventilated when Citigroup and Merrill Lynch headed to the Middle East for money.
All that leaves many on Wall Street wondering whether there might have been some poetic justice in letting Bear fail.The firm played a central role in the subprime meltdown when two of its hedge funds imploded last summer, causing a global credit crisis. Sure, a Bear bankruptcy filing likely would have prompted a massive sell-off across global markets. But some pundits point out that a nasty downdraft at least would have brought the markets one step closer to a bottom. And a bottom needs to be established before there can be a real recovery. "Future growth," says David Darst, chief investment strategist of Morgan Stanley's Global Wealth Management Group, "is built on the purging and cleaning up."
Back to The Financial Crisis Table of Contents
Before it's here, it's on the Bloomberg Terminal.
LEARN MORE