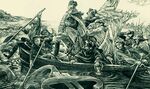 Global currency turmoil seems far away from the Kathrein-Werke antenna factory in the Bavarian city of Rosenheim. The simple, seven-story concrete building has views of the snow-covered Alps 15 miles to the south. During a morning break, workers at the company, the world's top maker of antennas for cell-phone base stations, enjoy a traditional snack of white sausage dipped in mustard. In a classroom, a dozen apprentices learn the fundamentals of circuitry. Out on the factory floor, technicians look up from threading colored wiring to offer a visitor a cheerful "Morgen!" or "Good morning!"
But upstairs in the unpretentious executive offices, Anton Kathrein wears a grave look. Hard times are coming to Rosenheim's biggest private employer, he warns. With the euro edging up toward $1.60, Kathrein's four Rosenheim factories can no longer compete on price with U.S. and Asian rivals. "I lost 100 million euros in sales last year," says the executive, who inherited the company from his father in 1972 and built it into a $2 billion business.
So Kathrein, a bearded, barrel-chested man who also serves as a deputy mayor of Rosenheim, is shifting work to existing factories in Oregon and Romania and building a new one in India. But he insists he won't fire any of his 2,000 workers in Rosenheim, instead hoping that retirements and attrition will help him trim costs. "I'm committed to Bavaria," says Kathrein, 57.
The question hanging over Europe is, how many companies will suffer the same pain as Kathrein? So far, Europe's economy has shown remarkable resilience as the dollar has lost nearly half its value against the euro since 2000. German exports rose 9% in January vs. a year earlier, while unemployment in the country stands at 8.6%, down from 12.7% in 2005. With a few notable exceptions, such as Switzerland's UBS (UBS), European banks have escaped the worst of the subprime crisis. There are signs of deflating real estate bubbles in Spain and Britain, but no Continent-wide slump. And while growth may slow from 2.6% in 2007, this year the euro zone is still likely to clock a respectable 1.8% or so, Dresdner Bank predicts.
VULNERABLE AUTOMAKERS
With the dollar at record lows, though, there is growing concern that the healthy numbers conceal a looming threat. When the greenback sinks against the euro, European companies that sell to the U.S. either have to raise prices or accept lower earnings since every dollar of profit is worth less when translated back into the company's home currency. "The order books are full, but the record euro is starting to become a burden," says Jürgen R. Thumann, president of the Federation of German Industries, a trade group.
The European Central Bank has steadfastly refused to respond to such concerns by cutting interest rates—a policy that contributes to the euro's strength. But, amid widespread criticism of the bank's hard line on inflation, there are signs of softening. The ECB on Mar. 18 increased by about 16% the amount it temporarily loans to banks, adding liquidity to the financial system and perhaps indicating the bank will cut the main lending rate, currently at 4%.
To date, the weak greenback has been a selective killer of European jobs and profits. First hit have been companies that pay salaries in euros but sell products priced in dollars—makers of everything from planes to fine wines to computer chips. "You have to go back nearly 40 years to find a time when the problem was this large," says Charles Edelstenne, chief executive of corporate jet manufacturer Dassault Aviation. Aircraft giant Airbus says every 10 cents slide in the dollar's value wipes out nearly $1.6 billion in operating profit. "The company is becoming leanerParagraph but we have to be more protected against the movements of the U.S. dollar," says Louis Gallois, CEO of Airbus' parent, European Aeronautic Defence & Space (EADS).
Over in the grape-growing town of Ay, France, Ghislain de Montgolfier, president of Champagne maker Bollinger, is similarly downbeat.
Not only is the dollar making his bubbly more costly for American drinkers, the gloomy U.S. economic outlook is also hurting sales there. "When you see that tomorrow will be good, you open a bottle of Champagne," says de Montgolfier, whose great-great grandfather founded Bollinger in 1820. The Champagne producers' association says the volume of exports to the U.S. fell 6.2% last year.
European automakers are also vulnerable. BMW plans to lay off more than 8,000 workers, primarily temporary employees in Germany. Management blames the weak dollar, which makes German-built cars more expensive in the U.S., its top foreign market. Volkswagen (VLKAY) won't even bother exporting to America the spiffy redesign of its Scirocco sports sedan unveiled in March, because it would offer no profit. "At the current exchange rate there's no point," says sales chief Detlef Wittig.
If there's a lesson in the newest dollar slump, it's that the only long-term insurance against currency risk is to spread operations around the globe. Any company that has done so probably has a competitive advantage. "The currency ratio is unpredictable," says Tetsuo Agata, a managing officer at Toyota (TM), which has factories around the world. "Chasing the market is the wisest thing."
From a U.S. point of view, there's an upside to this story. European companies are frantically investing in U.S. production capacity, which creates jobs and helps to reduce the $740 billion current- account deficit at the root of the dollar's woes. BMW, for example, is ramping up output at its existing plant in Spartanburg, S.C., by 50%. By 2012, BMW expects to create 500 additional jobs at the factory, where it makes its X series crossover sport- utility vehicles. Volkswagen, which manufactures in Mexico, is scouting for a U.S. site. Since EADS was awarded a contract to manufacture refueling tanker planes for the U.S. Air Force, Airbus plans to build civilian and military aircraft in Alabama. Smaller companies are bolstering their U.S. operations, too. Trumpf, a German maker of lasers used to cut sheet metal, in April is christening a new factory in Connecticut, where it already has a plant.
Meanwhile, European companies are trying to buy more parts from the U.S. But that offers only a partial solution to the currency problem. Because so much manufacturing has left America, companies have trouble finding suitable component makers, and getting new suppliers up to speed can take years. "You can't just flip a switch and automatically replicate a supply chain," says Hans-Jörg Mast, head of treasury at Claas, a maker of farm machinery based in the western German town of Harsewinkel.
WORKING LONGER HOURS
The impact of the falling dollar has been mitigated by a decade-long European effort to limit the tyranny of currency markets. The euro itself, introduced in 1999, eliminated currency risk for trade among the 15 countries that use it, and intra-European trade still dwarfs exports from the region. After the dollar's last swoon, in the mid-1990s, larger companies became adept at using financial derivatives to hedge against currency risk. And the strong euro is a plus for European companies that consume lots of oil and other commodities, which are usually priced in dollars.
European companies have also gotten smarter. They have moved production to Eastern Europe, where wages are lower, while workers in Germany have agreed to longer hours. Employees at Kathrein's Rosenheim antenna factories now work 42 hours a week instead of 40, for the same pay. And the Europeans have cultivated markets in China, Russia, and India to reduce their dependence on Americans. The share of European exports bound for the U.S. has slipped to 13% of the total, from 16% in 1999. Over the same period shipments sent to emerging markets have risen to 26% of exports from 21%.
While the European Union's newest members have seen lots of investment in new production, the weak dollar has hurt some companies as Central European currencies have also risen against the greenback. Czech costume jewelry maker Jablonex, in the city of Jablonec, 60 miles northeast of Prague, cut its payroll to 2,600 from 3,500 after the weak dollar undermined sales in the U.S., the company's largest market for glass beads. But even though Jablonex is the region's largest private employer, the layoffs haven't triggered a cascade of misery in Jablonec, a city of 89,000 nestled in pine- and birch-covered hills near the Polish border. As the traditional glass industry faded, dozens of auto parts makers sprang up, more than compensating for the job losses. In fact, the city is bustling, and residents are refurbishing Art Nouveau villas built by glass and jewelry magnates nearly a century ago.
Still, there is no formula that provides absolute protection from currency swings. For two decades crystal and china maker Waterford Wedgwood has been cutting jobs at its historic base in the Irish city of Waterford and shifting some labor-intensive work to lower-cost locales such as Slovenia. Once numbering 3,500, the workforce in Waterford has shrunk to 1,070—and the company announced in November that it will cut 486 more jobs. But Waterford can't move all production out of Ireland, which uses the euro, without sacrificing its identity. "This is about the survival and prosperity of a 225-year-old iconic brand, and it is a careful balancing act between maintaining a connection to our Irish heritage while remaining competitive," says CFO Anthony Jones.
Ireland has been hit by a double whammy because the euro has risen against the British pound as well as the dollar, making Irish exports more costly for both of its largest trading partners. Unemployment is rising, and economists say the falling dollar could drive away the multinationals that have used Ireland as a European base and fueled the country's extraordinary two-decade climb from the poorest European Union country to one of the richest. "I see the negative impact of exchange rates as the final nail in the coffin for [some] companies," says Jim Power, chief economist at Friends First, an investment advisory firm in Dublin. "Not necessarily to push them to the wall, but to spur them to relocate operations offshore."
Back to The Financial Crisis Table of Contents
Before it's here, it's on the Bloomberg Terminal.
LEARN MORE