What Makes Samsung Tops in TVs
The Korean electronics giant's supply chain management system has catapulted it ahead of Japanese brands Sony, Panasonic, and Sharp
Moon Ihlwan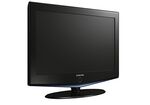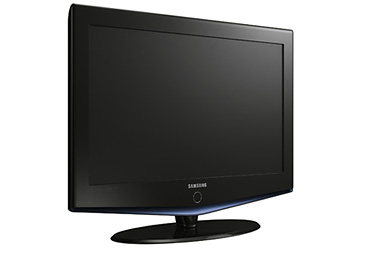 Every Monday morning, Lee Chun Jae begins his week at Samsung Electronics by setting in motion manufacturing operations around the world for the Korean giant. Lee is the operational chief at the 70-member command center of Samsung's supply chain management (SCM) system, and on Mondays he sends out the week's new instructions for production and shipping to 20 television and monitor factories in 11 countries. Over the weekend, the system had generated weekly, monthly, and quarterly sales forecasts based on the previous week's data on sales, manufacturing, supplies, and product development. Doing the job is like being "a conductor of an orchestra," says Lee. "SCM allows all units to operate in harmony."
The elaborate system is the crucial weapon that has enabled Samsung to pull off a coup (BusinessWeek.com, 10/4/07) in the ruthlessly tough home electronics industry. Company executives believe the system, together with innovative design and parts standardization, has propelled Samsung ahead of Japanese electronics giants Sony (SNE), Matsushita Electric Industrial (MC), which is adopting its popular brand name Panasonic as its corporate moniker, and Sharp (SHCAY) in the television industry.
The Japanese used to rule the TV world. But in 2007, for the second consecutive year, Samsung was No. 1 in the global TV market. Statistics from market researcher DisplaySearch show Samsung's share of 13.6% in overall TV sales, compared with runner-up LG Electronics' 11.4%. They were followed by Philips (PHG), with 7.4%, and Sony, with 6.6%. In the more crucial flat-panel TV segment, Samsung's 17.2% share was way ahead of No. 2 Sony's 10.6%, Philips' 10.2%, LG's 9.7%, and Sharp's 8.9%.
Learning by Trial and Error
Samsung executives credit the work of Lee managing the company's far-flung factories for the company's dominance. "SCM sets us apart from our rivals in the most significant way," says Yoon Boo Keun, executive vice-president in charge of Samsung's TV and monitor businesses. The system got its start after the Asian financial crisis in the late 1990s, but Korean executives say it really began sharpening the company's competitive edge in the past three years, after much trial and error. "What's important is analytical know-how and capability to cope with fast-changing demand and supply at all levels," says Yoon.
In an industry where prices fall at breakneck paces, maintaining a low inventory level is vital. Further pressuring the TV makers: Whenever retail prices fall, big electronics channels such as Best Buy (BBY) and Circuit City (CC) require them to compensate for the gap between new and old prices for their inventory kept in the stores. So reducing inventory levels is crucial. Samsung's dropped to 15 days last year from 21 days in 2004. The company's Korean and Japanese rivals don't release their inventory levels, so it's hard to make comparisons.
Just as important is the speed at which new TVs enter the marketplace, and Samsung updates its product offerings "twice as often as our rivals," Yoon crows. "An enormous advantage we enjoy is that we are the only one in the industry capable of launching the whole line of products simultaneously in global markets." Introducing many new models at intervals increases marketing spending and diminishes efficiency in attracting consumer attention.
But bringing out new TVs in all sizes and technologies at the same time allows them to occupy one section of the display shelf, making it easier to stop shoppers in front of them.
Growth Through HDTV
Another crucial step was to standardize parts that are shared in different models. For instance, Samsung uses identical printed circuit boards for both 32-in. LCD TVs sold in Europe and 60-in. plasma sets sold in the U.S. From next year, all Samsung TVs will share the same software. Such efforts have slashed the minimum time to roll out a globally available model to four weeks, compared with 16 weeks in 2005. That lets factories with supply problems in Europe rely on Asia plants to make up for the shortage.
The leadership at Samsung believes it is poised to benefit from an explosive growth of high-definition TVs. "We are pretty confident we'll grow twice as fast as the industry," says Chu Woo Sik, Samsung's executive vice-president in charge of investor relations. Samsung's TV revenues jumped to $18.6 billion in 2007 from $3.3 billion in 2004, according to DisplaySearch. Samsung doesn't release its revenue targets but said its goal in LCD TVs, the main segment, is to sell between 18 million and 20 million sets this year, up from some 13 million in 2007. For the overall company, operating profits are expected to jump 46%, to $9 billion this year, on revenues of $78 billion, up 19%, thanks largely to better performances in its LCD panel and cell-phone businesses, according to Seoul brokerage CJ Investment & Securities. Samsung's stock has remained little changed so far this year, while the benchmark Kospi index on the Korea Exchange has fallen some 15%.
Sure, the profits are thin in the cutthroat TV business. Yet Samsung has maintained the industry's best profit performance by reporting mid- to high-single-digit margins in the past two years. Chu figures his company should be able to eke out a margin of about 5% this year, despite the negative impact from the U.S. subprime mortgage crisis, thanks to its growing presence in emerging markets. In Eastern Europe, Samsung's market share of 29% is more than 9 percentage points higher than any other rival.
Banking on Minimalist Design
Samsung's optimism stems partly from a stream of innovative design dreamed up by its six design centers in Asia, the U.S., and Europe. The company's minimalist TV design is in sync with a leading trend in interior design these days. "As TV gets bigger and emerges as an important piece of furniture in the living room, greater attention must be given to craftsmanship and lifestyle when you design a TV," says Kang Yun Je, Samsung's chief TV designer.
A good example is its Bordeaux TV. Designers removed speakers from the front to give it a clean, simple look and gave its back a high-gloss finish to make it look more attractive in living rooms even when it is not in use. Samsung has sold 8 million Bordeaux TVs since its rollout in 2006, far exceeding the initial target of more than a million. This month, Samsung began selling a new minimalist model using a bezel reminiscent of crystal, which it hopes will be a bigger hit than the Bordeaux.
If things pan out as Samsung plans, a success in its TV business will help its digital media unit expand its reach. "We expect spillover effects from the brand name established through TVs," says Chu. "As an anchor household product, television could serve as a window to promote our printers and notebook PCs."
Not everyone is convinced. Michael Min, an IT specialist at fund manager Tempis Capital Management, agrees Samsung has all the elements to stay as a strong TV player in the foreseeable future. But he points out that with the migration to digital and high-definition TVs just beginning to take off, "the race to rule the industry is far from over." On top of the likes of Sony and Sharp (BusinessWeek.com, 2/27/07), startups such as Vizio could also eat into Samsung's market share. "Forget about its impacts on printers and notebooks. Its leadership in the notoriously competitive TV industry isn't guaranteed at all."
Probably. But in the past 15 years, Samsung has trounced Japanese rivals in memory chips, cell phones, and flat-panel displays. Until earlier this decade, few would have expected it to jump past Sony or Sharp in TVs. Next up for Samsung: printers and notebooks. Dell (DELL), Toshiba (TOSBF), and Hewlett-Packard (HPQ) should be wary.
Before it's here, it's on the Bloomberg Terminal.
LEARN MORE