Strategies for Surviving the Slump
Strategies for Surviving the Slump
Chris Farrell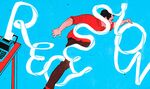 Talk of recession sends many of us into a defensive crouch. We cut spending, hoard cash, try to keep our heads down. But for those who are relatively flush and feeling secure at work, the best survival strategy may be just the opposite. Recessions can be a time to pick up bargains, and while hunkering down at work is a natural reaction, a few bold strokes on the job front—raising rather than lowering your profile—is the wiser course of action.
Striking the right balance between safety and speculation depends, of course, on how much you've saved, your age, and how recession-proof your industry is. Whatever the case, "it's a good time to look at your core financial management," says Jonathan Guyton, a certified financial planner with Cornerstone Wealth Advisors in Edina, Minn. "Not just for protection against a rainy day, but to take advantage of opportunities." Here are a few ways to weather, and even profit from, the downturn.
HEDGE AGAINST JOB LOSS
The big fear during a recession is layoffs, and the best move may simply be to try to make your current position more secure. The job-saving mantra we've heard before is one that bears repeating: Network, network, network. Strengthen your connection to your boss and build relationships throughout the company. Fly the company flag at community events and industry conferences. "These are steps you can take to shore up where you stand in the company and find a safe harbor," says John Challenger, CEO of Challenger, Gray & Christmas, an outplacement consulting firm. If you've been telecommuting a lot, consider spending more time in the office. You may also want to make more aggressive financial moves, such as taking out a home equity line of credit even if you don't need it, since it might be tougher to do if you lose your job.
REPOSITION YOUR PORTFOLIO
A starting point in adjusting to recession is reevaluating your assets and their risks. The same basket of stocks and bonds is more volatile today than it was 10 years ago, notes Guyton, since more asset classes now move in tandem. That partly explains the stampede into commodities, since they zig when other assets zag.
With the Standard & Poor's 500-stock index down 16% from its October high, many investors wonder if it's time to cut their losses and sell. Here's the rub: For those not in an immediate cash crunch, it's probably too late. Instead, ask what's driving your winners and if it's time to take profits to invest in other opportunities. "Look at the stuff that's working and ask: Why is that?' and Could it change?" says Guyton.
For example, international stocks have had a great run. The Morgan Stanley Capital International EAFE Index has had an average annual return of 22% over the past five years. That compares with a 12.6% gain in the S&P 500. Yet for U.S. investors, more and more of that return comes from the depreciating value of the dollar in international currency markets. Last year the EAFE index was up 12% in dollar terms but only 4% in local currencies. If the dollar's decline slows or reverses, the driving force behind recent gains is gone.
Another asset class to reevaluate, with an eye to beefing up your exposure, is municipal bonds. After adjusting for taxes, investors in the top federal tax bracket can earn over 7%, vs. 3.5% or 4% on 10- and 30-year Treasuries, respectively.
FEND OFF INFLATION
Guarding your portfolio—and your income—against inflation is also key. The consumer price index rose at a 4.3% rate over the past 12 months and at a 6.8% pace for the three months ending on Jan. 31. But warding off inflation isn't easy these days. Classic inflation hedges aren't very attractive. Gold, precious metals, and other commodities trade at record levels. Investors have poured so much money into Treasury inflation-protected securities, better known as TIPS, that the yield on the popular five-year TIP has gone negative as prices have soared. (Investors buy them with the bet that they'll preserve the value of their investment with the built-in inflation adjustment that the bonds make.)
If fear drives you into low-yielding Treasury bills and other quality short-term securities, you'll cede ground to inflation. Long term, blue-chip stocks with good dividends are a better way to go. At 2.3%, the dividend yield on the S&P 500 is about even with the 2.4% yield on five-year Treasury notes. Possible plays: General Mills (GIS) and Anheuser-Busch (BUD) (both yield 2.9%), Verizon Communications (VZ) (4.9%), and Pfizer (PFE) (6%). "Over the long haul, I think stocks will keep up with inflation, though in the short run they can be painful," says Jeremy Siegel, finance professor at Wharton School of Business.
If you're retired or may retire soon, consider immediate annuities that adjust for inflation. The trade-off: Initial payouts are lower than those from a standard immediate annuity. A $100,000 immediate annuity with an inflation rider sold by ELM Income Annuity and backed by Principal Financial Group would provide a 65-year-old woman a monthly payout today of $484.97, vs. $669.80 for the same annuity without inflation protection. But if inflation continues to flare, the adjusted payout will rise and more than compensate for lower initial payments. Certified financial planner Percy Bolton, who heads his eponymous firm in Pasadena, Calif., says immediate annuities used to be seen as a bad thing, "but now we look at them as a buffer to provide an income stream."
BARGAINS IN REAL ESTATE
Are we kidding? Sure, it's definitely harder to sell a home now, and much of the price appreciation of recent years has been wiped out. The good news in the housing market is for those looking to step in and buy: "Just as the upturn was longer than expected, the same thing could happen on the downside," says Dean Gatzloff, professor of real estate at Florida State University's College of Business. Translation: It's a buyer's market for anyone with savings for a hefty down payment and a good credit score. And there's plenty of time to shop around for the right deal. (Also, remember that when there are, say, a lot of ocean and lakeshore properties for sale, it's a safe bet that owners are eager to unload boats, cars, and other items, too.)
Remodeling rather than moving may be another way to make the downturn work to your advantage. The remodeling market has held up better than the housing market, but if history is any guide, this activity will slacken, and that could create opportunity. While the prices of drywall and composite materials are rising, falling demand for new-home construction and plentiful labor mean there's room to drive a bargain on prices rather than plead and cajole just to get contractors to show up or finish a job.
Worrying about your financial survival is smart, but even in tough times, you don't want to shortchange memories. "Kids won't remember that you bought a new car," says Ross Levin, a certified financial planner and head of Accredited Investors. "They'll remember that you took them to the Grand Canyon."
Before it's here, it's on the Bloomberg Terminal.
LEARN MORE