Meet a Pirate's Best Friend
BusinesWeek tracks down the founder of YouTorrent, which aims to be the Google of media sharing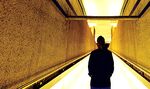 Let's say you want to steal a movie. You, of course, are a law-abiding citizen who would never dream of such a thing. But let's just assume for a moment that you want to save yourself the $20 for a new DVD or get a new movie like No Country for Old Men before it's out on DVD. One of the best places to go these days is a Web site called YouTorrent.com. It not only lets you know which Web sites have the movie, but also gives you information on which site will let you download it most easily.
With a simple design and powerful technology, YouTorrent has become an underground Web sensation less than three months after its debut. It attracted 2.7 million unique visitors in February, making it more popular than ballyhooed video startups Joost.com and Hulu.com, according to researcher comScore (SCOR). It already gets about one-tenth as many visitors as Apple Inc.'s (AAPL) iTunes store. It has become a bit like the Google (GOOG) of pirated content.
But who started YouTorrent, and why? So far there have been no answers to the speculation. The YouTorrent Web site provides little information—no street address and only a generic e-mail address. One rumor even suggested the site was a front for the FBI, a way to track down Net thieves. Clearly, a Web search wouldn't solve the mystery of YouTorrent. A more active approach was called for.
After several e-mails and phone calls, the site's founder agrees to meet for an interview. He insists on a degree of anonymity, however, including that his last name not be used. He contends that YouTorrent is legal and certainly not a front for the feds. But he's cautious enough about potential lawsuits from the movie and record industries that he wants to keep a low profile.
The journey to meet the man behind YouTorrent leads to London. His name is Jon, he's 22, and he grew up in southern England, near Southampton. The spot he suggests for an interview is a swank bistro in northwest London, complete with Prada-clad women sipping caramel lattes. He comes in sporting a scruffy beard and a well-worn beige jacket. He orders a hot chocolate.
The idea for YouTorrent came to Jon just after Christmas, when he was hunting around on the Net for a retro computer game. He was hopping from one Web site to another, frustrated in his efforts. "I realized I was wasting a lot of time searching," he says, amid a sparse afternoon crowd. The computer science graduate started writing software code, and after one week of late-night, caffeine-fueled sessions, the site was up and running.
He built YouTorrent so that it indexes everything available from 16 different Web sites, including movies, music, games, and software. You hunt for content by entering words in a search box. Some of the 16 sites offer only legal material, but most have illegal copies. What sets YouTorrent apart is that it searches across multiple sources of content, saving people the time of jumping from one Web site to another looking for the latest movie or fastest download. Results are organized by the number of "seeds," or computers that offer the content; the higher the seed figure, the quicker the download.
Jon and his lawyer think the site passes legal muster because YouTorrent doesn't have any content on its own computers, and only offers links to content, pirated or otherwise. But the issue is not clear-cut. In the past, the music and movie industries have pursued, frequently with success, Web sites that direct people to copyrighted material. "The issue of whether links to other peoples' content breaks the law is contentious," says Anne Borran, an expert in intellectual property law at the London School of Economics.
The Motion Picture Association of America declined to comment specifically on YouTorrent, but John Malcolm, its director of worldwide antipiracy operations, says Web sites that index pirated content are "patently illegal."
The Recording Industry Association of America says it will pursue music piracy wherever it takes place. The industry groups make the point that online theft erodes the profits they need to pay artists to create the next blockbuster movie or hit song.
CORNER THE MARKET?
Jon acknowledges the need for the industries to make money. But he says the prices for new movies and albums are simply too high, built on the business models of the past. By using new technologies like online distribution, artists can still be compensated adequately for their creations while charging less. He adds that he may screen out copyrighted material if he's compelled to do so.
When Jon decided to open the service to other people, he wanted a memorable name. YouTorrent seemed to fit because movies and music are usually shared on the Net as streams of content known as torrents. Although somebody else owned the youtorrent.com name, Jon negotiated to buy it for $20,000. Jon says it costs him about $500 a month to run YouTorrent. So far, the site, which is free to use and carries no advertising, isn't generating any revenue.
Jon hopes for a payback through online ads by consolidating the market for torrents, which he thinks is too fragmented for most people to use. "If I can corner the torrent market," he says, "everyone would rely on the site for profits, just as people look to Google for search-based ad revenue."
Asked why so many smart techies get into pirated music and movies, he says a lot of people pretend they're doing it to take on the Hollywood Establishment. But the truth, he says, is that it's a way to get traffic—and by extension, money. "To be brutally honest, it's now ruthless on the Internet."
For a guy less than two years out of college, he sounds pretty savvy about business. Yet as Jon gets up to leave the café, his tattered canvas Velcro wallet and beat-up tennis shoes suggest his teen years aren't completely in the past. Perhaps Jon has been able to tap into what young Web surfers want because, in the end, he's one of them.
Before it's here, it's on the Bloomberg Terminal.
LEARN MORE