Web 2.0's Long Road to IPOs
As recession looms, LinkedIn, Facebook, and Slide are taking a go-easy approach before selling shares to the public
by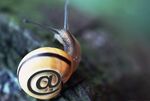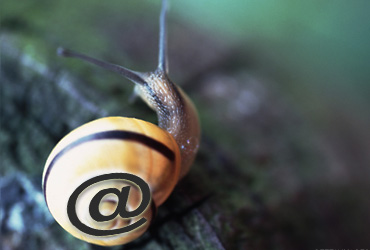 During the Web's heyday, a profitable Internet company nearing $100 million in annual sales while luring a million new customers a month would have found itself on the IPO fast track. But that's hardly the case for LinkedIn, a professional networking site that has cleared those hurdles and then some.
Instead, LinkedIn is hewing closely to the Web economy's new motto on initial public offerings: Easy does it. Founded in 2003, LinkedIn may not sell shares until some time next year. Likewise, social networking site Facebook, worth $15 billion on paper, may not go public until 2010, a company board member says. People close to Facebook previously suggested an IPO could come as soon as 2009.
Meantime, fast-growing Web startup Slide, which makes popular add-on software for social networks, just banked a new round of investment capital to weather a recession that may hit before its planned IPO in 2009. "In the past, a lot of companies viewed it as their goal to go public," says Facebook Chief Executive Mark Zuckerberg. "We'll do it when it makes sense for us."
Selling shares doesn't make sense, the thinking goes, as the economy slows and Web companies struggle to wring profit from social network advertising. Add in costs of the 2002 Sarbanes-Oxley Act, which imposes disclosure requirements on publicly traded companies, and it becomes clear why some of the brightest stars in the Internet firmament are going public later rather than sooner.
"All three of these companies would have been public in the late '90s," says Peter Thiel, the former CEO of PayPal and an investor in Facebook, Slide, and LinkedIn. That none of them is public yet "is really a reflection of how radically things have shifted," says Thiel, who's also founder of hedge fund Clarium Capital Management and venture fund The Founders Fund.
Learning From MySpace
And in the run-up to an IPO, all three companies will stay plenty busy trying to prove their worth and fetch as high a market valuation as possible. "I'm pretty sure we can go public on our numbers now if we want to," says LinkedIn co-founder and Chairman Reid Hoffman. "At the moment, I want to take every dollar that I make and put it back into investing and growing the business."
When he and his counterparts do go for the IPO, there's likely to be plenty of appetite. "If Facebook decides to go public, there will be a buying frenzy," says one prominent Valley entrepreneur. Institutional investors who missed out on such stars as MySpace before it sold to News Corp. (NWS) and YouTube before it was snapped up by Google (GOOG) are eager for a slice of this emerging consumer Web, with its millions of engaged, content-generating users.
Silicon Valley's venture capitalists are eager for some Web 2.0 slam dunks (BusinessWeek.com, 1/2/08), too. Tech's two big share sales last year were VMware (VMW) and NetSuite (N), business software companies. The M&A market hasn't been much kinder. Among the Valley's new breed of Web companies, only YouTube has fetched more than $1 billion.
Recession-proof?
Yet investors' anticipation of big payoffs from the first batch of post-bubble startups to go public comes amid questions about the vitality of the vaunted Internet ad market. Consumer-focused sites like Facebook and Slide have yet to show they can command a premium for the ads they display. There's also the risk that users will retreat from social networks as they age and settle down. "My social network is built on who my daughter in kindergarten likes to play with," says Konstantin Guericke, CEO of startup Jaxtr, which connects users' social network profiles to their mobile phone numbers. He's also a co-founder of LinkedIn.
Recent comments by Internet bellwether Google have heightened concerns over social networking business models. Investors sold Google shares (BusinessWeek.com, 2/27/08) Feb. 26, after market researcher ComScore (SCOR) reported a decline in ad clicks for Google and Yahoo in January. Google itself said on Jan. 31 that it isn't making as much money as it hoped (BusinessWeek.com, 1/31/08) placing ads on MySpace and other social networks. "For one of these companies to attempt a road show or IPO now, one of the first questions they'd be asked by an investor is, 'Is it true what Google just said?'" says Mark Mahaney, director of Internet research at Citigroup (C). "How's that for a headwind?"
Given the somber mood, the Valley's new IPO hopefuls are girding against the effects of a recession. At the same time, they're looking to expand and boost their market value in the run-up to an offering. "All these companies have massive cash cushions," says Thiel, who predicts Facebook will wait at least two years before an IPO. "They're able to withstand multiyear recessions," he adds. "It's very different than 1999 or 2000."
"Super-applications"
Facebook, which boasts 67 million members and an estimated $150 million in annual sales, is trying to get even bigger. The company hired its first chief operating officer March 4, swiping Google sales star Sheryl Sandberg. And it's in the market for a general counsel and public policy director, according to Zuckerberg. In February, Facebook put Vice-President Matt Cohler in charge of product development. "All these changes are set up to help us scale in the coming years," Zuckerberg says. The company is navigating international expansion and plotting a deeper push into entertainment, hoping to lure musicians and indie filmmakers to build profiles and showcase their wares.
LinkedIn is trying to mine more revenue from its nearly 20 million members. The site already commands some of the highest ad rates on the Web—the average LinkedIn user is 41 and has a household income of $109,000, according to CEO Dan Nye. The gold-plated demographics mean advertisers can aim pitches at big-spending subgroups. "If you want to advertise to CEOs in Silicon Valley, you can do that," he says.
Later this year, the company plans to roll out a new product called the LinkedIn Research Network, designed to let fund managers, lawyers, and other professionals find subject matter experts to help research investments, cases, and other projects. (LinkedIn has a partnership with BusinessWeek.com that includes a tool that lets users find LinkedIn connections at companies mentioned in BusinessWeek articles.)
An overseas expansion into Europe, and potentially China, is already underway. "The LinkedIn strategy is pretty simple," says Hoffman. "Get more professionals aware that there's this tool, and then build super-applications" the company can charge for.
Correct formula
Up Interstate 280 in San Francisco's Web-friendly SoMa district, Slide is trying to make advertising on its widgets more relevant by mining data it collects about the Facebook relationships among users who install them. The company is working on ways to analyze the stated interests of users in a circle of friends, then serve ads that might appeal to them, says Keith Rabois, vice-president of strategy and business development.
Slide plans to use a $50 million investment (BusinessWeek.com, 1/18/08) it took on Jan. 18 from Fidelity Investments and T. Rowe Price (TROW) to double its 65 employees and stock up on servers in the event of a recession.
It doesn't hurt to have two big mutual funds on board during a pre-IPO road show, adds Finance Vice-President Kevin Freedman. The investment, which values Slide at $550 million, could let it go public when it can fetch the best price, not when it needs the money, according to Rabois. "It is a public-market hedge," he says. "Our revenues could explode, or it could take a longer period of time as we're dialing into the correct formula."
For the VCs and institutional investors waiting for a Web 2.0 payout, that day can't arrive soon enough.
Before it's here, it's on the Bloomberg Terminal.
LEARN MORE