Clinton Revs the Money Machine
The senator's campaign is counting on good results in Ohio and Texas to reinvigorate donations. She'll need it for the road ahead
Eamon Javers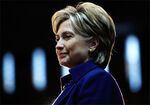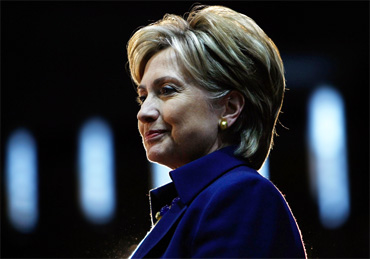 As a national finance chair for Senator Hillary Clinton's (D-N.Y.) Presidential campaign, Hassan Nemazee has to wrangle the biggest fund-raisers, people who can bring in $250,000 or more in contributions from their networks of contacts. That means Nemazee plans high-level dinners at which Senator Clinton or her husband, the former President, meet and greet big-dollar contributors.
Clinton's victories in Ohio and Texas primaries on Mar. 4 have her supporters giddy with optimism that they can supercharge fund-raising and raise the millions they need to stay competitive in a campaign that has gone on much longer, and has been much more expensive, than many pundits predicted. And while deep-pocketed contributors like those nurtured by Nemazee will play a large role, Clinton's team is optimistic it can rev up online fund-raising as well.
Up to now, the Web has been seen as the key strength of Clinton's rival, Senator Barack Obama (D-Ill.). But now Clinton is looking to grab a piece of the action. During her victory speech in Columbus, Ohio, on Mar. 4, Clinton didn't thank any big contributors, but she did find time to advertise her Web address, where the campaign hoped to raise $3 million over the next 24 hours.
Costly Primary and Caucus Losses
Nemazee says only 20% to 30% of the $35 million Clinton raised in February came from traditional big donors. The rest flooded into her Web site. "There's just no way that you can raise the type of dollars that are now being raised without doing it on the Internet," says Nemazee.
Clinton will certainly need the money. According to the Center for Responsive Politics, her campaign raised nearly $19 million in the month of January, but spent more than $27 million in the same period. At the end of January, Clinton had raised a total of more than $134 million for the entire length of the campaign to date, compared with more than $138 million for Obama. But Clinton was spending her money faster, and at one point cash ran so low that she was forced to lend her campaign $5 million from her personal fortune to stay afloat. "February was a difficult time," says Bryan Sherbacow, a Clinton donor and chief operating officer of a green power company called Ethanex Energy. Clinton's 11 straight losses, he says, "really get you down."
But on the morning of Mar. 5, Sherbacow began his day at 7:45 a.m. with a call to old friends in the Hillary Clinton fund-raising operation, and says he's calling everyone he knows to bring in more cash for Clinton's battles to come. And Nemazee predicts a new surge of online giving to the former first lady, and says that the $5 million loan—which was widely perceived as a sign of desperation—was actually the spark that ignited online fund-raising. "It was perceived by her supporters as an act of faith," says Nemazee. "And in February we had by far our best fund-raising month ever."
Much Money Still Needed
That gusher of cash and the primary day victories give Clinton donors some breathing room ahead of Wyoming's caucus on Mar. 8 and Mississippi's primary on Mar. 11, and the make-or-break Pennsylvania primary on Apr. 22. And that means there's still time for some old-school big-donor fund-raising. Nemazee is planning events in Southern California, New York, and Florida that will take Hillary Clinton or her husband, former President Bill Clinton, off the campaign trail to raise the much-needed cash.
Every cent is critical: Around 100 delegates separate the two candidates now. Both campaigns will spend heavily on staff and TV time in the remaining 13 contests, and they will both need money to finance the legal maneuvering around possible do-over primaries in Florida and Michigan. These two states have been penalized by the Democratic National Committee for moving their contests ahead of an agreed-upon date. Both Florida and Michigan are expensive media markets and would require millions in campaign spending.
A Lucky Break for McCain?
For their part, Obama fund-raisers are planning to stay the course. The campaign raised a record-setting $55 million in February, well north of the amount Clinton raised in the same period. Obama has already shattered fund-raising records, raising more than $1 million per day in January and reporting a total of more than 1 million total contributors. That record gives confidence to Obama's fund-raisers that they'll continue to out-raise Clinton.
"We still believe that Senator Obama is going to be the Democratic nominee," says Alan Solomont, a health-care entrepreneur who chairs the Obama campaign's New England Steering Committee. "I don't think that the results [of the Mar. 4 primaries] are going to impact his fund-raising." Solomont points out Obama had one of his biggest fund-raising days ever after Super Tuesday, in which he roughly split the results with Clinton.
The real winner of the Mar. 4 voting, of course, is Republican Senator John McCain of Arizona, who clinched his party's nomination and received the endorsement of President Bush the following day. He begins focusing on fund-raising for the general election now, even as the two Democrats continue to raise and spend millions to battle each other.
Before it's here, it's on the Bloomberg Terminal.
LEARN MORE