Negroponte Seeks a Laptop CEO
After weathering an acrimonious split from Intel and harsh criticism from critics, One Laptop Per Child is reorganizingand looking for a CEO
Steve Hamm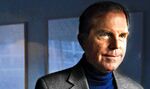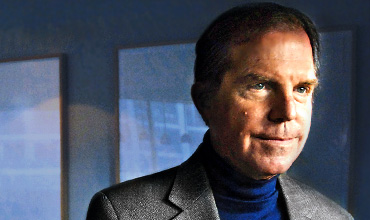 Editor's note: This is an extended version of a story published in the Mar. 17, 2008, issue of BusinessWeek magazine.
Over the past two decades, multimedia pioneer and college professor Nicholas Negroponte has gained a reputation for producing outsize ideas. Chief among them was his goal of providing 150 million of the world's poorest children with inexpensive laptop computers by the end of this year through the One Laptop Per Child organization. But, with the group far short of his goal, Negroponte is looking for help in piloting OLPC. During an interview with BusinessWeek, he revealed publicly for the first time that he's searching for a chief executive while he continues in the role of chairman. He says the organization has been operating "almost like a terrorist group, doing almost impossible things" for three years. Now, he says, it needs to be managed "more like Microsoft."
The CEO search comes amid a retrenchment for the organization that Negroponte started three years ago. OLPC will hand more of the development and support of its XO laptop and its core software to technology companies, including Red Hat (RHT), the leading distributor of the Linux open-source operating system, and Microsoft (MSFT), which is just now putting the finishing touches on a version of Windows for the XO machine. OLPC will concentrate on developing prototypes and other new concepts. "In the end, we should not be in the hardware or software business. We should be in the learning business," says Negroponte, 64.
Rethinking the Process
The organization, which is based in Cambridge, Mass., in November began producing its XO laptops in China via a manufacturing partner. They initially cost $188, rather than the $100 Negroponte originally targeted. Pilot projects were conducted in two dozen countries, and, this month, the OLPC is beginning its first large-scale deployments of computers, including 240,000 in Peru and 110,000 in Uruguay. However, countries such as Libya, Nigeria, and Thailand, which had agreed early on to deploy the machines broadly, are now dialing back their efforts. The OLPC is backed by tech industry giants including Advanced Micro Devices (AMD) and Google (GOOG).
The transition Negroponte revealed has already begun. In recent weeks, OLPC reorganized into four operating units, including technology, deployment, market development and fund-raising, and administration. In early January, the organization's co-founder and chief technology officer, Mary Lou Jepson, left to start her own company, Pixel Qi, with a goal of producing technologies for inexpensive laptop displays. "My job was simply done," she says. "I was responsible for the hardware, and I got it into mass production." She also says that working on a project like OLPC takes a toll. "The OLPC is like the Peace Corps. You go in for a couple of years, and it's really hard, but really rewarding."
Intel Breach Exposes Flaws
Running the organization became particularly hard for Negroponte in January with a vitriolic split between OLPC and one of its partners, chip giant Intel (INTC) After briefly becoming a member of the OLPC Assn., Intel abruptly withdrew, claiming it was pressured by OLPC to stop selling its own device aimed at students in poor nations, the Classmate PC. OLPC accused Intel of denigrating its XO laptop to leaders of governments. Intel denied it.
After the spat, Negroponte says the OLPC lost its "Mother Teresa status" and was picked at by critics for falling far short of its founder's original goals.
Intel's $230 Classmate PC and inexpensive laptops from other companies have been winning converts in some of the developing countries OLPC has been targeting. Intel has pilots running in 30 countries, and has a large staff working with countries to integrate computers into their classrooms. "We're not going to heroic efforts to make it work in very isolated spots. We're trying to make something that's sustainable and relevant," says Tony Salvador, director of strategic planning for Intel's emerging markets group.
One of the leaders in the low-cost PC realm is NComputing of Redwood City, Calif. It sells computer terminals and software that allow up to 10 students to tap into a single PC, at a cost of about $110 per student. It has sold 600,000 machines already, mostly for education. Its CEO, Stephen Dukker, is harshly critical of Negroponte: "He trivializes the difficulty of installing and supporting computers, so he's misrepresenting the true cost of the device."
OLPC acknowledges that there are expenses beyond the cost of its computers. But it says help is available to schools and students for free from open-source volunteers, and from a company, Brightstar, that deploys the computers.
OLPC has come up with a handful of new ideas for hastening adoption of its laptop. After seeing success with its Give One, Get One program last fall, where individuals bought two XOs and donated one to a poor child, the organization now is lining up countries and cities in the developed world to buy laptops and donate a like number to poor countries and cities. It's also launching an effort to help integrate the XO with countries' educational programs.
The Ideal Candidate
The search for a CEO began last year, but the intensity ratcheted up in recent weeks. "I am not a CEO," says Negroponte. "Management, administration, and details are my weaknesses. I'm much better at the vision, big-picture side of the house." The difficulty in finding the right person is that most of the candidates come from the PC industry, but Negroponte is looking for somebody with the leadership profile similart to that of Kofi Annan, the former secretary-general of the UN, who would "view the world as a mission, not a market." The search is being handled by the headhunting firm Spencer Stuart, and Negroponte hopes to have it concluded by April or May. He is on leave from his post at the MIT Media Lab and has not collected a salary from OLPC.
While Negroponte has been the target of some harsh criticism, most observers credit him for waking up the world to a potential solution to educational deficiencies in poor countries. Muhammad Yunus, co-founder of micro-lending pioneer Grameen Bank, believes that gradually more countries will buy XO computers—or inexpensive computers made by other companies. Says Yunus: "Nicholas has ignited a completely new situation, so the world should be grateful to him."
Before it's here, it's on the Bloomberg Terminal.
LEARN MORE