Inside Drugmakers' War on Fat
A huge jackpot awaits the company that devises an effective fix for obesity
By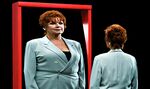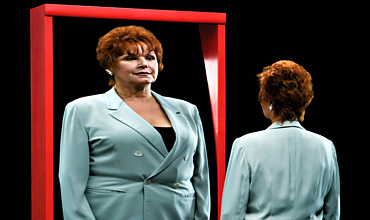 Like hundreds of other executives whose companies are trying to develop blockbuster weight-loss drugs, Amylin Pharmaceuticals (AMLN) CEO Daniel M. Bradbury has been riveted by the saga of a once-promising medication called Acomplia. The Sanofi-Aventis (SNY) drug, which is on sale in 20 countries, got clobbered last June in a review by the U.S. Food & Drug Administration. Bradbury watched a live simulcast as an FDA advisory panel grilled Sanofi executives over the memory loss, dizziness, depression, and other side effects reported by people who took Acomplia in clinical trials. Most worrisome, at least four people on the drug committed suicide. When it came time to vote on whether the FDA should approve the drug, the results weren't pretty. "No," declared the first panelist. "No," echoed the second, and so on, until all 14 panelists had given Acomplia the thumbs-down.
Pleased though they may have been to witness a rival's misfortune, the 20-odd companies with obesity drugs in the works took a clear message from Sanofi's drubbing: The FDA isn't playing around. If a diet medication poses health concerns, it won't get a free pass—and with no FDA approval, there will be no payoff for all the time and money drugmakers have expended. "We're going to have to be extremely sensitive to safety," acknowledges Bradbury.
The first company to create the magic pill that helps people shed pounds without getting sick will reap an astronomical windfall. About a third of the people in the U.S. are obese, putting them at risk for heart disease, diabetes, and some types of cancer. Another third are merely overweight, but still desperate for a drug that will return them to their former svelte selves. The market for weight-loss treatments (BusinessWeek, 1/10/08) in the U.S., including diet programs, herbal products, and the like, is worth some $33 billion a year. Just a tiny fraction of that—about $200 million—comes from prescription products such as Roche's (RHHBY) Xenical and Abbott Laboratories' (ABT) Meridia, none of which works especially well, say obesity experts.
To grasp the potential impact of just one really good weight-loss drug, consider all the medicines taken to treat conditions caused or exacerbated by obesity. Statins for high cholesterol rake in $25 billion in global sales each year. Demand for blood-pressure drugs comes to about $30 billion. Then there's the $12 billion-a-year market for drugs that treat Type 2 diabetes, the most prevalent form of the disease. Many patients who swallow such pills today might be persuaded to trade in their prescriptions if there were an alternate route to a healthier body weight. Add to that everyone's desire to look better, and you have the makings of a giant product.
STRONG FIELD
The race for riches has attracted a diverse group of contenders worldwide, from fledgling biotechs to deep-pocketed pharmaceutical giants. They're all using the latest insights of neuroscience to conquer side effects, from heart troubles to melancholy, that have plagued obesity treatments for more than half a century.
But all are under enormous pressure to succeed. Tiny Vivus Pharmaceuticals (VVUS), with a market value of $360 million, is betting that its controversial concoction, which contains half of the dangerous fen-phen combination, will keep the struggling company alive. At the opposite extreme, $95 billion Merck (MRK) has ample resources to make its obesity drug a success. But it needs a safe, mass-market drug soon to make people forget about Vioxx, its popular painkiller that was pulled from shelves in 2004 and resulted in a $4.85 billion liability settlement.
In the middle sit companies like Amylin, a midsize biotech that was nearly wiped out in the 1990s. Now it's trying to follow its successful diabetes treatment with another hit to diversify its revenue stream.
The initial results for all three companies seem promising. Amylin's early-stage tests showed that patients lost an average of 13% of their body weight, or 25 pounds, in six months. Vivus and Merck, meanwhile, are in the final stage of testing before they submit their drugs to the FDA for approval, and Merck will start releasing data in late March. But for these and other companies, the quest for an obesity cure might well end in tears. Their research is playing out against a backdrop of fatalities, failed clinical trials, and product recalls, most famously the Vioxx and fen-phen debacles of a few years back. Never before have drug applications confronted the kind of intense FDA scrutiny that scuttled Acomplia.
ONE-TRICK PONY?
San Diego's Amylin is already a success in diabetes, with two drugs on the market. But it knows all too well the perils of being a one-trick pony. One of its diabetes molecules, which is now a key ingredient in its obesity drug, nearly sank the biotech a decade ago. Another diabetes drug, Byetta, turned into a blockbuster, generating $636 million in sales last year. But Byetta is so tied in to Amylin's near-term prospects that investors hang on every bit of news. On Mar. 3 analysts downgraded Amylin's stock on fears that new FDA guidelines would slow the approval of a long-acting version of Byetta, sending Amylin's shares down 4%, to 25. CEO Bradbury, an affable Englishman who started his Amylin career in Britain in 1994, hopes that branching into obesity will lead to a steady flow of hit drugs and protect the company from getting swallowed up by a larger rival, the fate that has befallen so many biotechs. "How do you create sustainable growth?" asks Bradbury. "That's one of our major challenges."
For Amylin, success in obesity would mark a dramatic turn in one of biotech's most harrowing survival stories. The company was founded in 1987 on the discovery of pramlintide, which it developed as a medicine to help diabetics control their blood sugar. Everything was moving along fine until 1998, when Johnson & Johnson (JNJ) unexpectedly pulled out of a deal to co-develop the drug. Then two trials failed. Bradbury, who was head of development at the time, remembers a grim meeting with then-CEO Joseph C. Cook Jr. "We put together a number of scenarios for the company, including closing it and returning money to the shareholders," Bradbury says.
With just six weeks of cash left and the stock trading at 31 cents a share, down from more than $15 a year earlier, board members got together and pledged millions of their own cash to save the company. Ultimately Amylin scraped together $33.5 million in private investments, enough to press on with pramlintide and a second diabetes drug it was developing. Still, to stay afloat, the biotech had to lay off more than 260 employees, leaving just 37. "We were letting people go who weren't just colleagues, but friends," Bradbury says. "It was by far the hardest thing I've ever been involved in."
Throughout the ordeal, Amylin kept focused on an edge pramlintide had over other diabetes drugs: It helped patients lose weight. Amylin's scientists had always been interested in obesity, a leading cause of Type 2 diabetes. As they learned more about pramlintide, they realized that the hormone was acting on a part of the brain that controls when people get hungry for their next meal. At the same time, the drug seemed to be slowing down the emptying of food from the stomach. The result: Patients felt full sooner than they normally would.
While Amylin was struggling to develop pramlintide, a parallel story was unfolding that would provide the missing piece of the drug being tested today. In 1994, scientists at Rockefeller University in New York discovered a hormone called leptin, which manipulates the brain signals that tell the body it can stop piling on the fat.
Obese mice injected with leptin lost 30% of their body weight. Photos of the Twiggy-like rodents next to their chunky cage-mates were printed in publications all over the world, triggering a near-hysterical race to harness the hormone. Recognizing a synergy between diabetes and obesity, Amylin entered the bidding war to license leptin in 1995. But the still-tiny company was no match for biotech giant Amgen (AMGN), which grabbed leptin for $20 million—then the biggest such deal ever struck with an academic institution.
No matter how much leptin the Amgen technicians pumped into their trial patients, however, they couldn't make the fat-shedding hormone work. "I had patients wearing leptin pumps all day long," recalls Ken Fujioka, director of the Center for Weight Management at Scripps Clinic in San Diego, who was one of the original trial investigators and now serves as an adviser to Amylin. "It was really wild. I did spinal taps to see if it was even getting into the brain." It turned out that obese people have plenty of the hormone—they just don't respond to it.
Amylin's executives watched the leptin saga from the sidelines, all the while holding out hope that they would be able to take a second shot after the company got back on its feet. But in 2001, trouble struck again: The FDA demanded that Amylin explain why some patients in the pramlintide trials suffered hypoglycemia, or dangerously low blood sugar. The company conducted four more years of trials before getting the drug approved in 2005. A few weeks later, Amylin's second diabetes drug—a hormone derived from the desert-dwelling Gila monster—was approved, turning Amylin into a commercial success virtually overnight. The company's sales jumped from $34 million in 2004 to $511 million in 2006.
TWO-IN-ONE COMBO
Fueled by the booming sales of the new diabetes drugs, Amylin's scientists combined leptin with pramlintide and began testing it in laboratory rats. They suspected that, taken together, the two slimming hormones would be more effective than either on its own. First they fed the rats special pellets containing lots of fat and sugar, which humans like to eat. Naturally, the rodents got fat. When they were given the pramlintide/leptin combination, the extra pounds melted away. Christian Weyer, Amylin's executive director of clinical research, was so surprised he went into the lab to see for himself. "I wanted to make sure they weren't sick," Weyer recalls. "I'll never forget walking in and seeing those rats, happy and running around, playing with the pellets but not eating them. It was the equivalent of us staring at a chocolate cake all day and not having a desire to eat it." Encouraged by the successful studies, Amylin bought leptin from Amgen for an undisclosed sum in 2006.
Amylin's approach is unusual because its drug is a combination of two hormones that the human body makes naturally. Given together as therapy, they seem to trick the body into resetting itself to a lower weight. In November, when the company released results from a preliminary study, data wonks snapped to attention: Patients in the trial lost nearly double what people typically lose on Xenical or Meridia. But CEO Bradbury knows he can't declare victory just yet. While most of his obesity competitors are already carrying out large-scale human trials, Amylin won't enter that critical testing phase until 2009 at the earliest.
The latest obesity research is centering on an increasingly popular scientific premise: The human mind is all but hard-wired to hold the body at a certain weight. When people take a drug that helps them shed pounds, or even when they lose weight with exercise, an intricate tangle of brain signals kicks in to tell the body it's in danger. Metabolism slows to help the body preserve itself, and hunger intensifies. Most scientists have come to believe that obesity is not a disease of gluttony so much as it is an unfortunate roll of the genetic dice, made harder to fight in Western nations by the growing availability of cheap food. "Some people are preordained to have a higher body weight than others. It's normal' for them,"
says Rudy Leibel, a professor and obesity researcher at Columbia University. That may be why most people who slim down with drugs plateau after they lose just 5% to 8% of their weight: When a drug blocks one of the brain's appetite pathways, another goes into overdrive to tell the body to find food, right now.
Obesity drugs thus far have failed to interrupt this mechanism—and have brought other unnerving consequences. Problems with weight-loss drugs date from the 1950s, when doctors began dosing overweight patients with Dexedrine, a form of speed that left people strung out and sometimes addicted. Then there was the combination pill fen-phen, which was prescribed to 18 million patients in 1996 after studies showed impressive weight loss. But when patients began suffering damaged heart valves, fen-phen was hastily pulled from the market. As of last year, the maker, American Home Products (now Wyeth (WYE)), had paid out some $19 billion in settlements.
With Sanofi's Acomplia, the major concern was suicide. One patient who took his life after using Acomplia was a 36-year-old man with no history of depression; another was a 77-year-old man who had been treated for depression 30 years earlier. The FDA is now advising companies that drug trials in obesity, depression, epilepsy, and other brain-centered diseases should include suicide monitoring. Dr. Eric Coleman, deputy director of the FDA's metabolism unit, says, without a touch of irony: "Death is the outcome we're most concerned about avoiding."
SCRAPPY CONTENDER
For Vivus, one of the smallest obesity contenders, success is a matter of survival. The Mountain View (Calif.) pharmaceutical company has fought against bigger rivals in a tantalizing market before, and the battle nearly drove it out of existence. Vivus was founded in 1991 to develop Muse, a product for erectile dysfunction (ED) that was approved five years later. But when Pfizer's (PFE) Viagra hit the market in 1998, followed closely by Eli Lilly's (LLY) Cialis and Bayer's (BAYRY) Levitra, Muse's sales waned. The company laid off 150 people, taking it down to just 25. "I bawled like a baby," recalls CEO Leland Wilson.
Today, Vivus is running an annual loss of $22 million on just $17 million in sales from Muse and another light-selling ED product, and relying on its $189 million in cash to fund its obesity push. This time, it is competing against some of the biggest names in the pharmaceutical industry with a drug that's made from two of the most controversial chemicals the obesity field has ever seen.
The journey began in 2001. Development chief Peter Tam was scrambling to diversify the company's pipeline when he came across a doctor in nearby Los Osos, Calif., who was giving patients a mix of phentermine (half of the fen-phen combo) and topiramate, an epilepsy treatment. Some patients were losing as much as 15% of their body weight. Vivus licensed the combination, called it Qnexa, and set out to get it approved. "It just had that smell of a huge, huge treatment," Tam says.
But Qnexa's ingredients have troubled reputations on their own—and that could prove a hurdle when it comes time for Vivus to submit the drug to the FDA. Phentermine was never implicated in the heart-valve issues that caused fen-phen to be recalled, and it remained on the market as a solo treatment. But it can make people so jumpy they feel like crawling out of their skin. Topiramate, an epilepsy treatment that J&J tried to repurpose as an obesity cure, has an even more disturbing record: At the high doses required to promote substantial weight loss, many patients lost their ability to think straight. That's because topiramate slows the rapid firing of neurons in the brain—a dulling effect that's wonderful for controlling seizures but that can turn non-epileptics into bumbling dimwits, doctors say.
Even before Vivus started testing its combo, the drug had become a favorite target of a growing movement led by folks who believe it's wrong to encourage people to lose weight in ways that could be dangerous. Lynn McAfee, director of medical advocacy for the Council on Size & Weight Discrimination, is a vocal critic who has tried several treatments over the years. In 2003, after a scientist presented J&J's data on topiramate at the conference of the North American Association for the Study of Obesity, McAfee spoke up. "Have you ever tried this drug?" she recalls asking the scientist. McAfee would love a safe, effective weight-loss medication, she says, but in her experience topiramate was no such thing. "I was distracted. I couldn't focus. Things didn't stick in my brain. It scared the crap out of me." J&J, which declined to comment for this story, stopped developing topiramate for weight loss in 2004.
Vivus pressed on, however, convinced that the side effects of Qnexa's two ingredients would cancel each other out. Because phentermine is a stimulant—the equivalent of drinking three cups of coffee or the new Pepsi (PEP) Max, says Vivus CEO Wilson—it may wake up the parts of the brain that are suppressed by topiramate. It won't be clear whether the plan is working until Vivus releases more data next year. Some obesity specialists are skeptical. "If we use these drugs together, I'm concerned that we could create a cadre of thin zombies," warns Dr. Robert Lustig, an obesity expert and professor of clinical pediatrics at the University of California at San Francisco.
MENTAL MONITORING
Wilson says Vivus has incorporated cognitive tests into its trials so the company can prove to the FDA that patients actually do maintain their presence of mind. After the FDA advisory panel latched on to the depression risk with Sanofi's obesity drug, Vivus adopted a new suicide-monitoring tool. Then the company arranged two teleconferences with the Columbia professor who invented the tool so she could train all of Vivus' clinical trial investigators how to use it. All this monitoring won't come cheap, however. Last year, Vivus made the painful decision to sell its newly approved menopause drug for $180 million so it could afford to take Qnexa through the rest of the clinical trial process.
Throughout Vivus' long struggle, the most promising obesity drug on the horizon was Sanofi's Acomplia. Last June, Leland and his colleagues rushed to the office at 5 a.m. to watch the FDA hearings in real time. They wanted to glean any possible clue of how to navigate the regulatory issues surrounding such drugs. As the discussion about depression dragged on, it only reinforced to Leland the importance of putting extra measures in place to understand side effects: "Little companies," he says, "cannot afford to make mistakes."
That same June day, John Amatruda arrived at Merck's Rahway (N.J.) office and tuned in to a Webcast of the Acomplia panel. Amatruda, Merck's vice-president for clinical research, had good reason to be concerned. Merck was still recovering from the disaster of Vioxx, its arthritis treatment that was linked to heart attacks and strokes. Part of the company's turnaround plan hinged on speeding up the process of developing drugs that have huge market potential and getting them into patients' hands as quickly as possible. But Merck's past run-in with regulators led Amatruda to take the opposite approach, slowing down the research on the obesity compound until his team could prove it's safe.
The extra caution was warranted. Merck's drug, like Sanofi's, affects the brain's cannabinoid receptors, so named because, when stimulated, they cause the euphoria associated with smoking marijuana—and the munchies that follow. (The bet is that blocking those receptors will suppress the urge to eat a whole bag of chips at once, say.) Scientists working on these drugs have long suspected that they affect mood in the opposite way pot does, leaving patients downcast.
GETTING DEPRESSED
Sanofi's drug developers were so concerned about Acomplia's potential mood effects that they excluded depressed patients from the trials. That omission may have been the drug's downfall. Obesity itself can cause depression, and without data on how those people respond to the drug, panel members were at a loss. "How often are obese people thinking about suicide? We never had a handle on it," says FDA advisory panel member Clifford Rosen, a senior scientist at Portland Medical Center Research Institute in Maine. Paul Chew, president of U.S. research and development for Sanofi, says he hopes to "understand it better with additional trials." A current 17,000-patient study includes people with clinical depression.
Taking to heart the warnings about depression during Sanofi's FDA review, Merck tacked an extra year onto a two-year trial of its weight-loss drug so it could gather more data. That move shortened the lead Merck had over rival Pfizer, which is also developing an obesity drug that hits the cannabinoid receptors. But the resemblance between Merck's obesity drug and Sanofi's was too close for comfort. "It's not trivial," says Amatruda, an endocrinologist by training who still sees obese patients once a month at St. Luke's Hospital in New York. "We need to make sure we can define the risk/benefit profile."
After the FDA's negative review of Acomplia, Merck tweaked its research strategy. It went back to the doctors running its clinical tests and instructed them to double up their efforts to locate patients who drop out of their trials. "Some patients just disappear," says Amatruda, because they're unhappy with how much weight they're losing, or they're suffering from side effects that they don't want to talk about. "We are now actively seeking out these patients, calling them, trying to find them. We need to get information about why they dropped out."
On Jan. 8, Merck got a preview of the scrutiny its obesity drug is about to undergo. After it released a small 12-week study, press reports focused on a disturbing revelation: About 30% of patients on the drug reported psychiatric side effects such as depression, vs. 18% who were taking the placebo. Amatruda says the side effects were clearly worse in the patients who took the highest doses of the drug, and that the company has decided not to seek FDA approval for the higher doses. "We obviously took the side effects very seriously," he says. Whether the lower doses produce impressive enough weight loss won't be clear until later this year, when Merck will begin releasing results from its final round of trials.
Merck and everyone else pursuing the irresistible obesity market have grown adept at managing expectations. On Nov. 15, after Amylin announced the results of its weight-loss trial, there were high-fives in the labs and executive suites at Amylin's headquarters. But executives stopped short of jumping into the glassy-blue fountain in the courtyard—a celebratory ritual they established after Amylin got its two diabetes drugs onto the market in 2005. The 25-pound average weight loss in the trials "was astounding," Bradbury says. But he's quick to add, "we don't know what it's going to do long term."
Join a debate about the weight-loss industry.
Before it's here, it's on the Bloomberg Terminal.
LEARN MORE