Apple's iPhone Goes Corporate
With shares down 35%, Jobs & Co. have a union between the consumer-friendly iPhone and Corporate America in mind
By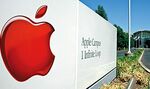 Steve Jobs has never been much for suits, wearing them or selling to them. His own fashion taste leans to jeans and mock turtlenecks, and almost all of the products created by Apple since his return to the company a decade ago are aimed at consumers.
But now Jobs wants to go corporate. On Mar. 6, at its Cupertino (Calif.) campus, Apple (AAPL) is expected to announce a strategy to use its Web-browsing iPhone to move into the corporate market. Apple will likely unveil plans to spur development of more software for the phone, to improve security on the device, and to make it compatible with popular e-mail systems such as Microsoft's (MSFT) ubiquitous Outlook. Such steps may make corporations more willing to approve the iPhone for use by their employees. The moves will put Apple into direct competition with Research In Motion (RIMM), whose BlackBerry devices now dominate the wireless e-mail market.
The corporate push comes at a time when Apple badly needs a new source of growth. The company's shares have fallen 35% so far this year because of slowing iPod sales and softening consumer spending. The iPhone may well represent Apple's best chance in years of tapping the corporate market. Not only will employees be more likely to afford the phone's steep $400 price tag with their company's help, but many are already hankering for fashionable, useful alternatives to the BlackBerry and other existing devices. "The next big battleground is the wireless [market for corporations]," says Rich Nespola, chairman and chief executive of Management Network Group, a telecommunications consultancy.
Winning Over CIOs
But Jobs will face a world of new challenges. Apple needs to build up credibility with corporate buyers after years of largely ignoring them. Apple may have to change its business model to cater to their needs, and it'll have to be more open with partners, so independent software developers can create applications for the iPhone that corporations want. Even the iPhone's keyboard may need a rethink. While the BlackBerry has a tactile keyboard that allows for easy typing with two thumbs, the iPhone requires people to type on a touch-screen keyboard, usually with one finger, which many find awkward and slow. William Markey, president of telecom consultancy RelevantC, is skeptical of Apple's prospects. "What's the business case for the iPhone? Being able to listen to music on your [work] cell phone?" he says.
The people Jobs will have to win over are chief information officers, the folks who decide what technology corporations buy. Most CIOs want to support as few devices as possible, for the sake of simplicity and cost, and many of them have already invested in RIM's technology—both the BlackBerry devices and the RIM servers that ensure e-mail remains up-to-date and secure from prying eyes. RIM has become the leader in the market, with 12 million users, by appealing to both CIOs and top executives. "They're not called CrackBerrys for nothing," says Markey.
Corporate vs. Consumer Sales
To take on RIM, experts say Apple will need to develop server technology far more complex than what it has today. Once a company adopts the iPhone it needs to be sure its software is always up-to-date, secure, and working glitch-free with other mobile technologies. Complex policies must be developed, including ways to disable iPhones the moment an executive reports one lost. And rather than 9-to-5 call centers, big corporate clients require support 24 hours a day, seven days a week.
Jobs himself has argued it's nearly impossible for a technology company to succeed at selling to both companies and consumers. There are different profit margins and cost structures.
And the differences go beyond financials. While the chief executives of corporate suppliers spend most of their time on the road schmoozing customers, CEOs at consumer companies tend to concentrate on dreaming up great products in their own offices. Today, Jobs is free to spend his time at Apple's Cupertino headquarters driving his team to perfect the next product.
Allowing a Collaborative Effort
Then there's the question of partnering. Apple has been a difficult partner, at best, in the past. Take the iPhone. Rather than let anyone write software for the device, Apple only provided enough information to let Net programmers write generalized applications available through the iPhone's browser. The programs preloaded on the device were the result of close collaboration with a handful of market leaders—say, with Google (GOOG) to create a version of Google Maps.
Visto Chairman and President Brian Bogosian found out just how much Jobs dislikes outsiders mucking with Apple products. Last summer, hours after Visto unveiled an e-mail system to make the iPhone work with Outlook and other e-mail systems, an irate Jobs called Bogosian. "He was ballistic," recalls Bogosian. After convincing Jobs Visto had not illegally hacked the device, Bogosian made a pitch for Apple to support Visto's software, which is now being used by 3,000 companies. Jobs hasn't gotten back to him.
No doubt, Apple is now changing its tune regarding iPhone software. One main focus of the Mar. 6 event will be a software developer kit that any programmer can use to create iPhone-compatible programs. But already, industry buzz is that Apple may keep a tight rein on how the resulting software can be distributed and sold. One possibility: Rather than let anyone sell their own iPhone software, Apple may insist it be sold only through an iTunes-like program run by Apple. That's sure to disappoint many developers, but it may well strike a chord with big corporate tech buyers, since it could help Apple keep out poorly written, bug-infested programs.
Indeed, the major appeal of the iPhone for corporate buyers may be that it's basically a tiny Mac computer. It has the ability to run a huge variety of software. With its touch-screen-only interface and simple menus, it's basically an open slate for whatever applications a company wants to run. One possibility would to bring Apple's iChat videoconferencing software to the iPhone; another would be to create simple programs so salespeople can get the latest info on every customer they're scheduled to see that day. "The iPhone is like the Mac for mobile," says design guru Jakob Nielsen.
Enterprise-Friendly
For all the challenges Apple faces, nobody is counting Jobs out. Spokespeople for General Electric (GE), Texas Instruments (TXN), and New York Life Insurance all say that while they don't support the iPhone today, they're watching closely to see how it evolves. And if corporate buyers show interest, many commercial software developers will gladly serve them. "If Apple makes the iPhone more enterprise-friendly, I can guarantee we'd be one of the first to show support for the product," says William Hurley, chief architect of open-source strategy at BMC Software.
That's a sign of how far Apple has come in the past decade. Regis McKenna, a pioneer in tech marketing who worked with Apple in the 1980s and 1990s, recalls advising former CEOs John Sculley and Michael Spindler that Apple had to decide whether it wanted to be Sony (SNE) or IBM (IBM). His opinion: It had better go after Sony in the consumer market, rather than take on Big Blue. "Back then, Apple didn't have the resources, the credibility, or the products," he says. But now, he adds, it's different. "I think they can succeed."
Before it's here, it's on the Bloomberg Terminal.
LEARN MORE