How to Reenergize Starbucks
Howard Schultz is back in charge, but the coffee chain is running low on steam. We asked experts how they would perk up the ailing giant
Matt Vella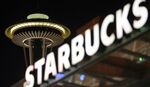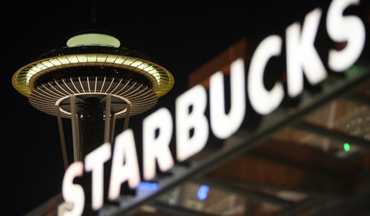 A languishing Starbucks (SBUX) could use a shot of espresso. The once amped-up chain of coffee stores has been stumbling. Its battered stock value was nearly halved in 2007; earlier this year it weathered a corporate shakeup which, along with a slew of other management changes, saw Chairman Howard Schultz take back the reins from ousted CEO James Donald.
On Mar. 19, Schultz will unveil a detailed rescue plan at the company's annual shareholder meeting. After his now infamous memo (BusinessWeek.com, 2/23/07) criticizing the "commoditization" of the brand was leaked in February, 2007, Schultz has been doing his best to rally his troops with a series of Churchillian communications, the tone of which underscore the company's turmoil. In a Feb. 4 address, for instance, he wrote emphatically, "We will not be deterred from our course—we are and will be a great, enduring company known for inspiring and nurturing the human spirit."
Practical introductions could range from new stores to new drinks (in some markets, $1 cups of coffee are already being tested, while other stores are peddling ultra-premium "fresh pressed" coffee). BusinessWeek canvassed a broad range of market analysts, branding experts, and innovation consultants to assess the potential elements of a new Starbucks game plan.
Refocus on the Experience
First and foremost: the stores. Almost all those surveyed agree with Schultz that the Starbucks experience has been significantly downgraded as a consequence of its rapid expansion. Starbucks once excelled at introducing the hip, neighborhood coffeehouse vibe into disparate markets. But as company executives shifted the focus to improving profitability, comfy couches were out; promotional music stands and racks of coffee-related knickknacks were in. "Starbucks really needs to refocus on the luxury coffee experience; the smells, the sounds," says Dean Crutchfield, a senior vice-president of marketing at Wolff Olins, a branding firm with offices in New York and London. "And they could mix up the retail presence to be less cookie-cutter, perhaps using a modular system of bars and furniture. A different store design could give different locales their own sense of richness."
Andrew Zolli, founder of the Brooklyn (N.Y.) innovation firm Z + Partners, agrees, noting the company needs to "embrace a radical localism." Zolli says while there are thousands of "local Starbucks, most stores aren't embedded in the local culture." Zolli continues that the company could improve bland stores by actively supporting local groups and encouraging more community events. And Thomas Pridham, senior vice-president of the San Diego-based Service & Support Professionals Assn., an industry trade group, thinks the company should make more of its existing support of numerous fair trade and charity programs.
On Jan. 30, Schultz, who oversaw the hip chain's transformation into an organization with some 15,000 cafés worldwide, did confirm the company would respond to falling customer visits in the U.S. by opening fewer new shops this year and closing 100 unspecified, underperforming locations. That means around three stores will open every day this year—last year it was five. Executives also forecast downbeat annual profits below analyst expectations, saying they would stop giving same-store sales numbers for the rest of 2008 and halt annual earnings forecasts in 2009 in an effort to insulate Starbucks' stock price as growth continues to slow.
Crowded Playing Field
Schultz and Co. also face a different market in 2008. Whereas Starbucks, nearly unchallenged, nurtured the nascent U.S. coffee-chain culture back in the 1980s, introducing the world to such cultural oddities as the nonfat, extra-whip caramel mocha latte, the coffee environment is cluttered now. Competitors such as McDonald's (MCD) and Dunkin' Donuts have cut into Starbucks' urbane customer base with their own lines of posh coffees. And the softening U.S. economy could well discourage consumers from buying $4 lattes.
Morningstar (MORN) stock analyst John Owens says the company should look to McDonald's as a template, not just a threat. "McDonald's went through a similar process five years ago," he says. "They've learned to get better, not just bigger." Just as McDonald's took its eyes off the fries, Starbucks has taken its eyes off the coffee, he adds. Owens believes Starbucks, just as McDonald's has done, should simplify its menu and redesign its locations.
For his part, Crutchfield says simply, "It's the coffee, stupid." And Rinat Aruh, a principal at Aruliden, a New York brand strategy and design firm, warns the biggest threat to Starbucks' brand is a decline in the quality of the company's coffee. "One-dollar coffee will not save them," she says. "They need to reinforce the message that the product is getting better…to grow what's in the box, not the number of boxes."
Slick Doesn't Click
Other companies that have endured growth-related crises, including Boeing (BA) and Xerox (XRX), based turnaround plans on connecting directly with their customers. Pridham notes Starbucks could refine a strategy for realigning stores according to customer expectations, not only regionally, but even throughout the day—by catering to early morning coffee drinkers and then also to mid-morning consumers and, later, those enjoying an afternoon break.
Much has been made of how high-tech Starbucks' stores have become, with flat-screen TVs often adorning walls, pumping out slickly styled information on the music being played (much of which is represented by the company's own record label, which now represents top-tier performers such as Paul McCartney and Madonna). The company also recently announced a deal to provide AT&T (T) subscribers with free Wi-Fi Internet in all its locations, replacing an existing deal with T-Mobile.
Back-to-Basics Microstores
But Brian Collins, chief creative officer of New York's Collins design research firm, thinks "technology seems underleveraged at Starbucks." Collins says the company could better use its digital resources to learn the tastes of regular customers. "Somebody call Facebook," he jokes, suggesting the company should create social networking tools to foster communities and facilitate social interaction at individual Starbucks stores.
Others, however, remain adamant that it's the coffee, not the technology, that will see Starbucks through. Geoff Vuleta, CEO of New York innovation consultancy Fahrenheit 212, says he has a radical solution that will solve the chain's problems even as it soothes Wall Street's jangled nerves: Open a chain of microstores devoted solely to making coffee. "No travel cups, no music, no machines, just amazing beans and a narrow range of the best-in-the-world coffee drinks," he envisions. Such microstores, he says, could hone the Starbucks experience—and result in a smaller, less costly footprint than regular stores which change at a slower pace. Jeneanne Rae, president of the Alexandria (Va.) service innovation consultancy Peer Insight, agrees, saying, "They can't move away from the essence of the brand; they have to focus on getting back to the basics."
For now, all eyes are on Schultz and the company's upcoming March announcements. And, it's likely some or even all of these suggestions may make it into the final playbook. After all, Schultz himself has been one of Starbucks' most vocal critics. And now he's back in the driver's seat.
Before it's here, it's on the Bloomberg Terminal.
LEARN MORE