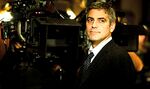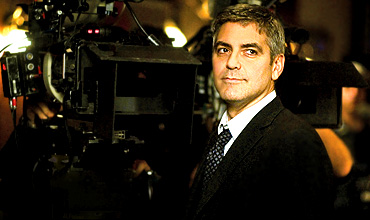 On their big night, Oscar winners often use their acceptance speeches to thank everyone from their parents to their nutritionists. But the odds are pretty good that no one will mention Roger Nulton or Joe Finnegan during the Feb. 24 ceremony.
Maybe they should. In the world of megamillion-dollar productions, the two Fireman's Fund Insurance executives have become unlikely Hollywood power players whose nods launch productions—and whose checkbooks often save them. This year the insurer covered Best Picture nominees Atonement and Michael Clayton, as well as 14 other films up for awards.
On Location
Most proceeded with only the usual on-set drama. But when a freak snowstorm struck the Morocco set of Charlie Wilson's War, Fireman's paid about $6 million to build another Afghan refugee camp, this one in Southern California, so the movie could be completed.
Few films need such a dramatic rescue. But as the average cost of making a major movie surpasses $65 million—and risks, from terrorism threats to rehab-prone actors, have multiplied—an insurance broker can be a producer's best friend. "An insurance policy is a security blanket for studio executives who are paid to worry that a film gets made," says veteran producer Marc Abraham. "No one is going to give you their money without it."
For the insurers, the business provides hefty margins, a way to diversify, plus a touch of glamour. Underwriters, whose premiums run as much as 2% of a film's budget, collected some $380 million from Hollywood productions in 2006, according to BusinessWeek estimates. Fireman's Fund, which started out in the 1920s insuring the face of the swashbuckling Douglas Fairbanks, has parlayed its experience and connections to great effect. It commands a 75% share of the market for big-budget productions. That has left others, such as Chubb Group (CB), to focus mostly on independent and foreign films.
Ledger Loss
Insurance agents often take on unusual roles, acting as actuaries, detectives, or human resources managers. Fireman's has hired former production folks who assess stunts for safety and animal trainers for competency. After they insured Into the Wild, Fireman's went on site in Alaska to see that any injured staffers could be airlifted to a hospital. They checked out the many overseas locations for The Bourne Ultimatum to make sure film wouldn't be destroyed by airport X-ray machines. "We even read scripts," says Gene Williams, worldwide entertainment manager at Chubb. "It's easy. You just skip all the dialogue and figure out how close a star is standing to something that's gonna explode."
No actor is uninsurable. But the cost of covering someone like Lindsay Lohan increases with every trip to rehab. "Our job is to package the risk," says Brian M. Kingman of insurance brokerage Aon/Albert G. Ruben. Kingman is considered one of Hollywood's top brokers: His name has appeared on the rolling credits at the end of 18 films, including Monster's Ball. He has structured deals that require troubled actors to put part of their salaries in escrow, take weekly drug tests, and even have a "companion 24/7 during production."
Still, there is no accounting for every human tragedy. Heath Ledger was on a break from filming The Imaginarium of Doctor Parnassus when he died in January. New actors have been hired, and production will eventually resume. Even so, the costs of shutting down and then restarting the $30 million project will be considerable. Joanne Camacho, the agent who sold the policy, says the insurers, which include Lloyd's of London, "are looking at a very large loss."
Before it's here, it's on the Bloomberg Terminal.
LEARN MORE