HP's International Appeal
The tech giant delivered better-than-expected results as growth in China, India, and elsewhere could offset any impact of a U.S. slowdown
Louise Lee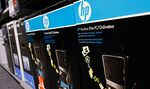 Blame it on Rio. And Moscow, Delhi, and Beijing. That's how Hewlett-Packard helped explain financial results that beat analysts' expectations. Growth in such markets as Brazil, Russia, India, and China is helping HP shrug off the effects of a slowdown in the U.S. and prompted the company to raise its sales forecast for the rest of the year.
Shares rallied in extended trading on signs that HP (HPQ) Chief Executive Mark Hurd is delivering the results investors want. HP, the world's largest technology company, said it expects revenue for the fiscal year that ends in October to be $113.5 billion to $114 billion, from a previous estimate of $111.5 billion. In the most recent fiscal year, HP posted revenues of $104.3 billion. "We had balanced growth and profitability across all regions and gained share in key market segments," Hurd said during a conference call with analysts. He said the company would also benefit from efforts to trim expenses. "We expect to remove significantly more cost this year than we did last year," Hurd said.
PC Model
The comments and forecast assuaged concerns that an economic slowdown in the U.S. will curb demand for computers and printers, and were a welcome contrast with results from other tech bellwethers, including Cisco (CSCO) and Apple (AAPL), which recently projected slower-than-expected revenue growth.
HP stock rose 5%, to $46.15, after the company released results for the quarter that ended Jan. 31. Net income rose 38%, to $2.1 billion, as revenue rose 13%, to $28.5 billion. Operating margin, a yardstick of profitability, widened 1.9 points, to 9.2%.
Of all of HP's businesses, the PC unit posted the strongest sales growth rate of 24%, to $10.8 billion. Still, the pace is down from a 30% rate of the previous quarter. Executives admitted that HP doesn't expect this year's revenue growth in its PC business, which is largely driven by laptop sales, to match the breakneck rate of last year and is adjusting its costs accordingly. "It's important to not get a business model built on those kinds of numbers," Hurd said.
Dell Effect
As in past quarters, the majority of HP's revenue came from outside the U.S., a fact that could help shield HP from what many forecasters say will be a domestic recession. In the most recent period, 69% of total revenue came from outside the U.S. HP's revenue from the Asia Pacific region, for instance, grew 22% from a year ago. In the four highest-profile emerging markets—Brazil, Russia, India, and China—combined revenue jumped 35%.
Regardless of HP's upbeat forecast, the Palo Alto (Calif.) company is still facing a range of potential stumbling blocks. For starters, the macroeconomic picture is threatening to squeeze corporate technology spending. Earlier in February, Forrester Research (FORR) lowered its outlook for 2008 U.S. technology spending, projecting that U.S. tech purchases will rise by about 2.8%, down from an earlier projection of 4.6%. Forrester is predicting tech spending globally will grow 6%, down from a previous forecast of 9%. The outlook for consumer spending, too, is shaky. Indeed, Hurd in the conference call noted that "at the end of the [most recent] quarter, we saw some more caution in the consumer segment than what we've seen in the past."
Some analysts have also said that chief rival Dell's (DELL) recent moves to increase retail distribution and improve product design could chip away at HP's PC sales this year. Dell is expected to report quarterly results Feb. 28.
HP's Soft(ware) Side
Some analysts were concerned by a slowdown in HP's printing business, which posted a total increase in unit shipments of just 1%, including a 2% decline in consumer printers. Analyst Shebly Seyrafi of Caris & Co. predicts that this year, the total increase in unit shipments will be "in the single digits," compared with an 11% rise last year. The slowing "is a red flag," says Seyrafi, since sales of highly profitable ink and toner are so closely associated with printer sales. HP notes that it's increasingly emphasizing selling high-end commercial printers, each of which consumes far more ink than a single conventional printer, a move that may help compensate for the slowing growth rate in the total number of printers sold.
HP's services business grew 11%, to $4.4 billion, while its software unit also increased 11%, to $666 million. Indeed, HP's financial performance is increasingly dependent on its ability to sell high-margin software and services, areas that are newer to the company than PCs, printers, and other hardware.
But HP's skills in selling software and services aren't as developed as its strength in hardware, some say. "It takes a different kind of salesforce," says David Cearley, vice-president at research firm Gartner (IT). "As HP moves to selling more (nonhardware products), it'll need a retraining of its salesforce, and that'll be a major undertaking for HP."
At least for now, gains in overseas markets may ensure a smooth transition.