Boomerang CEOs
More entrepreneurs are coming out of retirement to help run their children's businesses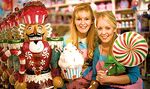 Steve Bernard figured he had cashed in all his chips—that is, Cape Cod Potato Chips, the company he'd founded, sold to Anheuser-Busch (BUD), and repurchased after the brewer shuttered its snack-food business. Along the way he'd also started Chatham Village Foods, a maker of fancy salad croutons. In 1999, Bernard, then 60, sold both companies for good. "I thought, all right, I'm free at last," he says. Bernard spent the next few years in Florida and on the Cape, happily paring his golf handicap.
Then his daughter, Nicole, called with a request. Nicole, who had worked at both of her father's operations, told him she wanted to start an organic-snack company—with him as her partner. Steve's first reaction was to say no. He assumed her business would have a lot of relatives on staff, as his startups had, and he wasn't sure she understood what she was getting into. "I don't think people have any idea how difficult it is to work and stay close as a family," he says. "When you throw in the financial pressure and problems of a startup, it's just incredibly hard."
But Nicole, 34, persisted, and in 2003 they launched Late July, the 15-person, $12 million maker of organic crackers and sandwich cookies in flavors including peanut butter and vanilla bean with green tea.
No one can say for sure how many veteran entrepreneurs have started companies with their kids, but family business counselors expect this sort of enterprise to grow more popular. Today's young adults are comfortable having their parents as mentors, coaches, and advocates throughout their lives. As for their parents, Lloyd Shefsky, co-director of the Center for Family Enterprises at the Kellogg School of Management, points to all the folks reinventing themselves in their 50s and 60s. "More people are starting businesses at this age," says Shefsky, "and if you want to come out of retirement, this is one way to do it." Many entrepreneurs, too, thrive on the startup phase and lose interest as a business matures. A partnership in which they pitch in during the hectic early days and pare back while their child takes over can be perfect for both.
But transforming a parent-child dynamic into a business partnership poses emotional and practical questions, from how to address one another in front of clients to who makes decisions when you disagree. The occasional dramatic flareup seems inevitable. Running Late July with her father has been like "the Steve Bernard MBA program," Nicole says, which is what she'd hoped at the start. Still, her father admits the transition to business partners was a little rocky. "I love that I'm able to work with Nicole and we're getting to the point where things are starting to smooth out," he says. "But there have been times when we've wanted to kill each other."
Every family and business is different, so there's no right way to address such concerns. What matters, says Shefsky, is that communication be fluid and frank—often a challenge when family is involved. Both partners must aim to agree on major issues such as mission, responsibilities, and exit strategy.
MONEY TALKS
Given Mom or Dad's prior success, chances are the parent has startup capital or access to credit that the younger partner lacks. Before launching, talk about this financial inequality and its implications for control and responsibility. Some parents think putting up the money gives them additional rights. "They feel the buck stops with them, and if it doesn't work they can pull out and walk away," says Ira Bryck, director of the Family Business Center at the University of Massachusetts at Amherst.
Such has been the model at Petlane, a $500,000, six-person company in Concord, Calif., founded by Tara Nemeth, 32, and her mother, Lane Nemeth, 60. Lane started her first company, Discovery Toys, when she couldn't find worthwhile educational playthings for Tara. She sold it to Avon in 1997. Her daughter inspired Petlane as well.
Five years ago, Tara bought a puppy, and Lane saw an opportunity to develop safe and healthful pet products and sell them via Tupperware (TUP)-style sales representatives, the way Discovery had sold toys. Tara was in graduate school studying psychology, and abandoned her search for a job. The two founded Petlane in 2004.
Theirs is clearly a mentor-protégé relationship. Lane brings money, knowledge, and experience, while Tara contributes mainly a willingness to learn. "If we have a disagreement we can't resolve, I'm the CEO and I have the final say," Lane says. Tara rotates from job to job, learning all aspects of running a business, from inventory management to bookkeeping, and figuring out what she does best. Currently she's director of sales: Her background in psychology makes her an adept coach of new reps. She's also the company's product guru and its face at trade shows. Tara says of her mother: "She gives me room to make decisions and run with them but will help me when I need it. I've never had that balance before."
Other parents expect their young partners to ante up at least some startup capital. At Late July, Steve told Nicole that although he'd contribute most of the funds, she would have to "put in to the point where she can't put in any more." Says Steve: "I wanted to make sure her interest level was where it should be and that she saw it as a real endeavor." The financial structure has helped them forge a partnership based on consensus decision-making. Steve calls his daughter Nicky, even at work, where she refers to him as Dad. But they both admit to being strong-willed and competitive. A situation in which her opinions carried less weight or where both didn't feel free to go at each other toe to toe probably wouldn't have worked. "In my personal life I always defer to him. At work I don't," says Nicole. "He is CEO and I'm president, and if I feel strongly about something I will fight for it, and so will he."
MOM'S NOT ALWAYS RIGHT
Kicking in cash is one way for a child to gain equal footing. Having special knowledge is another. That's how it works for Sondra and Allyson Ames, founders of Wonderland Bakery, a $1 million Newport Beach (Calif.) novelty retail bakery chain with 22 employees. Allyson, who was gleaning tips from the Food Network while her schoolmates were still watching cartoons, went from high school to culinary school, where she dreamed up an elaborately themed retail bakery—think Willy Wonka meets Alice in Wonderland—that would sell bright-colored confections along with gifts such as baking sets and aprons. The 22-year-old asked her mother, who earlier had founded and sold Global Exchange Network, a business-to-business bartering service, to help turn the imaginary store into a company.
Sondra, 53, borrowed against her house to raise startup capital. But Allyson's creations, from cupcakes topped with candy martini glasses to Manolo Blahnik shoe cookies, make the business special. So the two have a partnership in which Sondra, as CEO, handles functions such as hiring, training, and lease agreements, while Allyson rules the kitchen as president and executive chef.
Making the move from mother and daughter to partners was challenging nonetheless. "At the beginning it was difficult to have my mom tell me what to do in a business environment," says Allyson. "We had to develop two different relationships, the professional relationship and the fun one." And Sondra had never had a partner before and found working together to be harder than she expected. "We butted heads a few times at the start because we both wanted to be in charge," she says.
Mom finally loosened her grip when she saw she didn't always know best. Bottom-line-oriented by nature, Sondra typically looked for moves to save a few dollars. But she didn't understand how a professional kitchen works, and some of her decisions backfired. She purchased lemon flavoring in quantities that the business would never be able to use, and over Allyson's objections insisted on buying a $5,500 dough-rolling machine.
The device turned out to be a temperamental space hog that took more time to roll dough than Allyson needed to do the job by hand. Allyson resumed her low-tech ways, and they sold the machine at a $1,000 loss.
From that point on, Allyson demanded that Sondra respect her expertise. "She had to get used to not having the final say about everything," says Allyson. Sondra agreed, and they set a new rule: Any purchases over $1,000 must be approved by both. They codified their professional relationship, too. At work, Allyson calls her mother by her first name. They have a ten-minute chat by phone or in person every morning and touch base again in the evening. Each takes the lead in the part of the business where she's stronger, but only the smallest and most routine decisions are made unilaterally.
Dual-generation companies must also have a plan for managing emotional eruptions. When the Ames women feel a confrontation looming, they'll wait to hash the matter out until employees aren't around. The Bernards are used to boisterous dealings and expect their staff (which includes relatives) to roll with the tide. But they will put an issue on hold for a few days if tempers get too high.
AGE-OLD ISSUES
As with any startup, the founders in a family business should plan for the unexpected—say, if sales grow faster or slower than anticipated or if a buyout offer materializes. They must also plan for the time when one party wants to leave the company. Parent-child businesses have an extra layer of complexity because the partners are at different stages of life, with widely divergent lifestyles and financial needs.
Those disparities are apt to grow with time, notes Bryck. A parent itching to do something new at 60 might not feel so comfortable with financial risk ten years later. And children at 50 are likely to have different desires than 40-year-olds, perhaps wanting to take charge once and for all or bring their own kids into the business. The reverse can happen, too: A parent who had intended to step aside might have a hard time leaving, or a child who thought running a business would be a lifetime passion might change his mind after starting a family. Bryck suggests agreeing on an exit strategy and then figuring out what to do in case of an unexpected illness or problem. His favored approach is for the child to gradually buy out the parent. "This way the parent is covered and the kid is free to do what he wants with the business," he says.
At Wonderland Bakery, Allyson's youth has always been a factor in the company's long-term planning. Sondra worries her daughter will regret trading the social and educational pursuits of youth for a baker's long hours. Indeed, while Allyson calls the bakery her baby, she can tick off other things she'd like to do in her 20s, like traveling or furthering her culinary training at Le Cordon Bleu in Paris. So the two have settled on a way to let each of them either wind down or stay fully engaged. Plan A, says Sondra, is for the pair to work really hard for five years, then sell part of the business. Both would then withdraw from daily operations while staying involved in some manner, perhaps with Allyson as spokesperson or executive chef and Sondra as a consultant on branded products. But there's also a Plan B: a buyout agreement if mother or daughter wants to keep running the company after the other is ready to ease off.
The Bernards don't have that sort of formal arrangement at Late July, but they have discussed the future. At minimum, they know they want to keep the business in the family. "My plan would be to step back eventually and pick and choose what I do," says Steve. "But Nicky would like to continue growing the company. If she wants to buy me out over time, I wouldn't have a problem with that." The Nemeths might face a tougher transition. Neither mother nor daughter can imagine Petlane without Lane. "My mother will retire when she's dead," Tara says. Both say Lane will take an advisory role in 10 or 15 years, when Tara becomes CEO. Whether Lane will want to stay away from day-to-day operations is another question. "I cashed out once, and it was not very fulfilling," says Lane. "It's more fun to run things." And she adds frankly: "I haven't thought at all about how the money would work." She'll only allow that, if she does trade in chew toys for golf clubs someday, the two will arrange a buyout or take the company public. "I'm just confident we'll work it out," she says. Lane's confidence in the future may reflect no more than her best intentions. But her faith in Tara is the kind you can have only in a partner you've raised from a pup.
Back to BWSmallBiz February/March 2008 Table of Contents
Before it's here, it's on the Bloomberg Terminal.
LEARN MORE