Beat the Clock
E-mails, faxes, phone calls, oh my. Here's how to get it all done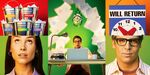 You arrive at your office at 9 a.m., flip on your computer, and instead of writing an overdue client proposal as you'd planned, you start answering e-mails. The phone rings, and then your sales chief knocks on your door looking for help with a personnel issue. You check the clock as she leaves your office: Noon. The client proposal is still only in your head, and you have a lunch in 15 minutes. How, you wonder, does anyone — or does anyone? — get everything finished?
With so many competing demands on your time, you likely spend most days doing battle with the clock. "Few people have a system to deal with the increase in variety and velocity of information," says Dan Markovitz, president of productivity consulting firm TimeBack Management in Corte Madera, Calif. The to-do lists you scribble won't help much, says Markovitz, because they don't rank tasks in order of priority. You may think you're getting it under control by becoming a master multitasker, but that habit actually may hinder your progress. It can take up to 50% more time to complete tasks when you switch between them than to complete one thing at a time, according to a study in the Journal of Experimental Psychology.
Thankfully, there are ways to tame the beast. Managing your time comes down to organizing and planning, including figuring out how you will handle those inevitable, pesky interruptions. Start by getting your desk and office in order—for good. Next, identify the different roles you play at work and the tasks they involve—information that will make it possible to plan your day realistically. The effort is worth it, says Elaine Brodsky, co-founder and president of Citistorage, a $25 million archival storage and record retrieval company in Brooklyn, N.Y. "I used to do a bunch of things at once, but had trouble paying attention to anything," says Brodsky. "Even though it was really difficult, I've cleaned off my desk, gotten rid of my Post-its, and bunched tasks together like returning all my phone calls and e-mails at one time."
DISCARD, DELEGATE, DO...
Productivity experts offer a strategy for the clutter addicts that seek their help: the D system. It's a series of steps to prioritize your tasks, says Laura Stack, president of Productivity Pro, a consulting firm in Highlands Ranch, Colo., specializing in productivity improvement. Stack suggests that every document and e-mail you receive should be discarded, delegated, done, dated (when you will do it), drawered (immediately filed), or deterred (from returning to you again and again). The goal is to handle each piece of paper or e-mail only once. "Be more decisive and stop shuffling paper," says Stack.
Rob Huber Jr., president of AchieveInternet, needs to be organized to manage his $3 million Web site development company, which has 30 employees in offices in New York and San Diego. To conquer the inflow of paper, Huber has created a filing system that has folders for people, including employees and clients, and topics related to the business. His project management files are divided into current work and completed work; accounting files are subdivided into invoices and bills. To handle e-mail, Huber has created digital files that match the paper ones. And he makes sure to purge the excess regularly. "Every other week, I clean out my e-mail and bring my in-box down to less than 10 messages," he says.
Just make sure your system is easy enough to follow. Paul Finkel, president of WEA Consulting, a $2 million, 13-employee human resources consulting company in San Rafael, Calif., used to rely on a calendar, a PDA, and a notebook to keep track of his daily tasks. But making sure his tools were synchronized was a waste of time. Now Finkel keeps his schedule only on a PDA.
Once you can see your desk again, you need to figure out just where your time is going. "Time estimating is the No.1 gateway to time management," says Julie Morgenstern, president of Julie Morgenstern Enterprises, a corporate productivity consultant in New York.
Create a time budget by determining what tasks you do daily, weekly, and monthly, and how much time it generally takes to complete these tasks. You can hurry through this step and guess, but you may be surprised at how much time some duties are eating up. So for one week, record everything you do in a day and how long it takes. Make sure you include at least three responsibilities you usually put off, such as cleaning out your in-box or doing your travel expenses. Your budget will give you an idea of where you can save time—and help you plan so you don't feel that the clock has more power over your day than you do.
Make a daily plan by blocking out the time you need for everything you want to accomplish that day. Keep in mind which times of day you are most alert, and schedule tasks that require the most effort or concentration then. Entrepreneurs who have trouble pulling away from their e-mail should set aside times throughout the day to answer messages, for example, at 9 a.m., noon, and 4 p.m. These days, people expect instant responses, so manage clients' and employees' expectations as well. Huber divides a 12-hour workday into hours—the recommended length of a time block—and gives himself some leeway for completing each task. "I always block off more time than I need so I can deal with interruptions," he says.
Those interruptions consume an average of 2.1 hours—28% of a workday—according to a 2005 study by Basex, a technology research firm in New York. Once interrupted, it takes an average of 25 minutes to return to your original task. And in 15% of cases, people don't get back at all, says Jonathan Spira, chief analyst at Basex. Of course, you can't stop people from calling or knocking on your door, but you can limit the damage. Try giving employees a minute or two to say what is on their minds, and then decide on the spot whether to deal with the problem or arrange another time to handle it.
At Citistorage, Brodsky found herself constantly interrupted by employees and realized it was partly because the different divisions of her company weren't communicating. She began holding regular meetings for each division during which employees would brainstorm about troubleshooting issues such as delivery problems. They would then disseminate the solutions throughout the company.
And make sure to schedule some "uninterruptable" time each day. Close your door, send your telephone calls to voice mail, and ignore your e-mail. Although Huber leaves his office door open all day, he puts on headphones when he wants to signal to employees that he doesn't want to be disturbed. End each day by planning your tasks for the next day, and, say experts, leave the work in the office. That will force you to manage your workdays better and give you a needed break to recharge.
If you find yourself still stuck in chaos, consider calling in an expert. A group time management session, with follow-up meetings, runs about $150 to $450 per attendee, depending on the number of participants and the length of the seminar. Individual sessions, which usually include a couple of two-hour sessions and ongoing contact with your coach, start at around $1,200.
THE SAME PAGE
Applying the same system to your company can reveal wasted effort by employees, or office tasks that are taking more time than they are worth. A time management strategy that works for one person can be easily adopted throughout an entire organization. Huber, for example, posts his plan online using Google's (GOOG) calendar application, so all his employees can see it. And the staff does the same, so everyone knows which projects people are working on and when colleagues are available for meetings.
Brodsky had things under control, but when Citi-storage jumped to 80 employees from 60, she noticed that things weren't running as smoothly as they had been. "We were growing in workers, but not in productivity or profitability," she says. She hired Morgenstern's company, which held a one-day seminar to train Citistorage's 13 managers. During the seminar, which cost $1,950, the managers learned how to examine how their staff spent their time. Managers realized, for example, that the night shift employees weren't taking time to tell the day shift employees what had happened overnight. If a client had called at midnight asking about a box that hadn't been delivered and the night shift workers hadn't resolved the issue, day shift employees wouldn't know to follow up. "It was chaos," says Brodsky. The managers now hold brief daily meetings for members of each shift. Citi-storage's revenues leapt 22% last year. Says Brodsky: "I think better time management is partly responsible for that."
Back to BWSmallBiz February/March 2008 Table of Contents
Before it's here, it's on the Bloomberg Terminal.
LEARN MORE