Why Death Bonds Look So Frail
They may have a lot of allure for Goldman Sachs, but investors remain wary of exotic securities
Matthew Goldstein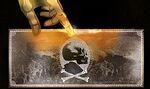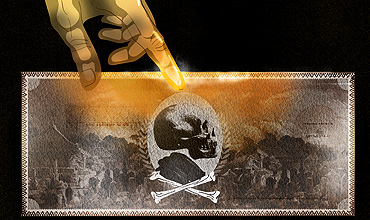 It's fashionable to think everything Goldman Sachs (GS) touches turns to gold. After all, the investment firm emerged relatively unscathed from the subprime crisis. So if any big bank can tame the rough-and-tumble world of life settlements—the business of buying and selling unwanted life insurance policies—it should be Goldman.
But so far, Goldman's adventure seems more Wild West than Wall Street. With subprime spooking the markets, its plans to bundle policies into securities known as death bonds have been set back. And now the bank is bumping up against firms using Goldman's name in marketing materials without permission.
So why do Goldman and other players like Bear Stearns (BSC), Deutsche Bank (DB), and Lehman Brothers (LEH) show no signs of backing down? Perhaps it's the demographics of the $15 billion industry. With baby boomers reaching their golden years, more are cashing out on life insurance policies they don't want. That creates plenty of supply and a chance for profits. "The numbers are too big to ignore," says Emmanuel Modu of rating agency A.M. Best.
The business model is straightforward. Policyholders, usually people over 65 holding multimillion-dollar plans, agree to sell their insurance to investors, often at a third of its value. The new owners pay the premiums and ultimately collect the death benefit. Those speculators are ghoulishly betting that the former policyholders will die sooner rather than later, creating an early payout and a tidy profit.
Goldman made its first major move into the industry in 2006 with a bid for Life Settlement Solutions, which specializes in buying unwanted life insurance policies. But the bank got cold feet after regulators sued a rival of the San Diego firm. After that, Goldman started from scratch, stockpiling life settlements through two new subsidiaries.
As a precursor to offering death bonds, Goldman in December launched a "mortality index" that tracks the life expectancy of 65-year-olds with policies. The index, which would allow investors to buy derivatives pegged to it, means they could hedge against the risks of people living longer than anticipated. That's a key tool for marketing these products to institutions and other buyers.
SPECULATIVE MARKET
With the index in place, analysts initially expected Goldman to create its first death bond early this year. But investors and credit-rating agencies have grown wary of any exotic security—even ones like these that purport to dampen risk since they don't move in step with stocks and bonds. So it could be another year before Goldman or any big bank starts selling them.
On top of that, Kissinger Financial Services (SMHG), Trinity Premium Finance, and Regency Premium Finance used the Goldman brand on marketing materials for life settlement products earlier this year. But Goldman spokesman Michael DuVally says the firm "has not, nor does it have plans to do business" with any of the companies. Kissinger and Trinity blame Regency for distributing the information. Regency did not return calls. All three have removed the Goldman logo from their literature.
Goldman's problems show what can happen when the Street rushes into a largely unregulated and speculative market. Skeptics fear investors may not appreciate the risks—a situation they liken to subprime bonds. For its part, Goldman is trying to bring more transparency to the business. It's developing a formalized market for trading life settlements with National Financial Partners (NFP) and Genworth Financial. The venture could rival a similar electronic platform launched last summer by Cantor Fitzgerald. "Goldman's influence is a positive one," says Patrick Duke, a principal with Chesapeake Financial Settlements. "It further legitimizes our market."
Before it's here, it's on the Bloomberg Terminal.
LEARN MORE