Sure, It's from AARP. But Is It a Good Deal?
Sure, It's from AARP. But Is It a Good Deal?
Anne Tergesen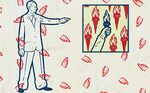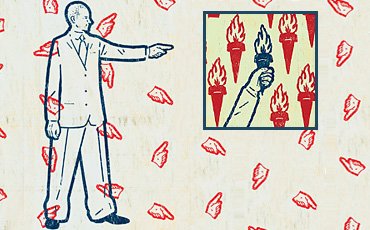 Few names are more closely associated with retirement than AARP. So Andrew Tignanelli, president of Financial Consulate, a Lutherville (Md.) financial-planning firm, figured the retirement products AARP offered were sure to be winners. But after comparing the nonprofit's new mutual funds and annuity, plus older life insurance offerings, with those of rivals, Tignanelli reached a surprising conclusion: "The majority of people can get a better deal elsewhere."
AARP is best known for its advocacy on behalf of those 50 and over. But AARP also has a thriving business licensing financial and health insurance products. AARP, through a for-profit subsidiary, teams up with companies including New York Life and UnitedHealth Group (UNH), which pay it a royalty on each sale—in some cases up to 3.7%. In 2006, the latest year for which figures are available, such royalties contributed about $400 million to AARP's $1 billion budget, or almost twice the income from member dues.
A big chunk of those revenues came from Medigap health-insurance policies, which cover expenses Medicare does not. This is an area where the association tends to offer bargains. Premiums for AARP-UnitedHealth policies are among the lowest in many states, according to a BusinessWeek analysis of rates filed most recently with state insurance departments for Plan F, a comprehensive Medigap policy. Among the 14 such policies offered in Connecticut, AARP's policy is second-cheapest. In New York, AARP's Plan F is generally the cheapest. In the Chicago area, its premiums are lower than some two-thirds of competitors.
AARP's retirement and estate-planning offerings are far less attractive. For those without serious health problems, its permanent life insurance, which pays heirs regardless of when the insured dies, and its term life insurance policies, which provide temporary coverage, charge high premiums when stacked up against those of rivals. AARP-branded mutual funds are twice as expensive as offerings from Vanguard. (Both use index funds.) And AARP's immediate annuity, which converts a lump-sum payment into guaranteed monthly income for life, generates a lower payment stream than an investor 75 or younger could get elsewhere. "Just because it says AARP doesn't mean it's a good deal," says Mark Maurer, vice-president of Low Load Insurance Services, a Tampa broker that advises fee-only financial planners looking for insurance products on behalf of clients.
RISKIER POOL
AARP says there's a good reason why its products are priced the way they are. Its program is designed in part to serve those who might otherwise be excluded from the market. Its life insurance policies, for example, ask for less health information than most others. That makes it easier for applicants in relatively poor health to get coverage, but makes for a riskier pool of policyholders, which raises premiums. Says Adam Sohn, an AARP spokesman: "We're not always the cheapest, but we feel we offer a higher-quality plan with elements that are not included in a lot of competitive plans."
An analysis by Low Load Insurance Services reveals that seniors in average or good health can find a better deal on life insurance outside of AARP as long as they have a medical exam. Consider the term life policy AARP co-brands with New York Life, which pays heirs up to $50,000 if the policyholder dies before age 80.
To get $50,000 in coverage, a 65-year-old man from Illinois would pay a monthly premium of $144. With a policy from Genworth Financial or Jackson National, he'd pay just over $70 a month. All prices assume the man gets "standard" rates, based on a health profile that may include problems like high cholesterol and high blood pressure. (Insurers have proprietary definitions of what's considered "standard," "preferred," "preferred plus," or below the standard grade.)
Even those unable to qualify for standard rates may do better with a different carrier. A 65-year-old with health issues that put him in the category below standard could get $50,000 of coverage through age 80 for about $105 a month with Jackson National. Yet, another notch lower and he would pay $138 a month. Plus, the fine print reveals that AARP's $144-a-month premium will rise, first on the man's 70th birthday and again on his 75th. The other insurers' rates aren't subject to increases for the policy's 15-year term. For a relatively healthy 65-year-old, AARP's permanent life insurance policy is also pricier than those of competitors. Its annuity payout, meanwhile, is lower.
What about a more straightforward product such as mutual funds? AARP lets investors pony up a minimum investment of just $100 for its life cycle portfolios, which combine stocks, bonds, and cash, using index funds. Similar Vanguard portfolios require a $3,000 initial investment and waive a $20 small-account fee for those who register online. AARP also offers free phone consultations with salaried reps trained to provide advice on topics including how much to save and which AARP funds to select.
Indexing is an approach AARP says it chose in part to keep fees down. But even with a low annual expense ratio of 0.5%, the funds still aren't as low-cost as Vanguard's LifeStrategy Funds, at 0.25% to 0.27% a year. "You're not getting any special deal," says Christopher Davis, a Morningstar (MORN) analyst. "You're paying twice as much as you [would] elsewhere."
Before it's here, it's on the Bloomberg Terminal.
LEARN MORE