Rio Tinto: Getting Tougher to Swallow
Rival BHP Billiton wants to take over the mining multinational, but better-than-expected second-half results mean Rio can still resist
Mark Scott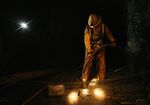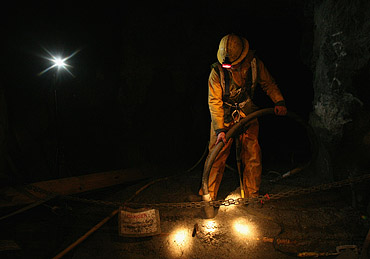 Will they or won't they agree to a takeover? That was the question on everyone's lips Feb. 13 as mining giant Rio Tinto (RTP) sought to quell speculation surrounding an unsolicited $147.4 billion merger bid from rival BHP Billiton (BHP), which would create one of the world's largest companies. The London-listed company's ability to resist takeover was strengthened by its better-than-expected results, which saw net income in the second half of 2007 rise 11% year-over-year to $4.06 billion.
The figures further cloud BHP's attempt to acquire the world's third-largest mining company. Only a week earlier (BusinessWeek.com, 2/6/08), BHP had reported its own earnings—including a 2.4% drop in net income, to $6.02 billion, over the same period. The divergence in fortunes comes as BHP has raised its bid 13% to woo Rio Tinto shareholders skeptical of the deal's benefits.
Now, any possible merger seems as far away as ever. Analysts reckon Rio's strong results, including revenues up 32%, to $29.70 billion, will pressure BHP to raise its bid again. At the same time, strong growth in Rio's core businesses, particularly iron ore and aluminum, helps management make a case to shareholders on the merits of remaining independent.
What More Can BHP Do?
"It's very difficult to see this deal happening," says Iain Armstrong, divisional director at London's Brewin Dolphin Securities (BRW.L). "The cockiness of Rio's management shows BHP is no way near to offering the right price."
Yet it's not clear how much more BHP can bring to the table. After already increasing its all-stock offer to 3.4 BHP shares for each Rio share—the equivalent of £54 ($106)—the market now expects BHP to be forced up to £60 ($117) per share. That's the price paid by China's largest aluminum marker, Chinalco (ACH), which teamed up with Alcoa (AA) on Feb. 1 to buy 12% of Rio Tinto (BusinessWeek.com, 1/2/08).
Any increase, though, would have its drawbacks. Under the current proposal, Rio shareholders would end up with 44% of the merged company, despite Rio providing only 33% of the combined earnings before taxes. But if BHP is forced to raise its bid, its own shareholders could end up with less than 50% of the combined company. Similarly a cash sweetener, which could add $15 billion to the price of the deal, would burden BHP with debt just as it looks to reduce costs by eliminating duplicate operations.
Doing Fine on Its Own
These complications mean the takeover is anything but a done deal. Rio Tinto's executives are certainly maintaining a tough demeanor. At the company's Feb. 13 earnings announcement, Chairman Paul Skinner and Chief Executive Tom Albanese rejected BHP's claims that the merged company would provide better returns for investors. "The [BHP] bid fails to recognize the business's value and prospects," Skinner said. Added Albanese, "BHP needs Rio Tinto more than Rio Tinto needs BHP."
A bit of executive bravado, perhaps, but Rio Tinto is indeed doing fine on its own. Profits from its iron ore business, which amounted to one-third of total earnings, rose 18% in 2007, to $2.25 billion on the back of continued high demand from emerging economies, particularly China. Analysts figure iron prices could rise another 40% to 60% this year, just as Rio Tinto undertakes a massive expansion in capacity that should boost output from about 145 million tons last year to more than 600 million within a few years.
"Rio Tinto has a huge amount of potential to increase iron ore production," says Charles Cooper, mining analyst at London's Evolution Securities. "There's definitely a lot of underlying strength in its mining portfolio, especially iron ore and aluminum assets."
Benefits of Marriage
Rio also plans a few other maneuvers to stave off BHP. The company has promised to increase shareholder dividends by at least 20% for both 2008 and 2009 after its 2007 dividend rose 31%, to $1.36 per share. If that doesn't win over undecided investors, Rio also has announced the sale of at least $15 billion of assets in the upcoming years, including $750 million for its Green Creek mine that the company sold to Hecla Mining (HL) of Idaho on Feb. 12.
Such moves still may not save Rio from BHP's clutches. The merged company would control almost 40% of the world's iron ore production and be the No. 1 supplier to commodity-hungry China. BHP and Rio also could save up to $3.7 billion by eliminating redundant costs—as well as maintain an upper hand over manufacturers in emerging markets during negotiations for long-term commodity contracts.
These benefits have yet to convince the Rio Tinto board. Indeed, the company's strong financial performance in 2007 has given the likes of Skinner and Albanese added incentive to reject the proposed merger. Yet with analysts expecting the takeover battle to rumble on well into 2008, Rio may have won this round only to lose the war eventually against its larger rival.
Before it's here, it's on the Bloomberg Terminal.
LEARN MORE