Expat Tax Fight Heats Up in Britain
Wealthy foreigners are irate over the British Treasury's ambitious tax plan. Many may leave, and take their assets and investments with them
Mark Scott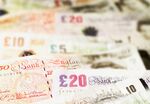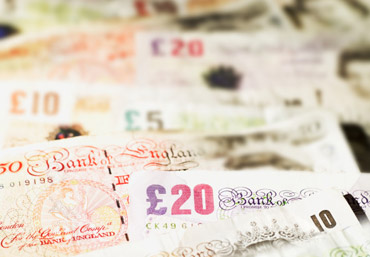 From the hedge funds of upmarket Belgravia to the investment banks of high-tech Canary Wharf, London has become one of the world's leading financial centers. But the city's standing is suddenly at risk as the British government pushes forward with plans to raise taxes on wealthy foreigners. If the new rules go through, billions of dollars in assets and investment could leave the country.
The uproar relates to so-called nondomiciled residents—foreign nationals who live in Britain, but are legally residents of another country. This distinction allows them to pay no local taxes on their non-British earnings or capital gains. Under the new proposals, first outlined in October, 2007 (BusinessWeek.com, 10/12/07), "non-doms" who have lived in Britain for at least seven of the last 10 years will either have to fork over an annual £30,000 ($58,500) after-tax payment for each person in their household—including possibly even children—or submit to paying regular British taxes on their worldwide earnings and assets.
Grounding High-Flying Residents
With the Mar. 12 deadline for the legislation fast approaching, cries of outrage from both the expat community and British business leaders are growing, as the true potential impact of the tax changes comes to light. The extra costs could lead to an exodus of foreign talent from Britain's workforce and curtail much needed investment just at a time when the domestic economy is coming under strain.
"By imposing these changes, the [British] Treasury risks driving many talented individuals out of the country," says John Cridland, deputy director-general of the Confederation of British Industry, a trade body. "Intentionally or otherwise, the government is sending out the signal that high-flying individuals and their families are no longer wanted here."
The proposed tax tightening was first dreamed up as a way to clamp down on private equity firms who used loopholes to circumvent paying too much in the way of taxes. And undoubtedly, it's a way to boost tax receipts for a government seeking to narrow its growing deficit. But there is also a political element to the issue, as the current Labour government seeks to steal thunder from the opposition Conservative party, which had first latched onto the populist idea.
Tax It and Lose It
The problem is, the benefit of the new tax scheme—which could raise an additional £650 million ($1.3 billion) to £800 million ($1.5 billion) for the government—may be far outweighed by its cost to the economy. Non-doms, it turns out, contribute mightily to the commonwealth: According to the London Society of Trust and Estate Practitioners (STEP), they spend $32.4 billion in Britain each year and have invested between $146.8 billion and $244.7 billion in local businesses. They also already pay about $14 billion in taxes to the Treasury.
Much credit for this influx of foreign wealth can be traced to the formerly lenient non-doms tax system, which was first put into effect in 1997 by then-Chancellor of the Exchequer, now Prime Minister, Gordon Brown. The innovative and welcoming rules prompted thousands of skilled professionals to flood into Britain, particularly in the financial-services sector, bringing with them know-how and bulging investment portfolios. The proposed changes in tax regulation, however, could put an end to that.
Distress Among Mid-Tier Workers
The tax system originally targeted high-profile foreigners, such as Indian steel magnate Lakshmi Mittal and Russian energy and mining oligarch Roman Abramovich, who are rumored to have saved millions in taxes by exploiting loopholes in Britain's tax code.
But what has caused growing outrage is that such billionaires make up only a small percentage of those who would be affected by the new scheme. Instead, the bulk of the new charges will be borne by the almost 116,000 mid-tier professional non-doms, who will be stretched to pay the annual fee or wealth taxes.
That's causing significant distress to British-based foreign workers, says Andrew Rodger, director at wealth management firm Stonehage in London, who adds the continued uncertainty surrounding the proposals is harming Britain's standing as a financial center. "The concern [among clients] is absolutely massive," he says. "Not everyone is a member of the super-rich and a lot of people are suddenly feeling on the edge."
Such discontent is echoed by the thousands of Americans working in Britain. According to a preliminary reading of IRS rules, neither the flat fee nor taxes paid on worldwide earnings and assets would be deductible from U.S. taxes. Instead, experts reckon U.S. authorities will view them as "voluntary payments," which means Americans would have to pay taxes twice on the same income and gains, once in Britain and again in the U.S.
Treasury Takes a Step Back
"It would be a double tax, as there's no relief for the £30,000 payment under U.S. tax law," says Kevin Nicholson, British head of entrepreneurs and private companies at PricewaterhouseCoopers. That could prompt widescale repatriation of skilled Americans back to the U.S. or to places such as Switzerland or Singapore.
Such concerns have put the British government on the defensive as politicians scramble to placate businesses irate over the proposed tax changes. On Feb. 12, the British Treasury took a step back by announcing it wouldn't force non-doms to disclose their worldwide income—a particularly important concession for foreigners using trusts in offshore tax havens to shield money from Britain's authorities. The move was seen as an attempt to calm business concerns, although a Treasury spokesperson said the annual flat-fee proposal would still be included in the legislation.
With a month to go before the government's plans are officially unveiled, experts believe there will be further horse-trading with the business community to limit the impact on Britain's economy. Economists certainly hope so, as investment from foreign nationals has been an important factor in the rise of London as a global financial center. By changing the tax code, British politicians are exposing the city to increased risk at a time when economic stability is needed more than ever.
Before it's here, it's on the Bloomberg Terminal.
LEARN MORE