Breaking AOL in Two
Time Warner's plan to separate AOL's free, ad-supported portal from its dial-up business could lead to closer ties with Google
Tom Lowry and Catherine Holahan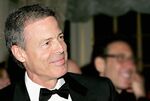 Time Warner (TWX) CEO Jeff Bewkes has finally begun to exorcise the demons of Jan. 10, 2000. That, of course, was the day that the Old Media behemoth announced it was selling itself to the high-flying Internet company America Online in a $164 billion combination, one of the costliest takeovers in corporate history.
Bewkes said during a Feb. 6 earnings conference call that he plans to bisect AOL, separating its moribund dial-up access business from its free, ad-supported portal. The move, the biggest structural change to AOL since it acquired Time Warner, will let AOL focus more fully on its faster-growth advertising business. It could also presage the sale of one or both pieces of AOL.
In a potentially more momentous implication, AOL could give Google just the ammo it needs in a battle for Web users made all the more intense by Microsoft's (MSFT) $44.6 billion bid for Yahoo! (YHOO). Google already owns 5% of AOL, and Bewkes didn't rule out the prospect of a deeper alliance between Google and AOL's portal business. Google "is our partner, and we are talking with them all the time," he said.
"Rich Content on AOL"
Google has the option on July 1 to register its AOL stake and take it public, a deadline that might put pressure on both sides to negotiate a larger partnership or even a sale, given the competitive pressure from the possibility of a combined Microsoft and Yahoo. "As for strategic options, it is simply always a good idea to align your businesses," Bewkes said. "In doing that, it provides the most advantaged position for any of our operations should they need to make some kind of arrangement with other companies."
Since Microsoft announced its bid for Yahoo (BusinessWeek, 2/2/08) on Feb. 1, the prevailing wisdom has held that among the big Internet players, AOL would be hurt the most by the combination, and that Google would have no interest in buying AOL. But Microsoft-Yahoo would have 665 million worldwide monthly unique visitors, based on comScore (SCOR) data for December, surpassing Google's 588 million visitors. So from an audience perspective, Google could make good use of the 238 million worldwide visitors AOL had in December.
Another area where an AOL pairing would help Google is editorial content. Consider personal finance, where Yahoo and Microsoft would combine two already strong portals. In December, 2007, Yahoo Finance and MSN Money had a combined 24.2 million unique monthly visitors, according to comScore. AOL Money & Finance had a respectable 13.5 million visitors, but Google Finance was an also-ran with 782,000 visitors. "Google is very much a techie site, and AOL has more consumer-friendly editorial," says Shahid Khan, a partner at media consultancy IBB Consulting, who believes a Google-AOL tie-up makes great sense. "The rich content on AOL could help Google compete."
In addition, Google could benefit from AOL's ad-network technologies. Working in concert, the two companies could more effectively place and generate revenue from ads on sites across the Web. AOL would also give Google the upper hand with instant messaging, one of the main reasons people use AOL. Google already provides search capabilities to AOL users. Getting together would let Google more fully partake of the revenue generated by ads placed alongside those search results, which currently are divided between the two.
There's no question that Google, with its hoard of cash, would easily be able to afford AOL, which when separated from its dial-up business, could have a value ranging from $15 billion to $20 billion, say IBB's Khan.
Facing the Regulatory Obstacles
To be sure, a Google-AOL combination would face tall regulatory hurdles. U.S. regulators closely scrutinized Google's proposed acquisition of ad network DoubleClick amid concern the deal would give Google too large a slice of the online advertising market and provide it with too much information on consumers' Web surfing habits (BusinessWeek, 9/28/07). The European Union has yet to greenlight the deal.
Buying AOL would raise a similar set of questions. "Clearly there are significant antitrust, data collection, and privacy issues here," says Jeff Chester, executive director of the Center for Digital Democracy, a nonprofit group focused on preserving competition and privacy on the Web. "The question is, is the government going to draw a line in the silicon sand and say it is time to stop both Microsoft and Google from grabbing hold of the key means of monetization of digital media?" Regulators would have a harder time blocking Google-AOL if, as many experts expect, they clear Microsoft's Yahoo takeover.
Bewkes said the Microsoft-Yahoo deal underscores the value of Internet businesses such as AOL, often lost on Time Warner shareholders through the years. Spencer Wang, a Bear Stearns (BSC) analyst, says the Microsoft bid gives Bewkes the opportunity to flog AOL to potential buyers, specifically Google.
Dialing for an AOL Dial-Up Buyer
As for AOL's dial-up business, Time Warner presumably would look to sell it. But who would buy such a dinosaur? Starting in the summer of 2006, Bewkes spearheaded efforts to give up the subscription business at AOL and make it free. Still, even though subscriber counts have plummeted, AOL has 9.3 million subscribers. One possible interested party in AOL's dial-up business might be United Online (UNTD), a publicly traded company with similar businesses in NetZero and Juno. Earthlink (ELNK) is also considered a possible buyer, though the company is beset by financial woes. "They are not in a position to buy that business right now," says Sally Cohen, an analyst at Forrester Research (FORR).
In the CEO job for about a month, Bewkes didn't stop with AOL when it came to shaking up the status quo at Time Warner. During the call discussing fourth-quarter results, he said a team of executives would be evaluating whether to spin out more of Time Warner Cable (the float is currently 16%), but also said he wouldn't be opposed to looking at buying back the stake until the stock market takes a more favorable view of cable stocks. A decision is expected by the company's next earnings call in April, Bewkes said. Last quarter, profit from continuing operations fell to 28 cents a share from 43 cents a year earlier, when the company benefited from the sale of assets. Overall sales advanced 2% to $12.6 billion.
Bewkes was largely expected to make some kind of moves with AOL and Time Warner Cable, but his announcement that Time Warner would also consider restructuring costs at New Line Cinema, home to the successful Lord of the Rings franchise several years ago, came as a shock. The hint was that it could be merged into its other, larger more profitable studio, Warner Bros. He also said he would be reducing annual corporate expenses by 15%, or $50 million, including slashing 100 jobs.
As sweeping as the moves may be, investors appeared pleased, though not wowed. Time Warner stock gained 2% to $15.71 on Feb. 6.