Altria's Split: Where There's Smoke…
A Switzerland-based Philip Morris International will make it easier to pursue the hordes of smokers in lightly regulated global markets
Brian Hindo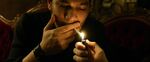 On Jan. 30, Louis Camilleri, chairman and chief executive of Altria Group (MO), is expected to lay out formal plans to split the tobacco giant's U.S. and foreign operations into two companies. It's classic spinoff logic: Altria will separate its slow-growth, big-dividend domestic tobacco business from its faster-growing international unit. Philip Morris International will be based in Switzerland, while the domestic Altria will close its New York headquarters and move to Richmond, Va. Both companies' shares are expected to trade on the New York Stock Exchange. Once the deal is official, the relevant question for both companies will remain the same: How can they keep growing in a world that increasingly frowns on its signature product?
Wall Street applauds the spinoff, which has been anticipated for some time. Philip Morris International, free from the marketing rules and legal clouds hanging over the U.S. tobacco market, should command a higher stock valuation. And it will be able to pursue new products that would be off-limits in the U.S. The domestic Altria, which will retain a $13 billion stake in brewer SABMiller (SAB.L), can use more of its cash to hike its already generous payout ratio—the ratio of dividends to earnings per share—to as high as 75%, suggests Deutsche Bank Securities (DB).
In the short term, most analysts consider Marlboro, with a 41% share of the U.S. cigarette market, a fairly recession-proof product. "It's pretty low on your list of things to cut back," says Esther Kwon, an equity analyst at Standard & Poor's. Cigarettes overwhelmingly accounted for Philip Morris USA's $18.4 billion in sales and $4.8 in operating income in 2006. (The company announces full-year results for 2007 on Jan. 30 as well.)
New Chews
Faced with slowly but steadily declining smoking rates in the U.S., though, Altria is looking beyond cigarettes for growth. Philip Morris USA has been testing what it calls "adjacency" products meant to lure smokers who'd rather kick the butts. Around Atlanta last fall, the company began test-marketing Marlboro-branded cans of dip, or chewing tobacco. And in Dallas and Indianapolis, Marlboro recently introduced its version of a Swedish no-spit chewing tobacco called "snus." Like Skoal Bandits, made by UST (UST), the tobacco comes in little pouches that go inside the lip. Unlike other dips, though, snus doesn't produce the same kind of saliva in the mouth, so it can be chewed without the need to spit constantly. It'll take a while, barring a major scale-building acquisition, for Marlboro-branded smokeless products to contribute meaningfully to Altria's bottom line, says Erik Bloomquist, an analyst at JPMorgan (JPM).
The uncertainties facing Altria in the U.S. have helped weigh down the stock price. Altria Group shares, which closed Tuesday at 76.12, command a forward price-earnings ratio of about 16; in contrast, Europe's Altadis, which makes Gauloises, sports a forward p-e of about 22. Post-spinoff, analysts see a higher valuation for an independent Philip Morris International, which in 2006 made $8.4 billion in operating income on $48 billion in sales. That would strengthen the new company's currency to make acquisitions.
Philip Morris International, which has a 15% market share outside the U.S., has already been doing deals, especially focused on cigarette brands in emerging markets such as Pakistan, Mexico, and Indonesia. That's crucial, since there are strong headwinds in many major developed markets. In 2006, for example, Marlboro lost 1.9 points of market share outside the U.S. The company cited weakness in historical smoking bastions Argentina, Germany, Spain, and Japan. There, as in many other countries, such as France and Ireland, stricter regulations, higher taxes, and shifting cultural mores have hurt tobacco, especially premium brands.
In the developing world, by contrast, cigarettes often are still a growth business. For example, Indonesian tobacco leader Sampoerna, which Philip Morris International acquired in 2005 for $5 billion, kicked in more than $600 million in operating earnings the next year. And consultant Euromonitor International expects smoking rates in Indonesia to climb 16% by 2011.
Looking to Asia
Among developing economies, of course, the big prize, clearly, is China, where smokers consume about 40% of the world's cigarettes. The prospect of a U.S.-style smoking ban taking hold in the Middle Kingdom seems risible to most tobacco observers (and anyone who's been there). But China has signed on to the World Health Organization's Framework Convention on Tobacco Control, whose participant nations agree to pursue tighter smoking regulations. As a result, according to Euromonitor, by 2009 warning labels must cover 30% of cigarette packages. And China's Health Ministry has tried to push through smoking bans in public places, though without much success.
With the global spotlight soon to bear down, Beijing has promised a smoke-free Olympics this summer. And earlier this month officials announced a citywide smoking ban in Beijing offices, hotels, and restaurants. So far, enforcement has been lax. "It will take time," says Hirohisa Shimura, a tobacco-industry analyst at UBS (UBS) in Tokyo. "Chinese people are well-known for their fondness for smoking. You can't change such national character easily."
Anti-tobacco activists know they face an uphill battle. "There are 350 million smokers in China—these people are not going to quit tomorrow," says Stella Bialous, a consultant to the World Health Organization. But, she adds, it's "huge progress for China even to discuss it."
Before it's here, it's on the Bloomberg Terminal.
LEARN MORE