Google's Big Mobile Move in Japan
The Internet search giant has made its second big wireless linkup in the country, this time with market leader NTT DoCoMo
Kenji Hall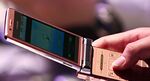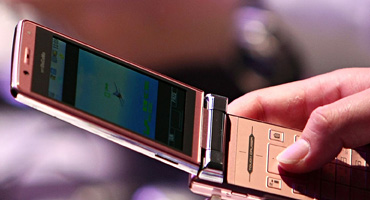 Google (GOOG) is on a roll in Japan. On Jan. 24, the 800-pound gorilla of Internet search joined NTT DoCoMo (DCM) onstage to announce plans to wed elements of Google's search technology and other online services with the No. 1 Japanese wireless operator's i-mode mobile Net service. The deal is the second major partnership with a carrier since the Mountain View (Calif.) company formally launched its Google Mobile services here with KDDI back in July, 2006.
By cozying up to the two carriers, which combined account for 80% of Japan's 100 million cell-phone users, Google improves its chances of being the leader in mobile search. Though not everyone in Japan has a handset that works on the fast third-generation, or 3G, wireless broadband airwaves, more than 70 million DoCoMo and KDDI subscribers do.
It's obvious Google's brain trust isn't just trying to rack up more search queries and e-mail traffic. Ultimately, they want a huge audience of cell-phone users they can target with online advertising relating to their searches. There's lots of earnings potential in that: Worldwide mobile-search ad revenues could top $1.1 billion by 2010, growing seventeenfold from around $63 million last year, according to researcher eMarketer's estimates.
Protecting the User Experience
And Japan will be a key early battleground. Consumers in Japan are just as likely to surf the Net from a cell phone while riding a train as they are from a PC on a desk at home. DoCoMo Executive Vice-President Kiyoyuki Tsujimura told journalists one of the goals of the tieup with Google was to boost DoCoMo's shared search-related ad revenues to $94 million "as soon as possible." (Executives from neither company would say how the bounty would be divvied up.)
Brace yourself for every e-mail, map, and Web page to be clogged with ads, right? Not so fast. Google takes a refreshingly noncommercial approach to developing new online services. Some, such as mobile Gmail, are still surprisingly ad-free—and are likely to stay that way for now. "There are no ads for [mobile] Gmail because it deteriorates the user experience to put ads in this small screen," says Takeshi Kishimoto, a Google product manager in Japan. "If this screen gets bigger and we find that ads actually improve the user experience—for instance, showing the related data or ads to help people find a restaurant—we will introduce the ads as part of the service."
That's not to say there won't be plenty of virtual real estate on Google search pages for ads. When DoCoMo subscribers search the Net, for instance, they will see ads sandwiched into a list of three types of results: Web sites optimized for DoCoMo's i-mode service, ordinary mobile Web sites, and sites that have to be opened using a special PC Net browser built into most Japanese handsets.
A History of Mobile Searches
One reason Google isn't in a hurry to monetize every single Web page is it's still learning how mobile search differs from PC-based search. Perfecting that could help the company unseat Yahoo! (YHOO) as Japan's Web search champ (according to Alexa.com). It could also give Google an advantage over other sites in Japan that offer mobile services—such as maps, blogs, and videos—where it currently trails the competition.
In Japan, Google collects an enormous amount of data on consumer behavior by monitoring the search habits of the vast pool of mobile Net users. "The value of being in Japan is the depth of available content that is formatted for mobile phones," says John Lagerling, who heads Google's strategic partner development in Tokyo. "That means we can study how users traverse the different types of content with a very good sample size."
Night of a Thousand Phones
To figure out what users want, Google does extensive testing with user experience groups—or UX, as they're called internally—before and after launching new services. Engineers analyze unusual spikes in traffic or tweak the placement of tabs and search boxes on Google pages and see whether users find what they're looking for or flail about aimlessly.
At times, it can offer surprising insights. Google engineers had assumed Japanese consumers relied on their mobile phones mostly when they were on the go. One night, in the summer of 2006, just weeks after Google's mobile services launched, they saw search traffic for a keyword spike sharply to unprecedented levels from 10:51 p.m. to 10:53 p.m. "We were wondering, was it spam? Was it a system error?" says Ken Tokusei, who heads the Google mobile team. "We asked KDDI. They found out that at the end of a TV drama program the broadcaster was giving away a ringtone of the theme song." The Google mobile team quickly revised their notions that cell phones were mainly being used to help people find things specific to certain locations.
Before it's here, it's on the Bloomberg Terminal.
LEARN MORE