Big Cities, Low Rents
As the mortgage market softens, the demand for rental properties is taking off. Where can you find the best deals?
by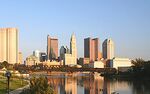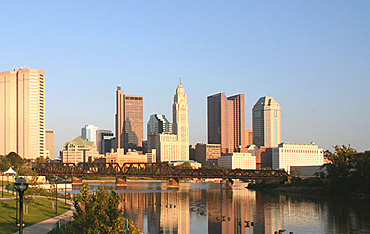 In a Manhattan apartment that costs $1,600 a month or more to rent, you'd be lucky to have a separate bedroom, a dishwasher, and a living room that fits a full couch.
Get a job transfer to Oklahoma City and a 1,228-square-foot three-bedroom apartment in a luxury development with its own clubhouse, hot tub, and swimming pool can be yours for only $989 a month.
"Renting is a very good value in Oklahoma," says Carmen Goodspeed, broker associate with Price Edwards in Oklahoma City. "It would be hard to find an apartment for $1,000 a month here. There just aren't that many."
It's unlikely that rent will drive New Yorkers to seek wide-open apartments in the Great Plains. But there are many large vibrant metro areas with jobs and plenty of action that don't require half a paycheck just to cover rent. Oklahoma topped the list of 20 large metros with populations of more than 1 million with the lowest rents, compiled for BusinessWeek.com by Manhattan-based real estate research firm Reis (REIS).
The average rent in the Houston metro area was just $745 for the fourth quarter of 2007; in the Phoenix area, it was $773; $728 in the Cleveland area; and $692 in the Cincinnati area. By comparison, New York City's average asking rent was $2,825; San Francisco's was $1,861, and Boston's was $1,675. Asking rents climbed about 9% in New York and nearly 10% in San Francisco from a year earlier, according to Reis. The 12-month rent increase for the metro areas on the lowest-rent list ranged from 2.4% in St. Louis to 5.7% in Salt Lake City.
Rent Is Relative
The nation's average asking rent was $1,027 in the fourth quarter of 2007, up 4.5% from a year earlier, according to Reis. Only about 31% of Americans rent, but that share could rise if sinking home prices and rising foreclosures make homeownership a more risky proposition.
"Clearly rentals have bounced back for a lot of reasons," says Rob Massey, vice president of industry development for Rentals.com, an online listings service. "The biggest single reason is that the for-sale markets have been way off from where they were.… There was a time when we were hearing stories of those who could not qualify to rent but could qualify to get a mortgage. Those days are gone."
People generally pay for location but "we're not all looking for the same thing," says Sam Chandan, chief economist for Reis. "There might be individuals where a more affordable city offers a better set of options."
And of course, rent is relative. A rent that seems reasonable in San Francisco, which has a median salary of $75,220, might seem insanely high in the Greenville (S.C.) metro area, which has a median salary of $39,601 and the second-lowest average rent in the country: $617.
"There are certainly some places where you will spend less of your income paying your rent," says Chris Stanley, a financial analyst with Reis. "In Oklahoma City, we see rents averaging $520 a month, as compared to Pittsburgh, where rents are over $800; the median income in the two cities is comparable."
Downturns and Upturns
Florida, Arizona, California, and Nevada, which were tremendously popular during the housing boom, are now facing the most severe downturns. But the housing slump has also hurt rentals in some of these markets because of real estate-related job losses and an oversupply of rental units.
In the Phoenix metro area, which ranked 20th on the list of metros with the lowest rents, traditional apartment landlords are competing for business with investors who are trying to fill the vacant condos they haven't been able to flip.
"In Phoenix you get the culture and lifestyle of the fifth-largest city in the United States," says Jim Hanley, president of Scottsdale (Ariz.)-based Rossmar & Graham Community Assn. Management, which is owned by FirstService (FSRV). "If they rent, not only will they get a great deal but if they sit by, eventually they can get into the housing market because it's going to come back."
Equity Residential (EQR), the largest publicly traded owner, operator, and developer of apartments in the U.S., has pulled out of the Midwest and Texas and is focusing on tighter markets such as New York City, Seattle, and San Francisco. But the company has stayed in Phoenix and has agreed to buy a new apartment building in Arizona because it expects that market to bounce back, says Fred Tuomi, president of the company's property management division.
"Qualifying standards…and underwriting standards have been raised" for mortgages, Tuomi says. "People will be back into renting and enjoying it. There's a lot to be said about renting a home in terms of convenience, flexibility, and services."
See BusinessWeek.com's slide show for the complete list of 20 cities with the lowest rents.
Before it's here, it's on the Bloomberg Terminal.
LEARN MORE