Uproar over Cloned Food? Copy That
The FDA has given a go-ahead to food from cloned animals, but consumer groups and some in Congress are likely to resist
Pallavi Gogoi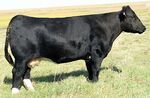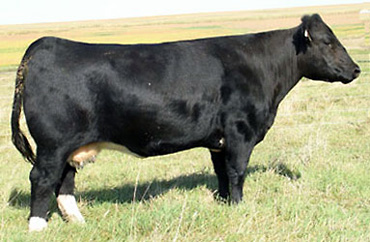 In the cattle world, Frye 602 is a beauty. All black with two white feet, 602 has literally been a cash cow for Rick Frye, who runs a breeding operation in Independence, Iowa. In her 12 years, she has produced calves that have sold for as much as $25,000 apiece. That's because many of her offspring have won major awards at shows, ranging from Championship Steer at the Tulsa State Fair to Reserve Champion in Kansas and at the San Antonio Livestock Show & Rodeo.
So it's no surprise Frye wanted to duplicate 602. He's paid $16,500 for her clone, which is expected to be born within the next couple of weeks. "She's one in a million and the investment might be cheap if you look at the potential returns," says Frye, who treats 602 like a celebrity, housing her in her own pen and feeding her with special rations.
Next-Gen to the Dinner Table
It might just turn out to be a great investment. On Jan. 15, the U.S. became the first country in the world to approve food from cloned animals. A report issued by the Food & Drug Administration (FDA), after seven years of studying data, found no evidence that food from clones is unsafe.
Other countries, like Australia and Argentina, could follow suit. And last week, the European Food Safety Authority issued a report saying it's "unlikely" there is any difference between the safety of food from clones and their progeny and that of food from conventionally bred animals.
However, that doesn't mean the market will suddenly be flooded with meat and milk from cloned animals. In fact, folks like Frye and the companies that have worked hardest to develop cloned animals, outfits with names such as ViaGen, Cyagra, and Trans Ova Genetics, will have their work cut out for them. That's because the uproar from food activists is likely to be deafening, as was apparent from the more than 30,000 public comments filed with the FDA last year on the issue.
Today there are fewer than 100 individual cloned cattle in existence in the U.S. Given that each of them costs a buyer upwards of $16,000, no one expects those animals to be sold as steaks. Clones are usually duplicates of superior animals that have already proved their ability to breed and produce higher-quality animals, similar to Frye 602. And just like 602, these clones are expected to pass on their higher-quality genetics to their progeny—whether it's premium meat or better-quality milk. And it is these next-generation offspring that will be sold in supermarkets.
Labeling at Issue
One consumer group, the Center for Food Safety, is planning to go to court. The group filed a legal petition in 2006 with the FDA that gave a litany of legal reasons as to why the cloned animals needed to be assessed not just as food, but with the same rigor as drugs, the key reason being they are produced unnaturally. "We will pursue the FDA's denial of our petition in court," says Joseph Mendelson, legal director at the Center for Food Safety.
Following the announcement of the government's final decision, Andrew Kimbrell, executive director of the Center for Food Safety, said, "[The] FDA based their decision on an incomplete and flawed review that relies on studies supplied by cloning companies that want to force cloning technology on American consumers. FDA's action has placed the interests of a handful of biotech firms above those of the public they are charged with protecting."
Congress is already working on legislation that could stall cloned foods from appearing on shelves. The appropriations bill that President George W. Bush signed in December recommended the FDA delay approval of food from cloned animals until there are more studies on the economic impact. The FDA decision to approve the sale of cloned food products could push Congress into an outright ban, say some experts. In December, the Senate approved a farm bill that has an amendment, sponsored by Senator Barbara Mikulski (D-Md.), to block the FDA from approving cloned foods. "Just because something has been created in a lab, doesn't mean we should have to eat it," said Senator Mikulski in a prepared statement. "If we discover a problem with cloned food after it is in our food supply and it's not labeled, the FDA won't be able to recall it like they did Vioxx."
In the past, the U.S. government has backed away from requiring labels on controversial new foods. That was the case in the early 1990s with genetically modified crops. But a cloned cow has different implications for consumers than a reengineered tomato—just the word "clone" carries heavy baggage. That's one reason cattle producers are hell-bent against putting language on food containers such as that suggested by Mikulski: "This product is from a cloned animal or its progeny." Breeders and other cattlemen think that would kill the business before it starts. "Studies reviewed by the FDA have already shown that they are safe, so labeling is out of the question," says Mark Walton, president of Austin (Tex.)-based ViaGen, a biotech company that produces cloned cattle, pigs, and other animals in its labs.
Further Down the Processing Chain
Food companies are highly sensitive to the implications of cloned foods. Several of them, including retail chain Whole Foods Market (WFMI), milk producer Dean Foods (DF), and ice-cream maker Ben & Jerry's, have said they won't accept food products from cloned animals. However, without labeling, those companies may find it difficult to prove that. So last month, ViaGen's Walton started a tracking program that will allow companies to identify whether cloned animals enter the food processing chain.
However, many experts believe that offspring produced from clones have already entered the food system. Meat producers who bought calves born from clones 18 months ago or longer may well have sold them to slaughterhouses already. "Not everyone is holding their breath for the FDA to approve, and if people believe that this meat isn't already in the market, they are clueless," says Donald Coover, a veterinarian with an embryo transfer facility in Galesburg, Kan., who has produced several clones at his facility.
Then there are concerns about the type of tests that federal officials have pursued. David Schubert, head of the Cellular Neurobiology Laboratory at the Salk Institute in San Diego, worries that the studies the FDA has reviewed look at very basic factors like fat and protein content in clones, rather than more complex things like the composition of fatty acids in meats or hormones in milk. "These factors have to be studied before giving a blanket clearance because if there are problems, you will never be able to track where it came from without labeling," says Schubert. In a commentary he wrote in the journal Nature last year, Schubert said that cloning will produce inbred animals and genetically similar populations.
Iowa cattle breeder Frye worries about how consumers will perceive all this. However, he also believes that if technology shows a better way to produce something, you have to embrace it. "In any business you have to be a step ahead, not a step behind," says Frye.
Before it's here, it's on the Bloomberg Terminal.
LEARN MORE