Jobs Are Going, Chemicals Linger
A suit in an old factory town against IBM over a once widely used solvent could spur cases elsewhere
Steve Hamm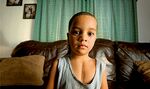 In Endicott, N.Y., an arch extending over East Main Street reads: "Home of the Square Deal." The sign harks back to the early 20th century when this Susquehanna River town was dominated by two paternalistic employers, Endicott Johnson Shoe, which is out of business, and IBM (IBM).
Big Blue is still there, but just barely. Its head count dwindled from a peak of 12,500 in 1984 to about 1,200 today. In this played-out factory town, IBM's legacy is growing more stained by the day. After contaminants leaked from an IBM plant decades ago and spread in groundwater beneath more than 400 homes, locals no longer felt they were getting a square deal from Big Blue.
It's a measure of their dissatisfaction that on Jan. 3 a group of seven law firms filed suits against IBM on behalf of 94 residents and business owners. As many as 900 more lawsuits are expected to follow. The plaintiffs claim to have suffered health or financial injuries as a result of odorless vapors from industrial solvents collecting in their homes, including the carcinogen trichloroethylene, commonly called TCE. A state study in 2006 showed higher-than-normal incidences of cancer and birth defects in houses above the polluted groundwater, but it didn't prove causation. In interviews with BusinessWeek, IBM denies culpability. The suits have "no basis in science or law," says a spokesperson.
Litigation could drag on for years, but the case already stands as a warning for communities and businesses elsewhere. During America's industrial heyday, TCE was a commonly used solvent for degreasing machinery. Only in recent years has the vaporous form of the chemical been recognized as a threat. It could be present in thousands of former industrial sites, where TCE vapors can pool under foundations and seep into basements.
The Environmental Protection Agency has concluded that such vapor pollution could be a problem in 852 of its Superfund cleanup sites. "We think this is a big issue that could affect communities' health," says Mary Mears, an EPA public outreach officer.
`ASK A LOT OF QUESTIONS'Understandably, passions run high in Endicott. "IBM came here, they had a great business, they ruined us, and they left," says an embittered Betty Havel, 53, a plaintiff in the case and a nurse at an area hospital. Kevin and Tiah Every knew nothing of TCE vapors when they moved to town and rented an apartment above the polluted groundwater six years ago. Their son, Deron, was born two years later with heart defects that have so far required two surgeries. For people living in old industrial towns, Tiah Every, who is also a plaintiff, offers this advice: "Ask a lot of questions before you move into a place."
By some measures, IBM hasn't shirked responsibility. It has conducted a massive groundwater cleanup in Endicott since 1979, when it reported a solvent spill at its electrical components factory. Solvent vapors were discovered in Endicott homes in 2002. Since then, under state orders, IBM says it has supplied ventilation systems to 458 homes. Also in 2002, IBM sold its Endicott property, but it still recycles computer parts there.
Views are mixed on whether the suits will prompt similar cases. "TCE is the new PCB," says Ellen Relkin, an attorney at Weitz & Luxenberg in New York, which is involved in the Endicott cases. PCBs, used in electrical gear, have spurred numerous successful suits. But David Bernick, an attorney who represents companies in environmental cases for the Chicago firm of Kirkland & Ellis, says there's no strong link between TCE vapors and health problems, which ought to discourage court claims.
Before it's here, it's on the Bloomberg Terminal.
LEARN MORE