Can the Economy Handle $100 Oil?
Oil markets start the new year with another historic high. Will triple digits spur a recession?
Moira Herbst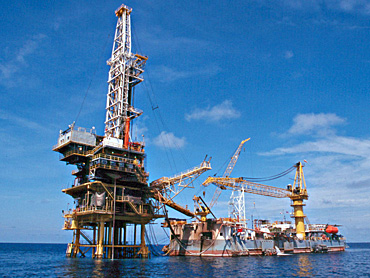 After flirting with $100 in the final months of 2007, crude oil prices wasted little time crossing that threshold in the new year. Light, sweet crude for February delivery breached the historic milestone of $100 a barrel on the New York Mercantile Exchange (NMX), just after noon on January 2. After retreating to close at $99.62, prices again hit $100 Jan. 3 after the government reported a steeper-than-expected drop in crude oil inventories.