Best Places to Raise Your Kids' Raises a Ruckus
Best Places to Raise Your Kids' Raises a Ruckus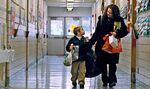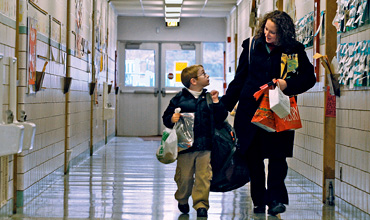 Few subjects, it seems, are of more passionate interest to our readers than how to raise their kids. After BusinessWeek.com posted its first annual Best Places to Raise Your Kids list in November, the reaction was fast and furious. The report, our most popular online story ever, garnered over 22 million page views and more than 500 reader responses. While some applauded our choices, others were appalled.
"I guess we're all supposed to pick up, saddle up the horses, and move out to Nebraska," reader John Sasko said—a reference to the 11 Nebraska hamlets, all with populations under 2,500, on the list. As Sasko and others pointed out, we didn't reward towns for ethnic diversity or for ample employment opportunities, factors that would favor more urban places. Indeed, most of the top 50 places are small towns in the Midwest.
To create the list, we teamed up with New York real estate researcher OnBoard, which tracks data on some 25,000 towns, suburbs, and other locales in the U.S. The firm winnowed the pool to 500 towns with the highest test scores and lowest crime rates. We then pared that list to the 50 that fared best in each of five categories (in order of weight): test scores and crime (equally weighted), cost of living, recreational and cultural activities, and number of schools.
Readers debated more than Nebraska, and the extended online conversation raised points we hadn't considered when determining what goes into a great place for parents and kids. Here's how the war of words went for the five towns that generated the most responses online.
1. Groesbeck, OH
Population: 7.207
Nearest city: Cincinnati (7 miles)
Median household income: $49,235
Top category: Number of schools
This unincorporated suburb of Cincinnati was tops on our list because it has superb schools and is less than a half-hour drive from attractions such as the Cincinnati Zoo and Kings Island amusement park. But some took issue with the town's lack of diversity. "Groesbeck is 92% white, which makes it a great place to raise white kids—not so much if you're a person of color," noted a reader with the handle "party is over in cincity," citing statistics from the 2000 U.S. Census.
While some credit for Groesbeck's top marks goes to nearby Saint James School—a private elementary school honored for the fourth time in 2007 by the No Child Left Behind Blue Ribbon Schools Program—one reader warned of what can be an inverse relationship between test scores and diversity. "Using No Child Left Behind rankings as criteria instantly wipes out any areas with a sizable new immigrant population (new to English equals lower reading scores)," said a reader going by the screen name NJL.
3. Deerfield, IL
Population: 18,420
Nearest city: Chicago (27 miles)
Median household income: $107,194
Top category: Recreational/cultural activities
Some readers raved about Western Springs and Deerfield, the affluent suburbs of Chicago that ranked Nos. 2 and 3. "Our neighbors are great, our schools are fantastic, we have plenty of green space, and we're only 20 minutes from all the cultural amenities of downtown Chicago. What's not to like?" said John Jeanneret.
Well, for some it's the cost of living. The Illinois towns we listed are "far too expensive for most median-income families to even afford a small condo," said Rose, adding that "property taxes can easily break $20,000 a year." And one Deerfield resident going by "ns" said "Chicagoland has the highest gas prices in the country." (In fact, gas prices in Chicago are lower, on average, than in cities such as New York and Los Angeles, according to AAA, though they are higher than the national average.)
5. Arapahoe, NE
Population: 1,028
Nearest city: Lincoln (192 miles)
Median household income: $28,500
Top category: Number of schools
Nebraska towns dominated our list largely because the cost of living is so low. An Arapahoe resident with the handle "Small towns rock" said a night at the movies costs her family of five $20. "
Small Midwest towns are much cheaper to live in, especially since a lot of the local attractions are community-owned," she said.
But there's a flip side, said reader DC: Parents are likely to have a much harder time earning a living. "Cities with low costs of living often have low wages, due to depressed job markets and high unemployment," DC said. And when kids grow up, they may face the same dilemma. "The lower economic conditions in Nebraska keep children from thinking they can do more," said a reader who raised children in New York before marrying into a Nebraska family. "From my experience, they either farm—a dying venture—or live off the state."
Not everyone agrees. "I couldn't have gotten a more solid childhood and education anywhere else," said JLS, an Arapahoe native. "I've gone on to travel the world and earn a six-figure salary working for the U.N."
8. Lackland Air Force Base, TX
Population: 7,123
Nearest city: San Antonio (12 miles)
Median household income: $32,250
Top category: Recreational/cultural activities
None of the towns we ranked would appeal to everyone, but Lackland does not even welcome everyone—it's restricted to families of Air Force personnel stationed at the base 12 miles outside San Antonio. Although readers such as Marty contended that the area surrounding the base "has a high rate of crime, dropouts, and teen pregnancy," parents on the base have the luxury of living in a gated community of sorts.
Brigadier General Darrell Jones, who raised his family in Lackland, said his son "could run around the base and we didn't worry about where he was as long as he was home for dinner." (Jones commented in a Lackland Air Force Base online newsletter, reacting to the BusinessWeek.com rankings.)
Reader Carla S. raised four children on base and said the base high school offers plenty of extracurricular activities. One son was part of a state-champion team in the U.S. Academic Decathlon for high schools. And Lackland parents take a more active role in their kids' lives, she said, since "youngsters who could not behave well jeopardized their parents' privilege to live on base."
35. Franklin, GA
Population: 902
Nearest city: Atlanta (65 miles)
Median household income: $19,125
Top category: Cost of Living
Many readers expressed a desire to raise their kids in a wholesome community in the country—but one with access to the schools, attractions, and job opportunities of the city. Franklin, about an hour outside Atlanta and strong in the criteria we used, looks like one such "Goldilocks" town. Reader MC, who grew up and spent 30 years in Franklin, proclaimed: "We have the best of both worlds here—30 minutes to an hour's drive from any type of cultural entertainment, and I know almost all of my neighbors and can call them by name."
Others were shocked Franklin made the list. "The median income being $19,000 says it all. It is an impoverished rural area with a depressed economy," said LY. Added JBW: "Check out the obesity rate. The number of trailers. The absolute lack of any economic development."
Before it's here, it's on the Bloomberg Terminal.
LEARN MORE