Wall Street: Cutting Through the Confusion
With uncertainty gripping the market, here's what investors need to know about earnings, the economy, credit, and the housing sector
by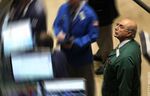 If the economy and stock market have you especially confused, you're not alone. On Wall Street, the operative word of the season is "huh?"
Amid a credit crunch, a housing crisis, and higher energy costs, why are consumers apparently spending so freely? If a recession is coming, as many fear, why are businesses continuing to hire workers?
On the other hand, if the economy remains on track, why are the market's measures of financial stress—like interest rate spreads—positioned for calamity ahead? Why are corporate profits shrinking and consumer confidence plummeting?
What to Watch
When the economy is at a turning point, the outlook is often muddy. But these times seem especially uncertain.
Blame it on three shocks that have punished the economy this year, says Torsten Slok, an economist at Deutsche Bank (DB): The oil shock, with crude prices above $90 per barrel; the housing shock, with home prices falling and poised to fall further in 2008; and the credit shock, as the financial sector deals with billions of dollars in credit losses. Though obviously having an impact on certain industries, "we just don't know if these three shocks will spill over in a significant way into the economy," Slok says.
Another problem: The pain is concentrated in select parts of the economy, like housing, while others, like exporters, prosper. "It's a whole jumble of different sectors doing different things," says John Silvia, Wachovia's (WB) chief economist. "You've got parts of this economy that seem to be moving along fine, thank you very much."
To help make sense of the confusion, here are some key factors to watch:
Earnings
Equity analysts believe corporate profits are falling this quarter. They are cutting their expectations at a rapid rate: The Reuters Estimates (RTRSY) consensus earnings number for the Standard & Poor's 500-stock index turned negative this week, with analysts predicting a 0.5% drop from a year ago. If corporate earnings shrink this quarter, the third and fourth quarters would be the first back-to-back profit drop since 2001.
That's a sign of economic weakness. But here, too, the pain is not evenly distributed. While the financial sector is expected to see profits fall 44% from a year ago, technology stocks expect to see a 25% earnings increase.
Many analysts say earnings actually aren't a good measure of what's ahead. First, analysts often are wrong, either overly optimistic or pessimistic. Second, profits aren't a leading indicator. Profit reports for the fourth quarter of 2007 won't arrive until the first quarter of 2008, giving us a good look in the rearview mirror but not necessarily a view of what's ahead.
Economic Data
Instead, many economists are poring over the economic data, with many arguments over which measures provide the best view of the future.
The data here give a mixed message. Coming off strong growth in the third quarter, the economy does appear to be slowing down. But those with a bullish outlook say there are few danger signs pointing to outright recession. Strong retail sales in November, a healthy labor market and rising costs for goods and services bolster their case. Many commentators "talk about risks as though they're reality," says Robert Jukes, global equity strategist at Collins Stewart (CLST). "They're not."
Not that there aren't signs of trouble. Consumer confidence measures have sagged, and nearly all data from the housing sector look terrible lately.
If a recession is imminent, will we be able to tell? Economists often warn that data measures are so slow that it's tough to spot a recession until it's been with us for months or quarters.
Silvia says it will be easier than that, particularly if you watch manufacturing indexes and especially weekly jobless claims figures, which often spike quickly when a recession starts. For whatever reason, businesses start to unload workers, which causes Americans to cut back on their spending. By contrast, consumer spending may be a lagging indicator.
The Credit Crunch
One of the big dangers out there is the stress on the financial system from turmoil in the debt markets. Banks and other financial institutions have cut back lending, running away from riskier debt. The fear is that an unwillingness to lend money, both to companies and households, will choke off economic growth. That's why many are watching closely the London interbank offered rate, or LIBOR, a key benchmark indicating what banks are charging each other for loans, and other measures of the credit markets' appetite for risk.
The Federal Reserve, European Central Bank, and Bank of England have pumped hundreds of billions of dollars into the financial system in an effort to loosen up liquidity. On Dec. 18, LIBOR rates fell significantly. Jukes says central bankers "seem rather determined," and will likely get their way. But, says Bill Larkin of Cabot Money Management, the very fact that central bankers are so involved "tells you the scale of the problem."
Housing
There's a long list of problems for housing, the U.S. economy's weakest sector: overbuilding and speculation in the past few years; rising foreclosures, often on subprime mortgages; a new inability for subprime and other risky borrowers to get new mortgages. There's too much supply and not enough demand, and problems are widely expected to continue into 2008. The big question: How bad will it get? And how will that affect the rest of the economy?
Falling house prices are "the No. 1 danger" to the economy, Slok says.
On the plus side, however, the state of home prices is "at the center of the Fed radar screen." Along with the Federal Reserve, Congress and the Bush Administration also seem to be taking housing problems seriously. However, some doubt they'll agree on a workable plan to help subprime borrowers, particularly in an election year. Larkin believes more innovative and creative approaches to the problem are needed.
According to the futures market, investors are now expecting home prices to fall about 7% next year. Some are predicting drops in the double digits.
Many economists expect the economy to slow down in late 2007 and early 2008 but then rebound after Fed interest rate cuts take effect in the middle of the year. A deep drop in home prices could derail that.
Though the economic outlook is cloudy right now, things may clear up in a quarter or two. That's when it will be more apparent just how much damage the credit and housing crises have caused the economy. How long the healing process will take is another story.
Before it's here, it's on the Bloomberg Terminal.
LEARN MORE