On the Ground in Guangzhou
Wander through this city and you'll be overwhelmed by the scope and scale of its gritty capitalism. No niche, no matter how tiny, has been overlooked
by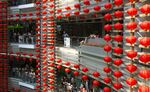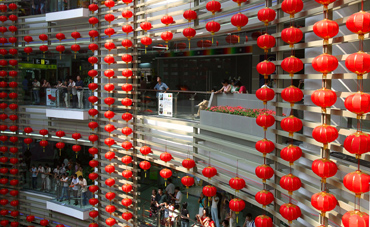 Every April and October, tens of thousands of traders from around the world descend on the southern Chinese city of Guangzhou for the Canton Fair. It's impossible to book a hotel room or find a cab, as the city is overrun with buyers and sellers of all manner of products—everything from mufflers to mousetraps to machine tools—that China's factories churn out.
But you don't have to wait for the Canton Fair to see the kind of elemental capitalism that's on display here. Just take a walk through central Guangzhou any day of the week and you'll be overwhelmed by the scope and scale of commerce. Every conceivable business niche, no matter how tiny, seems to be occupied by hundreds or even thousands of tradesmen.
Walk from the Beijing Road pedestrian shopping district toward the Pearl River—a distance of a couple of miles—and at every turn you'll find yourself in a new zone for a trade you never knew existed, the kind of commerce that in the U.S. was relegated to warehouses at the edge of the city decades ago. The ball-bearing district gives way to the printing-machine district, which is followed by the button district, then the fabric district.
From Back Alleys to American Malls
Each new trade is heralded by an outlying shop or two. First, you'll find a smattering of storefronts selling, say, labels, then two, then five, then nearly every shop on both sides of the street is selling labels—stickers, bottle labels, Hello Kitty icons, skulls, images of Jesus, peace signs, and on and on and on. Then those will start to peter out, giving way to shops selling entrance and exit signs and "no smoking" signs and signs pointing to the restrooms in five languages. Then zippers, then grinding machines, then hand tools, then nuts and bolts, then leather thongs, then sheets of aluminum. There may be an order or reason to their placement, but if there is it's not even remotely evident.
This is the kind of activity that has built China into a global powerhouse. Ever since Deng Xiaoping kick-started economic reforms with his famed "Southern Tour" of Guangdong province in 1992, small enterprises have flourished. Each of these traders supports the factories—many of them in the back rooms of the very streets and alleys where the trading goes on—that supply the myriad goods that end up in American shopping malls. While much of this trading has moved to Web sites such as Alibaba, it's still alive and well in China's cities, especially Guangzhou, a centuries-old hub of commerce that has grown into a sprawling metropolis of nearly 10 million people.
The streets in the oldest neighborhoods range from tiny lanes just a few feet wide to broad avenues clogged with buses, trucks, and cars. Each street is a hodgepodge of new construction, functionalist structures from the '70s and '80s, and graceful 100-year-old colonial buildings with intricate but crumbling facades. The tradespeople or their employees live above each store or perhaps simply in a back room. Laundry hangs from lines above the streets, and children play in the doorways. A cat suns himself on top of an industrial pump. A small dog looks out quietly from a shop selling bolts of silk, wool, and nylon in a rainbow of colors.
The Smell of Solvent and Soy Sauce
These byways are crowded with people moving goods from shop to shop by hand carts, bicycles, exhaust-belching trucks, or baskets. Most of these shops are open to the street and in each there are usually two or three people reading; haggling with customers; working out figures with pencil, paper, and an abacus (rarely a computer); or playing cards or mah jong.
Then there's another level of commerce that's interspersed with the trading storefronts. On nearly every street there's a guy who has set a stool and a few tools on the sidewalk waiting to fix flat tires and make other repairs to the thousands of bicycles that fill the streets. And just about every block has a dumpling shop, a hole-in-the-wall selling unidentifiable bits of sweet stuff, and little outlets offering Coke (KO) and iced tea in plastic bottles. The smells are of toxic chemicals—glue, solvents, paint, and lacquer—mixed with soy sauce, frying oil, and burning sugar.
In tourist areas of Guangzhou and just about every other city in China, the storekeepers will try to lure you. Each one sells the same assortment of knock-off wristwatches, leather bags, costume jewelry, or shoes. But in these commercial districts, the shop owners couldn't be less interested in a passing gweilo, or "ghost person," as the locals call people of European extraction. Outsiders aren't likely to be interested in 10,000 rivets or a high-pressure air pump or a cartload of steel rods. Even if you don't need rivets or iron or machine tools, it's worth the trip to get a glimpse of the inner workings of China's economic powerhouse.
Before it's here, it's on the Bloomberg Terminal.
LEARN MORE