Boeing's Dreamliner: Back on Course?
The planemaker, smoothing out production delays, still aims to deliver 109 jets in 24 months. But huge hurdles remain and investors are wary
Stanley Holmes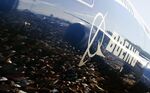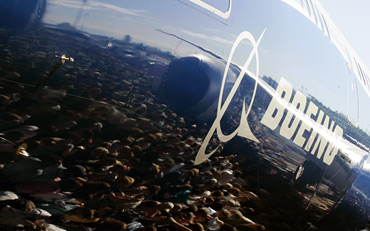 Pat Shanahan, Boeing's (BA) man on the hot seat, on Dec. 11 offered customers and Wall Street the makings of a credible plan to keep the troubled 787 Dreamliner on track to meet its revised schedule.
But investors will have to fly on the faith of Shanahan's commendable record of fixing some of Boeing's most intractable problem programs. While offering insight into how he is making operational changes since the program schedule was reset in October, Shanahan, vice-president and general manager of the 787 program, and Boeing Commercial Airplane CEO Scott Carson offered few new details on the issues that matter the most to the 787's fate: namely, how to get from zero to six airplanes a month by 2009 and how exactly to prod some struggling suppliers such as Vought Aircraft to step up to the daunting challenge. Other key questions relate to weight reduction, aircraft certification, and suppliers being able to adapt quickly to engineering changes.
Delays and Shortages
Shanahan did offer some clear visibility on the first aircraft, which he said is on track to achieve "power-on" by the end of January. The Honeywell (HON) flight-control software, which had posed an enormous challenge earlier, is now under control, he said. Flight-control tests will occur after power-on and the first flight is scheduled for the January-February time frame. "My near-term focus is toward power-on and flight, working with partners and ensuring resources are in place to get assembly going," Shanahan said in a conference call with reporters and analysts. "We encounter risks and issues every day but knock them down systematically."
Since taking over the 787 program two months ago, Shanahan has put his own stamp on the revised organization. "We have broken down the activity into logical work packages," says Shanahan, referring to the first flight-test aircraft. "We're seeing significant progress week over week."
He said the amount of uncompleted work traveling from supplier to final assembly in Everett, Wash., was a big eye-opener. He also blamed much of the delays on the parts and fastener shortage and the lack of a logical process to handle and resolve the problem. "Teams were previously trying to brute-force through some of these problems," he said. "Now, we have a clear plan. We've mapped every open hole to every fastener. I can tell you where every one is. It's more about putting those disciplines in place. Previously, maybe it wasn't expected."
Solid Schedule?
All eyes, though, are focused on the midterm production goals. There, the ramp-up risks and lack of a clear path to delivering 109 airplanes in 24 months continue to hang over the cutting-edge aircraft program.
That explains in large part why investors sent Boeing shares down nearly $4, closing at $88.70 per share Dec. 11 on the New York Stock Exchange. "Boeing appears to be making progress toward its near-term milestones," said JPMorgan (JPM) analyst Joseph Nadol in a note to investors. "But the challenges to supplier negotiations, production ramp-up, and certification remain daunting."
In October, Boeing delayed its first flight of the fuel-sipping carbon-fiber passenger jet by more than three months, to the end of the first quarter. It pushed back the delivery to launch customer All Nippon Airways by six months, to the end of 2008. Several analysts have called for Boeing to trim what they say is an overly aggressive production schedule until they work out some more of the supply-chain kinks. But Shanahan said at one point "the schedule is the schedule." For some analysts that comment was hardly reassuring. Nadol cited that remark, along with a lack of specific future milestones beyond power-on, to suggest that Boeing execs may have "a lack of full confidence in the schedule."
Getting Suppliers Ready
Teal Group aerospace analyst Richard Aboulafia agrees. "There was an expectation that they would address that 109 number, and they really didn't," he said. "Achieving the production ramp-up is still highly uncertain." In a note to investors, Lehman Brothers (LEH) analyst Joseph Campbell wrote that there was not enough incremental good news to suggest that Boeing can achieve its revised and still "challenging" program schedule.
But Shanahan made a strong case for why Boeing executives tapped him to fix the production problems in the first place. Boeing's über-program manager, best known for turning around two messy, complicated, and controversial defense programs—helicopters and management of missile defense systems—offered a detailed and organized approach to solving the myriad problems.
He said the bulk of his time since taking over two months ago has been spent figuring out how to resolve the large amount of uncompleted work, called "travelers." At the same time, he's spent a lot of effort making sure that suppliers—even second- and third-tier ones—are ready to boost production to support the delivery of 109 aircraft.
Remaining "Aggressive"
What's more, Shanahan said he has directed Boeing auditing teams to independently verify that the suppliers can meet their production targets and determine where they need help. "When we review our partners, it starts with discussion on readiness to meet production rate increases," Shanahan said, explaining how the new review process "establishes a battle rhythm and a set of behaviors" that increase integration between Boeing and the suppliers.
Shanahan also has reorganized the 787 division into three departments: development, supplier management, and final assembly and operations. The management focus is threefold: complete the first aircraft and get it in the air; work with suppliers to smooth the way for production rate increases; and make sure the entire production system is ready to handle the rapid boost to production rates in 2009. He has sent a trusted vice-president to oversee supplier Vought's 787 fuselage production program, though neither he nor Carson touched on how that Boeing exec would help Vought step up to the challenge.
Shanahan admits the 787 schedule remains "aggressive" and that he's committed to meeting it. But investors remain skeptical and the obstacles are daunting—just the sort of challenge Shanahan claims to relish.
Before it's here, it's on the Bloomberg Terminal.
LEARN MORE