Skype's 'Make-or-Break Year'
EBay may be more apt to sell the online phone service if new initiatives, including a digital-content push and a potential social network, aren't successful
By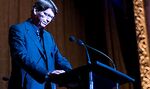 Still smarting from the indignity of having its value slashed by $1.4 billion, Skype now is grappling with a growing list of customer complaints about its popular Internet phone service and speculation eBay may be looking to unload the business.
Skype users are complaining on blogs of long waits for customer care. The loss of a vendor agreement forced 8,000 customers with local London phone numbers for their Skype service to change those numbers. And then there was the debacle in August, when the service went down entirely for several days. And most important, customer minutes of use are expected to be flat or lower this year compared with 2006.
The news has been so discouraging for so long that some wonder whether eBay (EBAY) might be ready to throw in the towel and sell the lemon it bought for top dollar in 2005. The whispers are that eBay has shopped Skype to Google (GOOG), News Corp. (NWS), and Yahoo! (YHOO). Yet sources tell BusinessWeek.com that eBay may want to tinker a while longer to make Skype pay off.
Skype Strategy
It's easy, of course, to see how Skype could be an asset to a company such as Google. For example, Skype might fit well as a mobile service on the new Android software platform Google's developing for cell phones. And since it's already interoperable with Google Talk, Skype and its tens of millions of active users could help turbocharge the online chat service, which has yet to build a strong following. But eBay may not want to give a competitive advantage to its bitter rival, whose Google Base and Google Checkout services seek to bite into eBay's bread-and-butter auctions and PayPal online payment business.
More important, the true integration of Skype into eBay's business may be just beginning. In October, eBay Chief Executive Meg Whitman promised to increase investment in Skype in 2008. And the bottom line is turning the corner: Third-quarter revenues nearly doubled to $98 million in the past year, and the business is expected to show a full-year profit for the first time in 2007, easing the drag on eBay's results.
In fact, the auction giant suddenly finds itself free to tweak Skype's strategy substantially for the first time since the $2.6 billion acquisition. Skype's two principal founders left their strategic posts in a recent reshuffle, clearing the way for new management. And until October, when those founders and Skype's early shareholders accepted a final half-billion dollar payment (BusinessWeek.com, 10/1/07), the business was keenly focused on user and revenue targets set in the buyout to pay them up to $1.7 billion in extra rewards.
Digital Frontier
Now that Skype no longer has to worry about those metrics, people familiar with eBay's plans believe the new management may drastically alter its course once a new CEO is named. It may refocus on improving the user experience, fostering Skype's community of users, and creating more ties-in with eBay's other units—a prevailing rationale the company stressed when acquiring Skype. Many people close to Skype believe eBay may wait to see how this new strategy works out before putting up a "for sale" sign.
A new version of Skype's software, due in early 2008, may contain a number of innovative features that could, finally, demonstrate Skype's strategic importance to eBay. One project in the works, says a person familiar with Skype's plans, would allow eBay—one of the Web's top purveyors of physical goods—to sell digital content. With 246 million registered users, about a quarter of whom use Skype regularly, the Internet phone service provides a plum base of potential customers for music, video, and software downloads.
Skype also is looking to add more premium voice offerings such as Skype Extras, which allows users to get translators for phone conversations and tutoring in other languages. Future applications may include carrying calls between a psychologist and patient, or between technical support and clients, says an insider. The voice push also includes a new Skype-brand cell phone (BusinessWeek.com, 10/18/07), introduced recently in Asia, Australia, and Europe, that the company hopes to distribute through smaller wireless carriers around the world.
Social Rivalry
More social networking features are in the works as well. Analyst Jon Arnold of telecom consultancy J. Arnold & Associates suggests eBay could parlay Skype's huge user base into a social network rivaling MySpace and Facebook in size. The service already offers video-calling and messaging functions that lend themselves well to social networks, as evidenced by Skype's new integration deal with MySpace.
More such deals are expected. Research from consultancy Parks Associates shows that 7% of social networking participants also use services like Skype daily, and a third make Web-based phone calls at least once every few months. "It's a smart play to integrate voice into social networks," says John Barrett, an analyst at Parks. "The social network is kind of the dial tone for the next generation."
With so many strategic balls in the air, Skype's future as part of eBay will hinge largely on the success of these initiatives. Says Scott Sleek, an industry analyst at consultancy Pike & Fischer: "This is really going to be a make-or-break year."