Facebook in China? Not So Fast
There's much speculation that the social networking site will follow MySpace to the mainland, most likely through an acquisition, but Facebook denies the latest rumors
by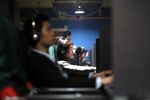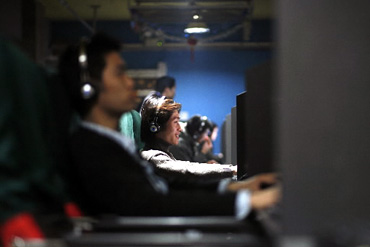 Over the past few months, investors have speculated about how Facebook would gain a foothold in China. Ever since the U.S. social networking company's rival, News Corp.'s (NWS) MySpace, launched a Chinese version in April, people have been asking when and how Facebook would follow.
Would the company start from scratch, like MySpace China, or would it acquire one of the dozens of Chinese Facebook wannabes? And if Facebook did make an acquisition, which company would the lucky target of its attention? Rumors have circulated about potential candidates such as Xiaonei, a social networking service owned by Beijing-based Oak Pacific Interactive, or Tianwang, another Chinese Web 2.0 site.
On Nov. 19, Facebook quickly nixed the latest rumor. Late in the evening, CNet News reported on its Web site that a Facebook spokesperson had denied a British media report that the company was talking with Zhanzuo.com, one of the more prominent social networking sites in China, about an $85 million acquisition.
Backing from Mighty Microsoft
There's good reason for all the buzz. Microsoft's (MSFT) $240 million investment in Facebook on Oct. 24 confirmed the social networking company's status as one of the hottest Internet companies. Meanwhile, China is the world's fastest-growing Internet market. There are over 160 million Chinese online, making the country the second-largest online population after the U.S.
And with Internet penetration rate now surpassing 10% of the Chinese population for the first time, the pace of growth is likely to accelerate, says analyst Richard Ji, an executive director in Hong Kong with Morgan Stanley (MS). Experience in other markets shows that after passing the 10% mark, "traffic growth tends to be exponential rather than linear," says Ji. "It's leap and jump." That sort of growing online population means that "online community leaders such as MySpace and Facebook may have a chance to grow very swiftly in China if they can localize their services successfully."
Still, the barriers to entry in this business are relatively low and there are already plenty of local rivals offering services similar to those of MySpace and Facebook. BDA, a Beijing research firm, estimates there are over 100 social networking services active in China today. In the late 1990s, there was a time lag between a dot-com idea catching on in the U.S. and then making its way to China, but that's no longer the case. Social networking companies "are a dime-a-dozen nowadays," says Gary Wang, founder and chief executive of Tudou.com, a Shanghai video-sharing service similar to Google's (GOOG) YouTube. "It's hard to see anyone breaking out."
A Leading Role for Murdoch's Wife
For American companies interested in user-generated content in China, however, social networking is a lot more appealing than the video-sharing business. Companies like Wang's Tudou have to contend with much higher infrastructure costs than their social-networking counterparts; Tudou has added 3,000 servers in the past six months and now has 3,500. And since Beijing has long kept television off limits to foreign investment, it's highly unlikely that the government would look kindly on a U.S. company operating a video-sharing service. "Video-sharing from a regulatory standpoint is more sensitive compared to social networking," says Victor Koo, founder and CEO of Youku.com, a Beijing rival of Tudou.
That's why most of the speculation about user-generated content has centered on MySpace and Facebook. Among the big American Web 2.0 companies, MySpace has tried most aggressively to enter the Chinese market. It launched its Chinese service in April after months of buzz, with Rupert Murdoch's Chinese-born wife Wendi Deng Murdoch taking a leading role in the rollout. MySpace China got off to a slow start, though, and it has yet to set the market on fire (BusinessWeek.com, 6/26/07).
Local rivals certainly don't seem intimidated by MySpace or Facebook. "They are too late for this market," crows Joe Chen, chairman and CEO of Oak Pacific Interactive, the company that owns Xiaonei, a Zhanzuo rival that is one of the most popular social-networking services for China's 20 million college students. "People don't want to go to a brand new network." Chen says that Xiaonei has 70% of the market and is now opening up its network to high school students and white-collar workers in order to find new areas for growth.
Friendster's Offshore Approach
Rather than slug it out in China, Friendster, a rival to MySpace and Facebook, has tried a different approach. It has not set up an operation in China, but it does now offer Chinese-language services from its U.S.-based servers (with both the traditional Chinese characters used in Hong Kong and Taiwan as well as the simplified characters used in the mainland). While combining the Chinese-language service with the main U.S.-based one makes it difficult for Friendster to sell advertising targeted at Chinese users, it allows the company to begin focusing on its China strategy more gradually.
Given the many problems that American Internet companies such as Yahoo! (YHOO), eBay (EBAY), and even Google have had trying to penetrate the Chinese market, that take-it-slow strategy makes sense, argues David Wolf, president of Beijing media consultancy Wolf Group Asia. "A lot of companies are starting to learn the lessons of their predecessors," he says. Rather than jumping into the Chinese market with a big splash, "they are quietly making their core services more and more comfortable for Chinese people to use."
Still, in order to make money off of those Chinese users, companies need to be in China. "If they want to target China for revenue, they need a license and need to get advertising targeted at Chinese users," says Duncan Clark, managing director of BDA. "Ultimately, companies want to have the ability to collect local advertising revenue."
Before it's here, it's on the Bloomberg Terminal.
LEARN MORE