Win Smith on the Exit of Merrill's CEO
"For whatever reasons, he decided to get rid of a lot of longevity, a lot of memory, and I think, that came back to bite him"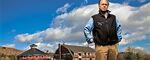 Win Smith doesn't mince words when he talks about the culture-crushing reign of Stanley E. O'Neal, who "retired" as Merrill Lynch (MER) CEO on Oct. 30 following the disclosure of $8.4 billion in subprime-related losses and secret merger overtures to Wachovia (WB). There are those on the Street who say Smith, the son of one of the founders of Merrill Lynch, Pierce, Fenner & Smith, has had a bad case of sour grapes since O'Neal beat him out for the top job in 2002. Smith—who worked at Merrill for almost 30 years and rose to be an executive vice-president and chairman of Merrill Lynch International—says there are hard feelings, but not about being passed over. In a phone call from his redoubt in Vermont, where he runs his own investment firm and Sugarbush Resort, Smith lamented the damage done to "Mother Merrill" by a talented man set loose in the wrong job.
MARIA BARTIROMO
Didn't the old guard at Merrill have the knives out for O'Neal ever since he took charge?
WINTHROP H. SMITH JR.
I would say that what he did that made many of us non-supportive was to publicly castigate Mother Merrill without understanding what Mother Merrill stood for. It was really a culture built around five principles: [Number one] the client's interests must come first. Second, one was to respect one's colleagues. Third, the firm relied on teamwork. Fourth, you had a responsibility to your communities. And fifth was integrity: You never did anything that you couldn't read about on the front page of The Wall Street Journal.
I don't think those principles were something Stan embraced or articulated. He thought Mother Merrill stood for paternalism—softness—which it did not in any way.
Even though he was an insider?
He was not an insider, really. You know, he grew up in the financial department of General Motors (GM) and came over in the late '80s, I believe, to the high-yield area. Momentarily left and came back. Yes, he was there for a period of time but never truly understood the strength of the firm's culture.
Was there ever any resentment of O'Neal related to his race?
Absolutely not.
So why was he made CEO? David Komansky was running the firm before O'Neal was named, and everybody expected Stan to start cutting, cutting, cutting.
Stan is a very talented, capable person, and my criticism is really that he did not take time to understand the strength and the power of the culture he was inheriting. And I think that was a fatal mistake that is resulting in the problem today.
So he came in and started cutting people without recognizing their talent and experience?
After 9/11, Merrill had gotten fat, a little bit bloated. But its strategy wasn't flawed in most of our opinions. And so how he went about [downsizing] is what I think became so damaging. For whatever reasons, he decided to get rid of a lot of longevity, a lot of memory, and I think, that came back to bite him.
Were you surprised that the board acted so swiftly?
If someone isn't a true leader and the troops aren't behind you, they may be fearful to speak up when times are good. But once a leader trips, that's when you find out the true character of the person by who's going to come to his rescue. And I don't think anybody came to his rescue.
He totally lost the support of the board?
And the employees and other stakeholders.
The employees are a very important point. I've heard the brokers were very upset that he tried to do a deal with Wachovia.
There would have been tremendous overlap because, remember, Wachovia is really Prudential-Bache on the retail brokerage side. So there would have been two different cultures coming together, and I think that was upsetting to a lot of people on the private-client side of the business.
Another mistake he made was saying that the mortgage mess wasn't really that bad. The next thing we know, there's more than an $8 billion write-down. And this is a numbers guy. How did he miss this?
I have no idea.
One thing that keeps coming up when I'm interviewing people about O'Neal and Merrill is that he may have been playing a lot of golf during the subprime meltdown.
Oh, I don't know. A lot of people criticized [Bear Stearns (BSC) CEO] Jimmy Cayne in a recent article, and you know, I think we have to be a little careful about being too critical. Everybody deserves to relax. You don't want a CEO necessarily being overly consumed by work every minute of the day. But if he was playing golf when he should have been at work dealing with the issues, shame on him.
What about the salary? Did people feel that his pay was egregious?
I think there was a widespread feeling that he paid himself egregiously, yes. On the other hand, he didn't really pay himself. He might have influenced it, but the directors ultimately were the ones who signed off on the compensation.
Well, that's another question. Why wasn't the board fully aware of the mortgage problem?
The only person still on the board from when I was at the firm only a few years ago is Aulana Peters. Everybody is new to the board. So again, there is no institutional memory. I think they're very smart, capable people, but do they understand the business, were they able to ask the probing questions, did they have the history? I think there's a question mark.
A lot of people say that for Merrill to take an $8.4 billion write-down, there must be more to come in the next quarter. What do you think?
I'm not an insider any more, but my guess is that there is more to come here.
What needs to be done now to win back employees, investors, credibility, and confidence?
I think it really is leadership 101. You have to institute a culture of working together, get rid of the backbiting, and build morale. And that, I think, is as important as any technical skill that someone may bring to the party.
I got an e-mail from someone today who said: "Look, I know you're talking to Win Smith. He's a good guy. But just know that when Stan was chosen, Win wanted the job. Maybe that's why he's upset and is coming out and talking." What's your reaction?
Would I have loved to have had the job? Absolutely. Would I have totally supported any of the candidates if they had not maligned Mother Merrill and not taken the firm in a direction with which I didn't agree? Absolutely. So no, I'm not bitter. I just do not agree with what [O'Neal] did, and I certainly don't agree with the way he maligned a culture that had worked for almost 90 years.
Before it's here, it's on the Bloomberg Terminal.
LEARN MORE