BEA or Ellison: Who Will Prevail?
The middleware provider is holding out for a sweeter deal, but Oracle hasn't made another offer and shareholder Carl Icahn is pushing hard for a sale
By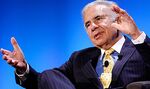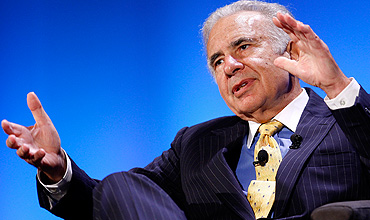 Oracle may be walking away from its initial takeover bid for BEA Systems, but that doesn't mean the software industry's most acquisitive company won't still try to nab its prey. In the end, it may even get the price it wants.
On Oct. 29, a day after Oracle's (ORCL) $6.7 billion hostile bid expired, shares of BEA (BEAS) were still languishing below the offer price as investors awaited the next act. Oracle CEO Larry Ellison isn't known for giving up easily, and it's unlikely that activist BEA shareholder Carl Icahn will stop trying to browbeat BEA's top executives into selling below their target price.
With all that uncertainty threatening to distract employees and disrupt the business, some customers may grow leery of new purchases. According to Murray Beach, president of investment bank Boston Corporate Finance: "Oracle will lay siege here the way they did to PeopleSoft," which tried in vain to repel unwelcome advances by Oracle in 2003 and 2004. If customers rein in spending, Beach says, "BEA's valuation will go down to what Oracle thought it should be."
Holding Out
Oracle isn't averse to another bid, though it's not keen on paying much more than it has already offered for a company that's struggling in its core business, says one person close to the negotiations. BEA is a top provider of middleware, which companies use to transfer data among databases and applications made by different vendors.
Oracle, which has spent about $24 billion to buy more than 35 software companies over the past three years, made an unsolicited offer of $17 per share (BusinessWeek.com, 10/12/07) for BEA on Oct. 9. The offer represented a 21% premium to BEA's share price at the time. But BEA has repeatedly said it was holding out for $21 a share, or $8.2 billion overall, a price that Oracle President Charles Phillips Jr. called "impossibly high" in an Oct. 25 letter to BEA's board. BEA shares closed Oct. 29 unchanged at $16.50, an 18% gain since Oracle launched its bid. Shares of Oracle closed 42¢ higher at $21.77.
"Management Entrenchment Tactic"?
BEA's board has one reason to hope Oracle might sweeten its bid: Ellison initially lowballed PeopleSoft when making his hostile bid for that company, eventually paying twice as much as the original offer in what became a $10.3 billion buyout. But this time, so far, a better offer hasn't come. In fact, Oracle issued a statement as its offer expired stressing to BEA that it shouldn't assume Oracle would be willing to come back even at the original price. "BEA's business might materially weaken, the stock market can fall further from its recent record highs, or Oracle may have committed its capital elsewhere," Oracle said, urging BEA shareholders to complain if they didn't like their board's behavior.
BEA management is already getting an earful from Icahn, who owns more than 13.2% of the company's shares. In an Oct. 26 letter to BEA's board of directors, the financier accused them of digging in their heels. "I view your public declaration of a $21 per share 'take it or leave it' price as a management entrenchment tactic, not a negotiating technique," he wrote. Icahn threatened to begin a proxy fight for control of the company and filed a lawsuit to demand that BEA hold a shareholder meeting before the company takes any action that could affect its eventual market value. "BEA belongs to the shareholders, not you," Icahn said. BEA's board countered with an Oct. 29 letter to Icahn saying they don't oppose a sale, but that Oracle's offer "significantly undervalues BEA."
New Bookings on the Decline
Although it could boost its offer slightly, Oracle believes even $18 a share is too dear for BEA, which has seen new sales of its middleware decline in 2007, says the person close to the talks. "As the price goes up, you have to take out more costs [from BEA's operations] to make it work," says this person. "At a certain point, you're literally dragging [employees'] kids out of child care."
That said, Ellison has a well-known competitive streak, and with the BEA bid he's gunning for the top spot in the market for middleware. IBM (IBM) has been the leader in that market, pulling in about 30% of the $9.6 billion spent globally on middleware during 2006, according to market researcher Gartner (IT). Buying BEA would vault Oracle to the No. 2 spot, giving it roughly a 20% share of the market.
New bookings of BEA's software declined 11% during the first half of its fiscal year, which began Feb. 1. Of BEA's $1.4 billion in revenue during the prior fiscal year, about half came from recurring maintenance fees, which customers pay to receive technical support on products. That's the piece Oracle wants most.
A Growing Chorus
Heather Bellini, a UBS (UBS) analyst, said in an Oct. 26 note to clients that at $21 per share for BEA, Oracle would be overpaying for maintenance revenues relative to its buyouts of Hyperion Solutions, Siebel Systems, and PeopleSoft. In an Oct. 29 update, she said Oracle could return with another bid and suggested BEA's shares might rise as high as $18.50 if another bidder emerges.
But Jason Maynard, a Credit Suisse Group (CS) analyst, said in his Oct. 29 research note that he "doubt[s] another bidder is going to step forward with a materially better offer." Oracle's chief competitor, SAP (SAP), has already taken itself out of the running (BusinessWeek.com, 10/19/07). Maynard added that Oracle's $17 per share offer is "more than reasonable, and certainly worth the time and effort of BEA's management to begin earnest negotiations."
With pressure building from all sides, BEA may have little choice but to comply.
Before it's here, it's on the Bloomberg Terminal.
LEARN MORE