A Talk with Qwest's CEO
Edward Mueller answers questions about declining sales, the cellular business, and plans to extend the telco's fiber-optic network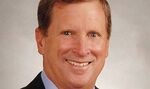 Edward Mueller's first quarter at the helm of Qwest Communications International (Q) was hardly auspicious. The biggest phone company in 14 western U.S. states said on Oct. 30 that third-quarter revenue and operating profit were essentially unchanged from a year ago. Net income soared, but that was the result of a one-time, $2.15 billion tax benefit.
The outlook wasn't all that promising either. The nation's third-largest local-phone company warned that this year's sales will decline rather than make the small gain Qwest previously projected. Operating earnings for the full year are now expected to show a gain of about $250 million, compared with Qwest's prior forecast of $400 million. Management said the housing slump damped demand for new orders for calling, Internet, and other services. Qwest also blamed weaker revenue growth from two other sources: large businesses and the wholesale traffic from other phone companies using Qwest's network.
Mueller, who became chief executive in August—taking the place of Richard Notebaert, who led a five-year turnaround from scandal and near-bankruptcy—refused to provide clues as to what strategies he's exploring to jump-start growth or possibly distribute cash to shareholders. The lack of information helped send Qwest's shares sliding more than 13% to an almost 18-month low.
Mueller, 60, spoke with BusinessWeek.com Deputy Technology Editor Bruce Meyerson after the third-quarter report. He fielded questions on potential mergers and acquisitions and Qwest's cellular strategy two years after selling its wireless network. He also discussed a decision to boost broadband speeds in Qwest's home territory by extending its fiber-optic network to more of the neighborhood "nodes" that branch off to each house.
Why is the stock market frowning so harshly on your report?I think it's the uncertainty. There's some frustration that we're not revealing as much as people would like, but we feel that's the right thing to do. We plan by the end of the year to give our total strategic review…. We've been busy looking at the whole company and our whole strategic review process. That's been going on since I got here, and we'll conclude that by the end of the year.
But you did disclose one strategic decision, that Qwest is boosting its investment in replacing copper network lines with fiber-optic cables. Analysts seem to be split over whether that commitment marks a first step toward getting into the cable TV business like Verizon (VZ) and AT&T (T). What's the thinking there?We're setting aside $300 million for next year. We're already installing fiber to [the edges of neighborhoods] at a $70-to-$100 million [annual pace], so it's an acceleration of our strategy. Our strategy doesn't change. This will enable Internet speeds of 20 megabits per second, possibly 40…. We believe the market's going to require more speed over time, and we want to be there, but this isn't a new strategy.
Your cellular service, which travels over Sprint's (S) network, is lagging behind the industry's growth in revenue and subscribers. Do you regret that Qwest sold its wireless network to Verizon in 2005?That's part of the strategic review. More to come.
Is it possible that Qwest will bid for its own wireless spectrum licenses in the auction the Federal Communications Commission is planning next year?We are silent on any plans for the auction or any M&A. That's part of the strategic review. Nice try.
So how's your transition going?I'm very pleased with the management team. It's been exciting for me.
Although you've worked as a telecom executive for decades, your most recent job was as CEO of retailer Williams-Sonoma (WSM) from 2003 to 2006. How well does that part of your résumé translate to Qwest?What we learn in the retail experience is how much speed from the customer's viewpoint you need to have. In retail you need to be on your game because every day you start with zero in your cash register. So speed and getting it right is very applicable to [Qwest's] markets today. That speed is what our customers expect [with filling orders and resolving problems], and so that's an advantage in the telephone business.
Before it's here, it's on the Bloomberg Terminal.
LEARN MORE