Scott Boras
The über-agent uses data-mining to attract baseball talent
Matthew Cole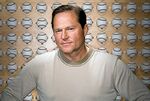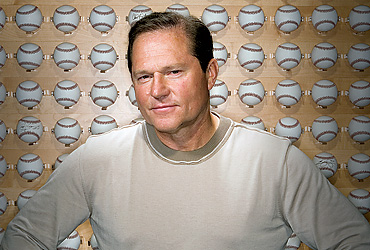 Conventional wisdom suggests it's lonely at the top. But if so, Scott D. Boras doesn't seem to mind. Boras, 54, is the most successful agent in baseball, and possibly the most powerful figure in the game. Sports agents have long been characterized as sleazy moneymen, willing to do anything to get a higher price for their client. Boras is no exception. He has been called the Most Hated Man, and the Ruin of the American Pastime. "When you negotiate between millionaires and billionaires," Boras has said, "it's hard to be a sympathetic figure."
Nonetheless, Boras' pioneering use of game statistics to help his clients train and perform better has helped him negotiate $3 billion in player contracts over the past 30 years, including $252 million over 10 years for Alex Rodriguez, the largest deal ever. As such, he is a trendsetter. Jeff Moorad, a former agent, and now an executive vice-president with the Arizona Diamondbacks, says Boras is at the industry's vanguard. "Scott has taken the lead in the current thinking" of sports training.
Boras grew up the son of a farmer south of Sacramento, Calif., and devoted to baseball. During his five-year career in the minor leagues, Boras studied the business of pharmaceuticals at the University of the Pacific, where he learned how to market new drugs and products by setting a speculative value—a skill perfectly suited for selling young baseball players who have never played in the big leagues. He followed that up with a law degree but quickly ended up back in baseball, negotiating minor league contracts for his former teammates. By 1980, he had decided his calling was as a baseball agent.
What differentiates Boras from his peers and lends him his power is how he uses stats. Baseball is a game of history and numbers. Boras' approach has been to identify and organize data—stats—in a way that can explain his players' performance or help them study their success and failures on the field.
In the early 1990s Boras brought in a NASA computer scientist and a Harvard economics major to put together a database with stats from 1871 to the present day. The system, which cost millions of dollars to build, keeps score of every pitch and at-bat in the major leagues in real time. The Boras Corp. headquarters in Newport Beach, Calif., resembles a Wall Street trading firm: rows and rows of desks filled with flat-screen panels displaying tickers of up-to-the-minute data of their client's performance.
Since Boras can't guarantee his players will perform, he has put in place several elements to make sure they have everything they need to do so. In 2003, he opened a training institute with a former major league trainer to give his young clients a facility and training program dedicated to their individual talents and positions. He was the first in his industry to take athletic training away from baseball teams—to much initial grumbling from the coaches—supplanting them as the authority on how to condition and take care of themselves. Boras says the idea is to make sure his clients have all the tools to fulfill the expectations of their contract. "You keep great players in the game longer, you increase the level of play, and thereby increase the revenues because the fans will be more interested in seeing great players play."
Come November, Boras is poised to break his record with a new $300 million contract for Rodriguez, for which his take is 5%. And his future looks bullish. After all, baseball is the only major sport without a salary cap. Plus, the sport is breaking attendance records and MLB's annual revenue—roughly $6 billion this year—continues to grow at a double-digit pace. The upshot: Boras can ask for ever-increasing salaries for his clients. That's power.
Before it's here, it's on the Bloomberg Terminal.
LEARN MORE