Heidi Ueberroth
The NBA marketing executive is behind a big global expansion
by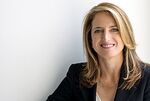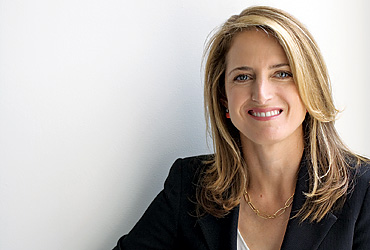 In China, the media have dubbed her the "NBA Goddess of Wealth." With 83% of 15- to 24-year-olds in that country calling themselves fans of the National Basketball Assn.—up from 75% last year—there's money to be made. Few are more aware of that than Heidi Ueberroth, 42. As president for global marketing partnerships and international business operations, she has helped the NBA forge an unrivaled global presence, with games now airing in 215 countries and 41 languages. She has become something of a celebrity. "On one Chinese game we were televising, the announcer would say, 'There's Heidi,' as the camera cut to her," says NBA Commissioner David Stern.
Ueberroth grew up in California's San Fernando Valley, the second of four kids. She became fluent in French from spending a year abroad in high school and took a job marketing tennis at Ohlmeyer Communications in Paris after completing her English degree at Vanderbilt University. She joined the NBA in 1994 as director of international marketing, helping to build the NBA brand by selling TV rights around the world. "Heidi was the pioneer who built the relationships and put together the broadcasting deals," says Scott McCune, vice-president for worldwide sports, entertainment, and media at Coca-Cola (KO). When they met in 1994, he says, "We'd sit there, trying to determine the price of advertising in Prague."
Ueberroth cites some early mentors, starting with Stern and Deputy Commissioner Adam Silver. Her father, Peter, made millions in the travel industry before organizing the 1984 Los Angeles Summer Olympics and later becoming commissioner of Major League Baseball. "He taught me to be creative in problem solving," she says. "As a kid, whenever I'd look to him for an answer, I would get 15 more questions." Such experience no doubt helped her navigate a political and macho business led by a famously hands-on boss.
Commanding respect while managing growth is challenging, too. The pressure, notes Ueberroth, is "trying to set up the infrastructure to keep up with demand." That means hiring the right people and establishing a range of partnerships while staging an ever-expanding list of events worldwide.
While others may be better versed in the intricacies of individual markets or of the game itself, what distinguishes Ueberroth is an unrelenting focus on having partners profit from their association with the NBA. For Lenovo Group's (LNVGY) chief marketing officer, Deepak Advani, that showed itself in Ueberroth's constant search for new ways to highlight the "Lenovo Stat"—a plus/minus statistic on player performance introduced last year. Says Advani: "She starts every meeting with a question: What more can we do to help you?"
One of the most critical tasks on her team's plate: creating a new $2 billion unit called NBA China that will sell a 10% stake to outside investors.
It's a large mandate, but Ueberroth can't imagine any other way to spend her time than mixing media, sports, and travel. "I love how entrepreneurial the job is," she says. "There's so much more we can do."
Before it's here, it's on the Bloomberg Terminal.
LEARN MORE