Feeling Trashed on the Web?
How to avoid having your brand message hijacked
Maha Atal and Conrad Wilson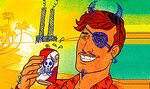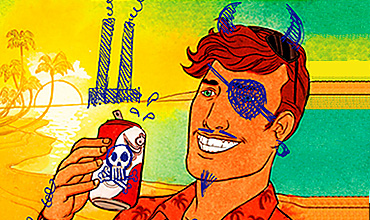 You've heard the hype about viral, homemade TV ads on YouTube. You've read scathing peer-to-peer product reviews on blogs. And you've seen brands evangelized or slammed by teens and twentysomethings on social-networking sites. On Aug. 8, for example, Wal-Mart Stores launched the Roommate Style Match group on Facebook; 1,000 members joined. The idea was to market dorm furnishings to college-age audiences, but several hundred vehement comments surfaced about Wal-Mart's labor practices, hijacking the brand's message. Clearly, in the age of online social media, companies can no longer talk at their customers. They need to cultivate conversations with them or risk getting slammed. Smart companies realize their customers, whose voices now have widely distributed forums for complaints or praise, have the potential to become either brand partners—or brand message hijackers.
This summer, BusinessWeek teamed up with leading innovation strategy and design firm IDEO to host "Unpacking the Networked Economy," a day-long workshop with a group of C-suite marketing managers to discuss how to best use social media as part of an overall branding strategy. We looked at examples of recent brand attacks—a trend examined by Alex Wipperfurth in the 2005 book Brand Hijack. Like Wipperfurth, our goal was to study how consumers are using social media to influence marketing campaigns both to promote and attack brands. We also instant-messaged a young blogger who, on his site thenorthfaceguru.com, complained about a fake North Face fleece jacket bought on eBay. Today, readers exchange anecdotes about North Face products on his blog—and, he says, the company's counterfeit team points customers to his site, turning a potential brand-damaging consumer into an ally.
Throughout the day we asked three key questions: 1) What does it mean to no longer have creative control of your brand? 2) How does social media enable new forms of co-creation? 3) How can your customers become your biggest allies in the creation of new ideas? There were no easy answers, but two consistent and valuable themes surfaced.
First, companies need to develop and maintain clear and transparent brand messaging across all platforms. Second, they need to be ready to accept and work with consumers' instant feedback. Social media involves instant, raw communication. Consumers turn to these channels for honesty on both the part of corporations and each other.
"People are looking for the truth," says Paul Bennett, IDEO's chief creative officer. Workshop speakers such as Douglas Atkin, chief community officer for Meetup.com, a popular online network that allows folk with common interests to arrange real-world gatherings, agree. "If you want to create a strong, cult-like community around your brand," says Atkins, "you have to draw a line in the sand and say 'we believe in this and not in that.'"
As social media comes of age, there are many examples of companies that have either benefited or suffered from connecting directly with customers online. Here are three guiding principles and brief analyses of ways to network with consumers online.
1. Be Honest and authentic
Everyone hates feeling conned. And young and old are well-versed in Madison Avenue's machinations. Avoid insincere blog postings or faux user-generated videos. A Wal-Mart tactic famously backfired in 2006, when an advocacy group backed by the retail chain picked up the tab for a couple traveling across the U.S. that posted favorable comments about Wal-Mart on their online travelogue. More recently, Malibu Rum posted two contradictory sets of rules for an online contest this year, promising $25,000 for the best user-generated ad. But the winning spot was suspiciously professional enough to prompt skeptical viewers to post their own videos on YouTube mocking the winner and asking the company to confess it rigged the contest. A Malibu Rum spokeswoman declined to say if the company had produced the ad, dismissing the fiasco as a "miscommunication with one entrant." But in the networked economy where consumers value openness and transparency, failures to communicate can be a costly lapse.
2. Find and Court Existing Communities
Identifying user communities whose needs and interests match those of a company's is hard. A Coca-Cola attempt was a classic failure. In 2003, the same year MySpace.com was launched, the beverage giant created its own social network, MyCoke.com. Although an innovative branding strategy then, the site was clearly a marketing vehicle and nothing more. It failed to offer any distinct value for consumers or an incentive to favor it over pure social-networking sites such as then-popular Friendster.
Nike, on the other hand, wooed communities—and got it right. It began building online networks around specific sports, not just products. The athletic apparel maker launched joga.com during the 2006 FIFA World Cup and had 1.5 million soccer fans sharing video, images, and opinions by the tournament's end. Some athletes showcased Nike footwear, but the online talk mostly centered on fans' love of the game. Nike also joined with Apple in 2007 to offer Nike+, an iPod program that allowed runners to listen to music and simultaneously measure the distance they ran and how many calories they burned. On the online running community Nike+, runners sent data and songs to their friends, challenged them to virtual contests, and arranged real meetups. The project was healthy for Nike's bottom line—40% of users on Nike+ become converts to the company's shoes, says Trevor Edwards, Nike vice-president of global brand management.
3. Listen to Consumers and Build Partnerships
Savvy companies can tap consumers to help improve customer service. Blog critics can "define what better is," says blogger Jeff Jarvis of BuzzMachine.com. In July, 2005, Jarvis wrote about Dell's poor service, echoing mainstream media reports. The pc maker recognized Jarvis's influence—his blog traffic since doubled—and founder Michael Dell personally apologized to Jarvis. Dell added phone reps and saw improved ratings in the University of Michigan's annual customer-service study. This year, the company launched its own blog, direct2dell.com, to solicit and monitor dialogue between consumers and employees. But its work to reconnect with users may have just begun; the latest Michigan study, published on Aug. 14, indicates Dell's ratings fell last year.
Engaged users can also be a company's best marketers. Three years ago, Andrew Carton, a loyal Palm user, set up the blog Treonauts.com, where smart phone shoppers read posts comparing the Treo to its rivals, the BlackBerry or iPhone. The Sunnyvale (Calif.) company found the site could be an asset, even if it couldn't limit negative comments. "We can't control it," admits Charlie Simpson, the company's director of Web retail. Palm doesn't need to; fans often defend its brand. Today, its customers voluntarily share troubleshooting tips, helping Palm's own customer service operations and cutting costs. Palm now directs customers to Treonauts directly.
Such partnerships can pay off. Attracting 300,000 unique visitors monthly, Treonauts.com sells phones and accessory devices and claims $2 million in Treo sales to date.
Click here to view the BusinessWeek slide show.
Before it's here, it's on the Bloomberg Terminal.
LEARN MORE