Bridge Loans Put Banks in a Bind
Why JPMorgan, Citi and other big banks could be left high and dry after doling out billions to their lucrative private equity clients
Steve Rosenbush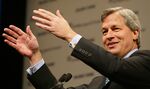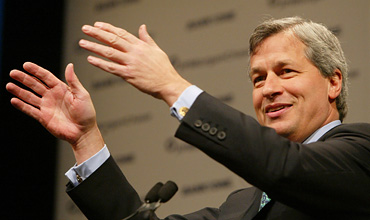 As the leveraged buyout boom peaked earlier this year, large banks such as Citigroup (C) and JPMorgan Chase (JPM) indulged powerful private equity clients by granting them temporary equity, or bridge loans, to help fund the monster deals.
Bridge loans facilitated massive transactions such as the $44 billion takeover of Texas utility TXU (TXU) by Kohlberg, Kravis, Roberts and others, and the KKR-led $28 billion buyout of information company First Data (FDC). The idea was simple: The banks would take an equity stake in huge buyouts to help clear the transactions, and then sell them quickly after the deals closed. Now, however, that arrangement has become virtually impossible. The worldwide crisis in the credit markets, which began with rising defaults in the subprime lending arena, has now spilled into higher-grade corporate debt as well as equities (see BusinessWeek.com, 8/2/07, "The Pain Moves Beyond Subprime"). Last week, in response to a liquidity crunch, central bankers around the world injected billions of dollars into the financial system.
Credit valuations have fallen across the board since late July and that could force the banks to sell their bridge loans at a loss or keep them on their books, raising risk and tying up billions in capital (see BusinessWeek.com, 7/19/07, "Is the End of the M&A Boom at Hand").
The Idea Behind Bridge Loans
The banks readily concede that bridge loans represent some of their biggest fiscal risks. Among those leading the jeers: Jamie Dimon, chief executive officer of JPMorgan Chase, one of the banks that delved deeply into such financing. "I think equity bridges are a terrible idea," Dimon said in a late July conference call with analysts. "I think they're bad. I think they're a bad financial policy. I don't think they're good for the banks. I don't think they're good for the private equity guys. So I hope they go the way of the dinosaur because they're basically a one-sided put on our balance sheet."
In theory, a bridge loan is similar to a home buyer who takes out a short-term loan to cover the down payment, which he plans to repay as soon as he sells his current home. But what if the current home can't be resold? The lender can try to resell the loan, but as current market conditions suggest, that isn't always possible. Banks now face a similar quandary. They lent private equity firms hundreds of millions of dollars to use as equity in the buyouts. The bridge loans were supposed to be repaid as soon as the buyout firms found other investors who wanted an equity stake in the leveraged buyouts. But as market conditions have tightened, private equity firms have found it difficult to find investors to take some of the bridge loans from the banks. The banks can keep trying to sell the loans, a tough bet in the current market. Or they can keep them on their books—and possibly have to write down their value.
So why would a banker agree to such a deal? As a favor to big private equity firms, which have been among the banks' most lucrative customers, generating a record 22% of investment banking revenue over the past year, according to researcher Dealogic. And until the abrupt turn in the credit market, it seemed like the bridge loans might easily be sold. All told, banks are on the hook for billions in bridge loans, although Citi, JPMorgan and others decline to reveal their precise exposure.
JPMorgan and Citi declined to comment beyond their previous public statements. Bank of America (BAC) officials referred inquiries to the company's second-quarter conference call on July 19, during which executives declined to specify the bank's exposure.
A Hindrance to Risk Diversification
Dimon said equity bridges are particularly risky, even compared to highly leveraged loans. That's because equity bridges are made with little or nothing in the way of seniority or collateral, which is a crucial issue for bankers and investors in bank debt (see BusinessWeek.com, 7/30/07, "The Deep Risks of 'Asset-Light' Debt"). "We're involved in a couple, and that's life. That's the world we live in," Dimon told analysts. He refused to reveal details of the loans or their values, but said he was "comfortable" holding the hung deals on the bank's books, since risks notwithstanding, they would probably turn out to be profitable.
JPMorgan isn't alone. Citi and Bank of America are among other big corporate lenders. Citi's chief financial officer, Gary Crittenden, said on a July 20 conference call that the bank had committed to four LBO financings that couldn't be sold—and that other such deals would occur in the future. The loans in question are so-called covenant light loans, which place few restrictions on borrowers and are nearly impossible to sell in the secondary market. The huge financing for First Data includes $16 billion in covenant light debt, which has yet to be syndicated, according to Dealogic. Citi, Credit Suisse (CS), Deutsche Bank (DB) and others are taking the lead on that loan.
Banks typically sell, or syndicate, their loans to other banks and investors. Hung loans and equity bridges that can't be sold to secondary investors make it hard to spread the risk. "It's a matter of concentration. Banks are supposed to be in the business of diversifying risk," says Tanya Azarchs, a bank analyst with Standard & Poor's, which, like BusinessWeek, is a unit of The McGraw-Hill Companies (MHP). "Hung loans and bridge loans, especially equity bridges, create much more risk for banks."
Want to Buy a Bridge?
So how much will the banks suffer? The S&P banking index has fallen 10% during the last few weeks, because investors fear that the earnings will slow and existing loans that can't be sold will fall in price or default. "There could be write-offs," says Azarchs, adding that it's too early to calculate their value.
For its part, Citi has provided bridge financing for First Data and other deals. "In a small subset of these transactions we have equity bridge commitments, which we take on selectively for top-tier clients in connection with our leveraged financing," Crittenden said. Citi also has pledged bridge financing for other buyouts such as TXU, and the $28 billion buyout of wireless carrier Alltel (AT) by Goldman Sachs (GS) and Texas Pacific Group. Crittenden said he believed the loans would eventually sell after they are repriced.
Still, that could take a while. Investors have all but stopped buying debt, because prices are falling and better deals could emerge by waiting. But if the economy takes a turn for the worse and questions of fundamental credit quality about these loans are raised, the banks may find themselves stuck on a shaky bridge.
Before it's here, it's on the Bloomberg Terminal.
LEARN MORE