Google's Disappointing Quarter
The search giant's second-quarter earnings lagged analysts' predictions. One reason: the tight labor market for tech workers
Catherine Holahan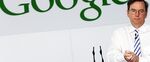 Google made no apologies on July 19 for missing analysts' earnings expectations in the second quarter. Simply put, Google executives said they overspent on luring quality people in the period—though they will keep closer tabs on staff spending in the future. "The kind of people that we brought in are so good that we are happy we did this," Google Chief Executive Eric Schmidt said on a conference call discussing the results.
In all, the number of full-time Google (GOOG) employees jumped by 1,548, to 13,786 at the end of June. That's partly why operating expenses, other than the cost of revenue, jumped 85%, to $1.21 billion in the period. That outpaced a 63% rise in net sales and helps explain why profit rose only 28%, to $925.1 million. On a per-share basis, earnings excluding certain expenses were $3.56, falling short of some analysts' forecasts.
Taking Its Talent Search Global
This is only the second time in three years as a publicly traded company that Google earnings failed to meet analysts' predictions. Shareholders who have come to expect Google not only to meet, but often significantly exceed, expectations responded in kind. The stock dropped 7% in extended trading.
Google is stepping up spending in research and head count as it seeks new areas of expansion amid a slowdown in overall sales growth. It's also coming to terms with the high cost of luring tech talent in a tight labor market. According to a recent report by the American Electronics Assn., an industry trade group, fewer than 3% of computer systems designers and 2% of engineers are out of work (see BusinessWeek.com, 4/24/07, "The Myth of High-Tech Outsourcing"). Tech salaries are expected to increase 3.8% this year, according to ComputerEconomics.com.
As part of its hunt for the right talent, Google also is looking overseas. In June, the company appealed to Congress to let more high-skilled foreign workers into the U.S. under a temporary work visa program known as H-1B. According to Google's testimony, about 8% of the company's employees are in the U.S. thanks to the program. Without more H-1B visas, Google maintains that it and other tech companies will have trouble growing in the U.S. Critics of plans to increase the quota of visas argue that the tech companies use them to hire cheaper foreign employees at the expense of their American counterparts (see BusinessWeek.com, 7/7/07, "Immigration: Google Makes Its Case").
Successful Ads and Widgets
Google executives told analysts that employee salaries and bonuses would stabilize in coming months. However, they did not provide any financial guidance as to how salaries would affect operating expenses in the next quarter. Google's policy is to not give guidance.
During the call, Google executives highlighted ongoing success in the company's mainstay: ads linked to Web search results. Revenue from Google's owned and operated sites increased 74% from last year, to $2.49 billion. Sales from partner sites grew 36%, to $1.35 billion. "All told, I am very excited about the progress we are making in search and ads," said Sergey Brin, Google's co-founder and president of technology. Brin also touted the success of Google gadgets—small applications, also known as widgets, that enable users to see information from around the Web without leaving their Google home page.
Despite investors' disappointment with Google's results in the second quarter, some analysts are keeping an upbeat outlook. "It is hard to look at 58% revenue growth and have conviction that they are hitting a wall right now," says Derek Brown, an analyst with Cantor Fitzgerald, who has a buy rating on the stock. If those more than 1,500 new employees prove as smart an investment as Schmidt says they are, Google won't be hitting that wall anytime soon.