Mind Games
Berkeley prof Holly Schroth teaches students how to apply psychology to business organizations and negotiations
Megan Tucker
BusinessWeek asked business undergrads to tell us about their favorite professors. Here is another installment in the series
Novice business students might think twice before haggling over a grade with Holly Schroth, a senior lecturer at the Haas School of Business at the University of California at Berkeley. It wouldn't really be a fair fight. Schroth has taught negotiations and organizational behavior at the school since 1992. But Haas undergrads don't seem to have many complaints about grades or anything else Schroth does.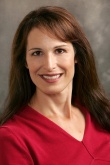 Holly Schroth
Senior Lecturer
University of California at Berkeley, Haas School of Business
schroth@haas.berkeley.edu
Most Berkeley undergraduates surveyed by BusinessWeek in 2006 named Schroth their favorite professor. Her lessons ask students to take the fundamental principles of psychology and apply them to practical situations in the business world. But getting enrolled in one of Schroth's courses sometimes involves clever tactics before the semester has even started. She's immensely popular with students, says Michael Lee Johnson, who was a member of the Haas undergraduate class of 2006. He landed a spot in one of Schroth's courses during his final year. &quote;It's impossible to get into her negotiations class, unless you have the leverage of being a senior. Even then, you have to sign up immediately," says Johnson. "It's a really fun class, and she knows the subject matter inside and out.&quote;
Schroth's extensive knowledge comes from great depth of experience, both in the business world and in academia. She earned her PhD in social psychology from the University of California at Santa Barbara, where she also was awarded her BA and MA in psychology. Schroth worked her way through school, testing her skill and training in a range of business areas. &quote;I tried consulting, marketing, sales, but I was still unsure what I wanted to do.&quote;
It wasn't until Schroth made a move to Northwestern University's Kellogg School of Management that her career interests began to fall into place. At Kellogg she trained with negotiations and decision-making expert Max Bazerman and realized she had finally found her niche. When she eventually tired of cold Midwestern winters, Schroth looked to her native Bay Area for a teaching position, and quickly landed at Haas.
Cal undergrads applaud the interactive nature of her classes. &quote;She's very energetic,&quote; says Victor Tong, who graduated with a Haas BBA in December 2005. &quote;But what I really liked was the method of learning she uses. She gets students involved in every class." Members of the class are graded by Schroth on their participation, as well as exams, analysis papers, team project work, and presentations.
Inspiration for Schroth's success in the classroom has come from unexpected places, most notably, the rugby field. When her daughter, 7, and son, 5, needed a coach for their rugby team, Schroth stepped up to the challenge. Working with her young, inexperienced team, she culled lessons from the field to implement in the lecture hall. &quote;It was very interesting to see the parallels between how to coach sports and how to teach subjects like negotiations and management,&quote; says Schroth. &quote;When you coach, you want to put your players immediately into the situation they're learning. You break down the situation into smaller parts, practice, and then have them jump right back into play.&quote;
At Haas, rather than focusing solely on lectures, Schroth prepares exercises and case studies that allow her students to immediately practice concepts in the classroom. &quote;It's important to learn theory, but also have hands-on experience as soon as possible,&quote; says Schroth.
Off campus, Schroth runs her own negotiations training and consulting business, which provides a supply of fresh ideas and conflicts to work through during class exercises. There is no wasting time with Schroth. &quote;The curriculum is all about the dynamics of working with other people, so whether students are in a summer internship or organizing an event for a club, they can use the new concepts they learn right away,&quote; says Schroth.
In the classroom, Schroth tries to stay innovative by incorporating the use of technology whenever possible. She runs presentations from her laptop, and she arranges for students to meet online to discuss coursework. Schroth often assigns large projects that involve using various computer applications, so that students can refine the computer skills that will later be an asset during their job searches. &quote;The business world has adopted all sorts of technology,&quote; says Schroth, &quote;So the way we teach has to adjust, too.&quote;
Her innovative instruction also extends to engaging projects outside of the classroom, says Tong. &quote;For one project, we had to find a company that would allow us to go into their business for a day and monitor their office culture. We videotaped a typical day at the company and later analyzed it for class. It was pretty cool.&quote;
In between developing lectures and resolving business conflicts, Schroth also makes time to advise her students. She has found that they often struggle, as she did, to decide what career path is right for them. &quote;Students at that age have to figure out who they are first,&quote; says Schroth. &quote;I enjoy trying to help them with that.&quote; Schroth's central piece of career advice to her students is to find something that they love to do, and to worry about personal finances later. &quote;A lot of times they pick a career because they think it'll bring a lot of money, but then they're not happy doing it,&quote; says Schroth. &quote;However, if you're passionate about something, then you will be successful, and the money will come.&quote;
As for her own career, Schroth is focused on improving on her expertise in the two areas she teaches at Haas. She'll continue to translate her real-life negotiation into practical business lessons for her undergraduates. &quote;I love my students,&quote; says Schroth. &quote;I appreciate the effort they put into learning and I want to do the best for them. They're very bright and I feel very lucky to teach them.&quote; It seems her students can consider that sentiment non-negotiable.
Before it's here, it's on the Bloomberg Terminal.
LEARN MORE