By the Book, Sort of…
Rituals are part of the fun in C.J. Skender's accounting classes at the University of North Carolina. So are pop songs and movie scenes
Megan Tucker
BusinessWeek asked business undergrads to tell us about their favorite professors. Here's another installment in the series.
There are rituals in the life of C.J. Skender that his students may never know about. There's the particular order of his sock drawer, for example. Socks are arranged alphabetically by color. How? Black, blue, brown, dark gray, light gray, maroon, red, argyles in the back, whites underneath. In his wallet, dollar bills are kept in numerical sequence, not just by denomination, but by serial number.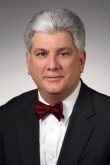 C.J. Skender
Adjunct Professor of Accounting
University of North Carolina Kenan-Flagler Business School
CJ_Skender@unc.edu
Other patterns, much more obvious ones, tend to slowly become apparent to students as each semester progresses. Skender wears bow ties on Monday, Thursday, and Saturday. Neckties fill in the remaining days. He always wears a suit. For many years he quietly removed his jacket exactly halfway through each class. At the end of the semester, he would get notes that suggested his jacket came off a little late once or twice. Then he knew at least someone was paying attention.
Little amusements and a lot of compulsive organization have helped make Skender a favorite professor at the University of North Carolina's Kenan-Flagler Business School. It's a good thing, too, because Skender sees virtually every student who passes through the B-school program. He teaches the introductory courses, financial accounting and managerial accounting, both requirements of Kenan-Flagler's BSBA degree. "I like to think I'm there from the start," says Skender. "It's when the breathing begins." With enrollment for his courses capped at between 300 and 400, Skender shepherds well over 1,000 undergrads through their first lessons in accounting every year.
EXHAUSTIVELY QUALIFIED.
  Skender attended Lehigh University on a basketball scholarship and graduated magna cum laude in 1976. He worked for three years at a public accounting firm before entering Duke University's Fuqua School of Business. Skender taught classes at Duke while in graduate school, and after interviewing with accounting firms as he neared graduation, he decided to teach another year. And another year turned into two, and 28 years later he has yet to leave the field. Skender continues to teach occasional classes at Duke, but has taught full time at UNC since 1997.
Along the way, Skender has picked up a jaw-dropping 11 professional designations: CPA, CMA, CCA, CIA, ChFC, CLU, CFP, AIAF, CFE, CFM, and CBM. "I got a little compulsive about taking tests years ago," says Skender. "It may be a little overkill, but I learned a lot and think it made me a better teacher." Juan Baron, a Kenan-Flagler undergrad from the class of 2008, says Skender's battery of knowledge is one of the things that impresses him most. "He has the ability to condense and translate a very dense subject and make it not only understandable but interesting to college students," says Baron. "He just blows me away."
HEY DJ.
  Skender's innovation in the classroom hasn't been confined to financial accounting and insurance certifications. He begins every class with a throwback to his college days when he worked as a DJ. Cheekily dubbed the "Four Play," Skender plays four songs and then quizzes his students about the music, hurling candy bars into the auditorium seats to the person with the first correct answer.
Before arriving on campus, he picks up 20 to 30 candy bars at the grocery store, where he's often faced with disapproving looks from the cashiers. "I have to say, 'This isn't for me! It's for my students!' " says Skender. His music collection is diverse: From country singer Keith Urban to pop crooner Billy Joel to rapper 50 Cent, which he pronounces correctly, "Fiddy."
His classes are often scheduled for 8 a.m., with exams beginning at 7 a.m., so getting his students excited is no easy feat. Halfway through the class, when attention and blood-sugar levels have waned, Skender breaks again to act out a short scene from a movie. "Former students have written me e-mails saying, 'I'm sure you don't remember me, but I answered your When Harry Met Sally quote eight years ago,' " says Skender. "It's crazy."
FULL SLATE.
  Although Skender admits some students use his class antics as an excuse for their poor performance in his courses, he estimates most are pretty happy. "He's a riot," says Michelle Burket, UNC class of 2008, who took both introductory accounting courses with Skender. "Most professors I've had have been great, but he just takes it to a whole other level of trying to engage students." In return, Skender is equally as thrilled by his students. "They're brilliant, they pick up things quickly, they work hard, they're very energetic," he says. "I'm just delighted to have the opportunity to work with them."
Somewhere between preparing lectures, devising play lists, cueing movie clips, writing hundreds of letters of recommendation, and organizing his sock drawer, Skender finds time to work as the adviser for the UNC men's a cappella group, the Clef Hangers. He introduces the group at concerts, and enjoys the "outrageous adulation" they receive from campus fans. Still a college sports buff at heart, he also frequents the athletic events on campus, such as basketball and women's field hockey. "The hardest thing is having time to do everything, so you really have to balance things well," says Skender.
Taking careful stock of life's details seems to be a fitting trait for a professor of accounting, who also alphabetizes his undergarments (boxers, briefs, round necks, V-necks). Now at age 52, he says somewhat unflinchingly that he'd like to retire in the year 2045. "I told the dean I'm good for another 40 years," says Skender, "The dean replied, 'O.K., I'll put a note in your folder, but I won't be here then.' "
Before it's here, it's on the Bloomberg Terminal.
LEARN MORE