At Lehigh, A Real-World Approach
Finance prof Anne Anderson is a West Point grad and former 1st Lieutenant. That doesn't mean her classes are all drill and discipline
Lindsey Gerdes
BusinessWeek asked business undergrads to tell us about their favorite professors. Here is another installment in the series
Assistant Professor Anne Anderson starts out the semester with a snapshot. The popular Lehigh University finance instructor takes a picture of each new student with his or her nameplate, giving herself a two-week deadline to learn every name.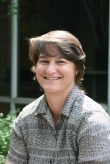 Anne Anderson
Assistant Professor
Lehigh University College of Business & Economics
ama6@lehigh.edu
She is equally committed to getting to know her students on a personal basis. "Every time I walk into the office, she asks about how I'm doing and wants to know about me and how my life is," says junior Megan Duesing. In 2005 students rewarded this dedication by presenting Anderson with the Lehigh Junior Award for Distinguished Teaching.
WINDING ROAD.
 Anderson came to teaching later than most. "My background is one of those winding roads," says Anderson, a West Point graduate and former U.S. Army 1st Lieutenant, of her nontraditional path into academia. Despite an interest in teaching dating back to her West Point years, it was only after four and a half years in the Army and five years as an engineer at Atlanta-based Lanier Clothes that the pieces finally fell into place.
When asked to train factory workers on new procedures in the manufacturing plant, "the teaching bug came back," says Anderson, who left Atlanta soon after to pursue an MBA at the University of Tulsa. This was followed by a PhD from the University of Arizona, and her most recent move to Lehigh, where she has just completed her third year of teaching.
Anderson, whose corporate financial policy course is a requirement for finance majors, tries to bring a real-world approach to the classroom. This includes regularly beginning class periods quizzing students on current events with finance components and also assigning Jim Collins' Good to Great as required reading. Students then apply the standards from the book to companies such as Nike [NKE] to determine whether they're good or great.
BIG-PICTURE PROJECTS.
 Numerous students also praise the three group projects over the semester as the highlight of the course. Throughout the semester, teams of four collaborate to provide financial ratio, capital structure, and dividend policy analysis for companies like Hershey (HSY).
Junior Eric Brandt says Anderson's ability to discuss finance in terms of broader business implications is integral to giving the project big-picture relevance and keeping students engaged. "With our projects, some of the paper was focused on the numbers," says Brandt. "But the majority of it was concerned with: Why is it the way it is, and how would you go about changing that?"
Anderson may be supportive but she's hardly a pushover. The West Point graduate also places a high priority on discipline and responsibility: She gives pop quizzes when students fail to do homework and deducts points from papers that aren't turned in at the beginning of class. "You play like you practice," says the former basketball player. "When you leave here and the boardroom meeting starts at 10 and you stroll in at 10:15 because you're in the copy room, your boss is going to wonder."
Many survey respondents expressed an appreciation for Anderson's methods. "She is very tough, but makes class so interesting," notes one survey respondent. "She makes the learning fun, while applying it to real-life situations."
EARLY RISER.
 Next year Anderson will add a graduate course to her teaching duties. The busy prof also has academic research under way on international companies and corporate governance, restricted shares, and socially responsible investing. And there may just be a little bit of lieutenant left in the impressive multitasker and early riser: By 5:30 a.m. Anderson is already responding to student e-mails, and she arrives in the office around 7.
By serving as a role model for students who want this kind of discipline in their own lives, and letting them know she has their best interests in mind, it's mission accomplished for Lehigh's most popular military/engineering/teaching veteran.
Before it's here, it's on the Bloomberg Terminal.
LEARN MORE