"No Reward for Breathing"
Joe Ben Hoyle's accounting classes at the University of Richmond are no easy grade, but students say they'll never forget the experience
Kristin Dew
BusinessWeek asked business undergrads to tell us about their favorite professors. Here's another installment in the series.
In his 34 years of teaching college students, Joe Ben Hoyle, the David Meade White Distinguished Teaching Fellow and an associate professor of accounting at the Robins School of Business at University of Richmond, has been given many titles—"Most Feared Professor," "Professor Most Likely Never to Retire," "Professor Most Likely to Ruin Your Grade Point Average," and "Professor Who Cares the Most." But he has never been the most liked.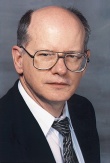 Joe Ben Hoyle
David Meade White Distinguished Teaching Fellow, Associate Professor of Accounting
University of Richmond Robins School of Business
jhoyle@richmond.edu
That all changed when BusinessWeek recently surveyed University of Richmond's undergraduate business students and the majority of participants named Hoyle their favorite. His appeal might have something to do with his unique approach—and his commitment to being a great teacher. Recently, he even created an online book with essays from top educators on their methods of reaching out to students. You can also learn more about Hoyle at the book's site.
Hoyle, who first arrived at Richmond in 1979, started out teaching the basics of accounting but decided that professors should be giving students more for their tuition dollars. His focus is no longer just the mechanics of a balance sheet. Now, he tries to instill critical-thinking skills and a greater curiosity and appreciation for accounting.
RITE-OF-PASSAGE EXAMS.
  More than 15 years ago, Hoyle switched from traditional lecturing to using his own version of the Socratic method, asking students question after question for 50 minutes, three times a week. He expects students to prepare for at least four hours a week outside of class. Students aren't left to drown in the material, though. Hoyle gives out questions for students to prepare, so they discover accounting's complexities by themselves and can handle his tough questions in class, on the spot.
"Accounting has so many tricky rules, you really have to have a broad understanding," says Andrew Velde, a recent graduate who took Hoyle's classes for three semesters. "You can't just memorize everything."
Hoyle's students feel obligated to prepare not only so they don't embarrass themselves, but also so they don't disappoint their favorite prof. Hoyle says he teaches "each student, not each group" and tailors questions to meet individual needs. But don't think you'll win points for being part of the class discussion. "I don't see any reason at all to reward something that's simply expected," says Hoyle. "I don't reward breathing. I don't reward participation."
"BONDING EXPERIENCE."
  Indeed, Hoyle bases grades on the results of challenging written exams—an if class time seems difficult, his tests are impossible. He never tells students the format or content of an exam, so they have to try to prepare for everything. And exam questions are never similar to questions from class preparation, so students have to be able to dig into a new type of problem on exam days.
So if there's a Hoyle accounting test on Monday, expect to see the class in the library all weekend. "Professor Hoyle's classes are more like a bonding experience," says Kelsey Blank, a senior majoring in accounting. "It can be torturous, so everyone has to stick together. It's like a rite of passage."
Hoyle's students praise his availability and genuine interest in their education. He has won more teaching awards than you would care to count but remains grounded. "I'm a big believer that, as a teacher, you're only as good as you are in today's class," he says. "Winning awards doesn't do a thing for you when you go into a class today."
LAUGH QUOTIENT.
  That's why he stays connected to his students. Every semester, Hoyle asks each student to name a favorite book, adds those titles to a list he has been compiling for years, and then distributes the list of books to the students. Hoyle has read every book on that list, and students love the chance to take a piece of Hoyle's class with them after the course is over.
By sending out daily e-mails with accounting-industry news and career information, Hoyle demonstrates that he's willing to help students develop professionally—and personally. He takes students out to see theatrical shows and has assigned a French movie as a part of class preparation. Hoyle also gets students to laugh at least once per class and requested that he be described in this article as "6' 4" with golden hair, eyes like Paul Newman, and a smile like Robert Redford." That may not be quite accurate, but students were content to simply call him the best.
Before it's here, it's on the Bloomberg Terminal.
LEARN MORE