Passing It Forward
This popular prof was drawn to academia in order to share the lessons learned from a lifetime of entrepreneurship
Lindsey Gerdes
BusinessWeek asked business undergrads to tell us about their favorite professors. Here is another installment in the series.
Professor David Sinow may hold four degrees from the University of Illinois at Urbana-Champaign (BA, JD, MA, and PhD), but he has hardly spent the last 30 years holed up in a classroom. Sinow has simultaneously forged an equally impressive—and dizzying—corporate career that included running an advertising agency, investing in real estate, practicing law, and founding a bank.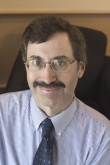 David M. Sinow
Clinical Professor of Finance
University of Illinois at Urbana-Champaign College of Business
dsinow@uiuc.edu
Five years ago, his dedication to his alma mater drew Sinow back to academia as a full-time educator, and University of Illinois business undergrads are reaping the benefits. Students declare that Sinow is a great teacher who offers them solid advice for their careers—and life.
Sinow, whose course offerings include financial markets, personal wealth management, and fundamentals of real estate, routinely incorporates his life experiences into both lectures and coursework. "When we learned about options, he talked about the first time he invested in those.... It really stuck," says senior Jessica Jurkovic. "He didn't use PowerPoint slides."
Jurkovich and many others surveyed also appreciated Sinow's helpful advice on practical financial matters such as routine credit checks and early retirement planning. "He taught material that was very relevant to my personal life," noted one grateful survey respondent to BusinessWeek's favorite teachers survey.
HANDS-ON.
 With a belief in learning by doing, Sinow asks students in his real estate class to simulate buying a piece of property. Serving as chief executive officer, Sinow divides these "employees" into eight different teams (legal, financing, etc.), and assigns each group a mentor who is an experienced professional in that particular field. Over the course of the semester, the class puts together a business plan, negotiates the deal, and ultimately closes on the property.
For Sinow's personal wealth management course, teams of students pull together detailed financial analysis on the holdings of a real-life senior executive drawn from the client list of Ayco—a Goldman Sachs (GS) company that provides financial counseling for corporate executives. (The exec's actual financial holdings and circumstances are altered to protect anonymity.) The papers are then shipped off to Ayco to be judged, with the two winning teams receiving $500 each and valuable exposure to a prospective postgraduate employer.
The creative businessman and educator comes from tiny Dixon, Ill. If the town's name sounds familiar, it's because Dixon was also the childhood stomping ground of Ronald Reagan, who lived two doors down from Sinow's grandmother at one point. (Sinow still has a huge black-and-white picture of the President autographing a copy of his PhD dissertation.)
A LESSON LEARNED.
 In a manner highly valued by his family's famous neighbor, Sinow displayed an impressive entrepreneurial streak, co-founding a successful ad agency while still in law school. During this period he also began trading commodities, learning an important lesson that he still teaches to students.
"I made a lot and lost it all," says Sinow. "I learned that before you ever get involved [in trading in financial markets], you make sure you understand it inside and out and outside and in." After graduation, Sinow decided to focus on putting his law degree to use, establishing a successful real estate and tax law practice that he eventually left in 1979, when he relocated to scenic Sausalito, Calif., to help his brother expand his optical company.
During this period he also began dabbling in personal financial planning, advising others and becoming an item writer for the recently developed Certified Financial Planner exam. Deciding he wanted to stay in money management consulting, Sinow returned to Urbana-Champaign and formed an investment advisory firm in 1987.
This ultimately led to the founding of his bank, Strategic Capital Bancorp, in 1999, which now counts an Illinois chartered bank and trust company with assets under care in excess of $400 million among its subsidiaries. Sinow, who had been an adjunct professor at the University of Illinois since 1990, sold his interest in the venture after deciding to focus on teaching full-time.
NO REGRETS.
 "I went from 2,400 square feet of office space to a 12 by 11 windowless office in the lower level of the business building," jokes Sinow, now a clinical professor of finance and director of the office of risk management and insurance research at Illinois' College of Business. Space constraints aside, Sinow says he has few regrets about his decision: "Life's pretty short, and I wanted to go where I could have the most meaningful impact."
The prof has other pursuits, too. Over the years he has lectured and presented seminars to more than 10,000 professionals on personal finance planning and wealth management. For the past 15 years he has also hosted a monthly wealth management program on public radio. But it's his students who now get him live and in person.
Before it's here, it's on the Bloomberg Terminal.
LEARN MORE