business
Time To Color
Toddi Gutner

I live in a community in northern Westchester County, NY where interior decorators are deified. But it wasn't until a few nights ago, when my family and I were having dinner at another couple's house that I learned that there were also exterior decorators. We were sitting on the back deck and I complimented our friends on the color of their house.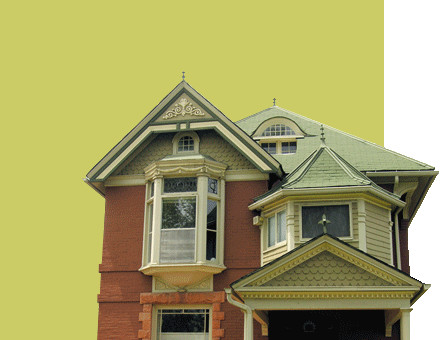 I especially liked how the cream-colored trim looked with the rest of the sage green-colored house. I mean, it was perfect.
Wouldn't you know, my friend Fran told me she used color consultants James Martin and Megan Eatherton of The Color People in Denver, Colo. I had heard of color consultants for wardrobes, but not for the outside of homes. "If you screw up a room when you're painting, it takes four hours and a can of paint," says Martin. "If you screw up your house, it is $10,000 and everyone knows about it."

Martin and Eatherton didn't fly to New York to pick out Fran's paint color. Instead, she photographed each side of her house at different times of the day as well as the neighboring homes and surrounding landscape and sent them the photos. Fran also had to fill out a two-page questionnaire with such questions as: What colors on buildings are you attracted to most? What colors do you envision for your home? What impression do you want your building to make (multiple choice: dignified, refined, bright, warm, cute, light-hearted, historical-feeling, whimsical and subtle)?
Once in receipt of the photographs, Martin, who got his start on old grand Victorian Painted Ladies of San Francisco goes to work. "I see [the right] color in my mind," says Martin. "I study the photos so I don't need to be there. I've spent a lot of time studying old houses so I have a huge storehouse of knowledge," he adds. About 30% of his business is residential, and the remainder is commercial projects like apartment buildings, shopping centers and offices.

Once a color is chosen, he marks on the photographs, sort of like a paint by number and sends them back to the client to give to the painter. Cost: $550. "If we haven't added $550 to value of your house we've done something terribly wrong," says Martin.
In Fran's case, he definitely did.
Before it's here, it's on the Bloomberg Terminal.
LEARN MORE