Peter Coy, Reporter, Interviews Pete Coy, Real Estate Agent
By

Over the years I've been in touch with several other Peter Coys--a playwright, a broker in San Francisco, a software executive in Toronto, et al.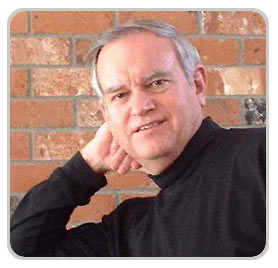 Sharing a name with someone is an odd but very real bond. I'd like to share an exchange I had with a Peter Coy in the real estate business (pictured). He goes by Pete, and he's an agent with Muljat Group Realtors in Bellingham, Wash. (Here's his website.) I sent him a list of questions by email and he answered back. I think it gives a good sense of what things are like in the real estate business at this stage in the cycle. Here's the whole thing:
How long have you been in the real estate business?
When I first graduated from college in 1969 with several degrees I was offered the job of Director of Student Housing at the local university. I did that job for ten years which was basically real estate management. The nice thing is that I could take classes for free so I ended up with six bachelor's degrees and a MBA before I left in 1980. I started in real estate sales on a part time basis in 1975 and found it interesting and lucrative. When I went full time I found I had more education than anyone else in the business and loads of drive so I started out with a flash.

Tell me about your agency.
In the mid 1980's the concept of 100% offices was introduced by Remax. We had no such thing in Bellingham and I like the idea of paying a flat fee to my broker rather than a percentage of each sale. I was paying my broker up to $80,000 per year in commission splits and for the services I was receiving that was too high. So I decided we needed a 100% office in Bellingham. I wrote letters to the top 20 agents in town and said, we are paying too much in broker splits, let's get together and form a new office where we can pay a flat monthly fee and keep 100% of the commissions we make. After meeting for nearly a year we worked out all the details and went to Frank Muljat and asked if he wanted to open up a 100% shop with his name on it. I did not want to be the owner/broker, just an agent. We opened the office in 1988 and have been #1 or #2 every year since then. All of the other local real estate offices have joined franchises while we have remained independent.

How's business in Bellingham these days?
Business today has gone back to a more normal market. In most of 2004 and the first eight months of 2005 it was a feeding frenzy with multiple offers on each listing and buyers bidding up the price of homes. Many new agents saw this as an opportunity and got licensed so the number of agents in town doubled. Now that we have gone back to a more normal market the number of agents is starting to drop back to a reasonable level. I have so many long time clients that I have worked with over the last 25 years that the business flows to me from past contacts. I could have retired several years ago but I continue to work because I find it very enjoyable and I no longer have any pressure to make every last sale.

You say you have a second home in Phoenix. What is that market like?
The Phoenix area is amazing because it is an area with no impediments to growth. Being from the People's Republic of Bellingham where everybody is anti-growth I am used to there being major roadblocks to building anything. In Phoenix and the surrounding towns the planners welcome developers in the door and actually ask what they can do to help you with your project rather than trying to prevent development. The City of Buckeye just west of Phoenix has annexed so much land that they are now about the same size at Phoenix. Now they are encouraging new developments and it is predicted that within ten years they will have as many people as Phoenix. My home is in Surprise in a development called Sun City Grand built by Del Webb. There are nearly 10,000 homes in our development. Other new developments recently announced in this area have 20,000 to 40,000 homes.

What do you make of all the "housing bubble" talk?
I am not too concerned about the "Housing Bubble". I think the higher interest rates will cause sales to slow in some areas where the majority of the sales are to people who need large mortgages. In those areas where retirees are the primary buyers I think sales will remain strong although I do not think we will see nearly as much inflation as in recent years. So I do not see the bubble bursting but I see inflation slowing or stopping which is quite a change for those folks who go into the housing market in recent years.

Would you recommend a career in real estate to a young person today?
I think real estate is still a great career for a young person who is self motivated. For those who need a boss telling them what to do, real estate is not ideal because we are all self employed so we have no boss or supervisor.
-------------
That's it! Many thanks to Pete Coy from his "brother" Back East.

Before it's here, it's on the Bloomberg Terminal.
LEARN MORE