Virtual World, Real ATMs
The one thing about my recent story,
Rob Hof

The one thing about my recent story, "Virtual World, Real Money," that still mystifies a lot of people is the idea that virtual money inside an online game can be converted into real cash and vice-versa. But that reality isn't unique to the virtual world I mainly profiled, Second Life. Entropia Universe, known until recently as Project Entropia, has encouraged sales of virtual products with real-money value.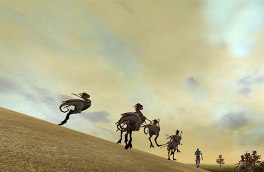 Today, Entropia Universe, the creation of MindArk in Sweden, is taking the idea a big step further. It's debuting real-world ATM cards with which players can convert Project Entropia Dollars into real money and back using Versatel ATM machines. So players will be able, for instance, to sell a virtual item such as a chair or a weapon, then withdraw those proceeds from a Versatel ATM machine, in the form of real money, that same night to buy dinner. A real dinner.
All the more, it exposes the fact that the value of money--virtual or real--is no more, and no less, than what people agree it is. These days, I don't look at those crumpled dollar bills in my wallet quite the same anymore.
Before it's here, it's on the Bloomberg Terminal.
LEARN MORE