How to Opt Out from Credit Offers
by

Thanks to David Porter at Pacesetter Mortgage in Michigan for explaining how you can get your name taken off the list for getting unsolicited loan offers.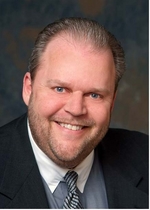 Here's a link to the official opt-out site. This is related to yesterday's post about how lenders deluge you with loan offers when they catch wind from the credit bureaus that you're applying for or even just inquiring about a loan.
Before it's here, it's on the Bloomberg Terminal.
LEARN MORE