On Sunday I had the great misfortune of having to wait in line at my neighborhood Blockbuster (BBI). Citigroup added insult to my injury by upgrading the stock the next morning ... as if oblivious to the bigger blockbuster ... a milestone development from the network ABC that will only hasten Blockbuster's demise.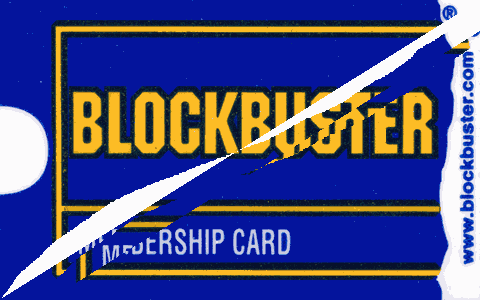 I would bet a bar mitzvah savings bond or two that Blockbuster, with its long lines, apathetic staff and confusing fee policy, ranks as one of the least liked service companies on the map. I only went there yesterday to get a head start on my Netflix mailings (I'm on the $9.99 a month / 1 movie a week plan, and am cramming to get in all of season 1 of the exquiz HBO western Deadwood before diving into season 2, which comes out on DVD in a month). Speaking of which, I left the store mumbling profanities like the Upper West Side's answer to Al Swearengen, Deadwood's brooding villain (as masterfully played by Ian McShane).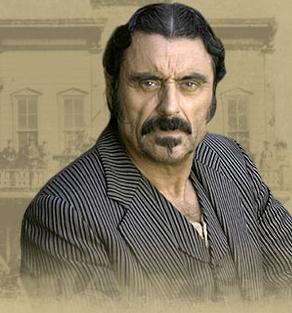 But I digress. Merely hours after my Sunday Blockbuster ordeal, a Citigroup analyst upgraded shares of the moribund video rental chain to "buy" from "hold," citing better rental trends, subleasing opportunities, cost reductions, and a firmer balance sheet. The stock shot up 7.4%. And all this as news broke Monday morning that ABC is about to launch a rejiggered Web site that will offer episodes of hit shows like "Lost" and "Desperate Housewives" the morning after they air -- for free, archiving the episodes as the season progresses. Stop, fast forward, rewind. Play it again and again. The holy grail of content distribution is finally here! Why the heck is Blockbuster getting an analyst upgrade?
I would not have even considered slumming it at my unfriendly neighborhood Blockbuster if HBO had the vision to offer old Deadwood episodes on its own dedicated Web site; I would have gladly paid them the $4.75 that Blockbuster pried from my angry hands. But because I don't have HBO on my cable tier (Time Warner Cable, no less -- an HBO sister division), I'm not elegible for on-demand, per episode rentals of hits like Deadwood and the Sopranos. So by default I end up on the Blockbuster DMV line ... and subscribing to Netflix. Neither option is ideal (Netflix, after all, is USPS dependent, and at least once a month fails to mail me my DVD in time for the weekend). Meanwhile, thousands are grabbing free pirated copies of the content online.
ABC's breakthrough announcement, I predict, will whip the other content hogs (like HBO and Fox) into Web on-demand action ... eventually obviating the need for the video-rental store ordeal. Analyst upgrade or not, Blockbuster is nearing extinction.
Before it's here, it's on the Bloomberg Terminal.
LEARN MORE